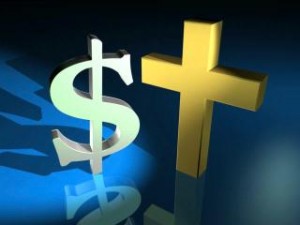 Late last night, I saw a news story pop up in my Facebook feed, thanks to some upper-midwestern church types. It seems that a federal judge has found the IRS provision which allows clergy to avoid income taxes on their housing to be unconstitutional. Now The Lead has picked up the story, and there's a fair amount of conversation amongst clergy on the internets.
For those who aren't familiar, ministers receive a tax benefit that is unique to ministers and members of religious orders. We are able to declare a portion of our cash income or the value of provided housing as a "parsonage allowance," and thus avoid income taxes on that amount. We're still required to pay social security tax on all income, both the stipend and the housing allowance. This ruling, if upheld and implemented in tax practice, would significantly increase the income tax liability of most ministers.
Let's dive into the news report.