Lessons from a crisis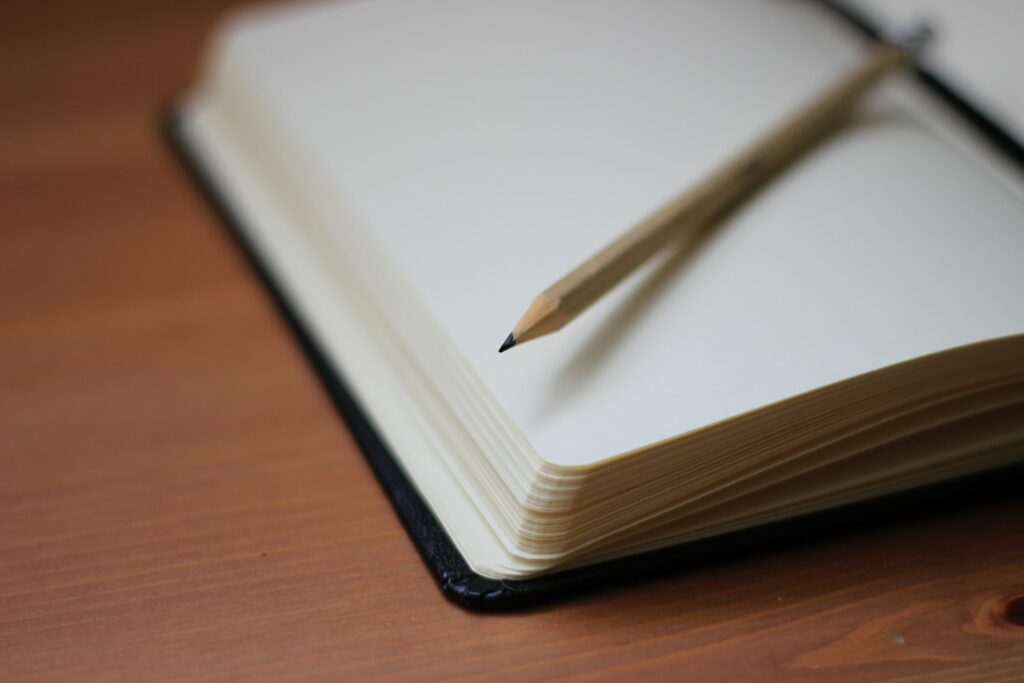 As I wrote in my previous post, I've had some epiphanies after a recent health crisis this past summer. In this post, I won't retell the details of my crisis (you can learn more from Episcopal News Service, first report and update, and my post about what I learned from it). In today's post, I want to share some more practical lessons. Perhaps I'll have more to say about theological lessons in the future.
Nothing I'm sharing here is particularly novel. But it was helpful to me to refresh my learning, and maybe it will be helpful to you, too.
Say it now
When I served full-time as a parish priest, I found funerals to be some of the most difficult but also the most honest moments in ministry. I would hear people say loving and deeply heartfelt things to one another. Often they would share their affection for the deceased. Again and again, I found myself wondering, "why did someone have to die in order for these conversations to take place?"
It's so easy to take life for granted. But as I've been freshly reminded, each day is a gift from God. It really shifts one's perspective to think, "what shall I do today, possibly my last day?" Or "so-and-so might not be with us tomorrow, so what do I need to say right now?"
After my mother had a stroke, I was with her a lot over her last few months. We had a chance to talk about the most important things. She shared with me how she felt about her impending death. We talked about plans after she died. Of course, I was deeply saddened when she finally died, but I had no regrets for unspoken words. More to the point, we had some conversations that were truly holy.
Maybe it's not so surprising that too many of us often stop short of the vulnerability of saying things that matter. There's little time for heartfelt conversation in a go-go-go world. But I hope we can change that.
One gift of my Summer of Unpleasant Events is that many people — strangers and friends — from all over the world shared with me their deep concern and fervent prayers. And many people told me how my life and ministry have affected them. I'm not a person who usually relies on external affirmation, but the wave of kindness and concern was an astounding gift. Sure, I wish I didn't almost die, but it's gratifying to hear that my vocation has made a difference to so many people.
I'm so grateful to people for saying what they needed to say. I hope I follow this example not just in crisis, but always. And I invite you to do the same.
Offer tangible support
When friends have gone through difficult times, I have often said, "If you need anything, say the word. I'm glad to help in any way I can." In saying this, I was trying to make a sincere offer without imposing my agenda on a person going through a crisis. But after facing a lengthy crisis, I am profoundly grateful for all those who offered tangible support in concrete ways. We received the help we needed without having to ask for it.
On the day I collapsed in Singapore, one friend helped Sherilyn figure out where I was, how to contact the hospital, and how she could get to Singapore quickly. Another friend started working on getting me local pastoral care in Singapore from the Anglican diocese. Another friend traveled to Singapore to help Sherilyn. Other friends took care of our house and found lodging for our beloved companion, George T. Dog. When George's first accommodation didn't work, another set of friends took him into their home for weeks. Yet another friend sent us lavishly beautiful flowers that would brighten our home when we returned from Singapore. Other friends scooped up Sherilyn and got her to the airport when she needed to leave; they also insisted on picking us up the day we flew back to the USA. I could go on and on.
The cost of last-minute plane tickets, medical care, hotels, and daily expenses in an unplanned stay in another country add up. Several folks sent us money to help. That relieved my worry considerably.
We didn't have to ask for a bit of help. And yet people stepped up. I'm quite sure if we had needed other help, friends would have been glad to do it.
Now, each one of these friends gave their help in a gracious and kind way that didn't impose their agenda onto us as we faced the crisis. They gave us opportunities to say no. But they offered before we needed to ask.
I see now that this makes perfect sense. From now on, when one of my friends is facing a crisis, when I'm offering help, it will be specific help that I imagine they might need. They may say no if they want, but they won't need to ask for help with whatever needs they might have.
Words cannot say how grateful I am for all the help and kindness we received. There is so much to celebrate in knowing the wondrous people who inhabit the wondrous world in which we live.
Care for staff
Over the last few weeks, I had a few visits to occupational therapy. I was getting some tests to make sure I was ready for work and so on (the news is all good). On my first visit, the occupational therapist asked me about work: when did I need to return? I told her that I work for a small church-related nonprofit with a fantastic board. I said that they had told me I should stay away from work as long as I need to in order to heal, that healing literally comes before work. The board also found someone to serve as acting executive director in my absence and assured me that my job was waiting for me when I was well enough to return.
When I said all this to the occupational therapist, I think her jaw actually dropped. She told me that many of her patients are fired after serious injuries or illnesses. Others face tremendous pressure to return to work before they are healed. Thanks to a compassionate and forward-leading board, I didn't have to worry about work at all. I just had to focus on healing. Perhaps that's one reason I've healed so well thus far!
If you are in a position to see to the welfare of staff facing a crisis, I implore you to see them primarily as people, not as human resources. For years at Forward Movement, I've said to staff members again and again, "family comes first" or "get well, we'll take care of the work while you heal." I never had any idea that this workplace culture would one day serve me as I faced a crisis. But thanks be to God, the staff and board at Forward Movement have valued me first as a servant of God and a person. Because of that, I'll come back as a stronger, healthier, and more faithful executive director. Praise be to God.
Love others as Christ loved us
Jesus gathered with his disciples the night before he died, and he gave them some instruction on how to carry on his work. We read in John 13 the new commandment that Jesus gave his followers: "I give you a new commandment, that you love one another. Just as I have loved you, you also should love one another."
If we weren't careful, we could imagine that loving others roughly equates to being nice to people. But when Jesus says we're meant to love one another as he loves us, we must think about how he loves us. Fully. Sacrificially. Graciously.
When Sherilyn arrived in Singapore this summer, I was in intensive care. She was trying to piece together my health condition and what I needed — and what she needed. It was overwhelming.
One of our friends worked through a network of church folk so that an Anglican priest would come to visit me in the hospital and anoint me. Word spread in the Anglican Diocese of Singapore, and before long the vicar of a church not far from the hospital also visited. When I was finally awake, he brought me Holy Communion and prayed with me, several times. He and his wife took Sherilyn under their wings and offered her meals and helped her find good coffee. They even offered her the use of an apartment at the church. In short, they did everything they could to help her feel anchored and loved in a strange place and a strange time.
When I was discharged from the hospital and feeling a bit better, this amazing church again offered their apartment to us. Parishioners brought us food. Some invited us for meals. They welcomed us into their church community and invited us to take part in church life as we were able. Most importantly, they prayed for us without ceasing.
About the second week I was able to attend Sunday services, Sherilyn and I sat together in church. Right after the service, a couple came over to introduce themselves, having realized we were new to the church. When we introduced ourselves, they said, "Oh, we didn't recognize you, but we know who you are. We've been praying for you in our home every day." Strangers. They were praying for us not because we were their friends, but because we are fellow members of Christ's body, the church.
Again and again, this church — its members, its staff, and its clergy — loved us. Everyone loved us as Christ has loved them, and in so doing, they showed us and the world that they are living as disciples of Jesus Christ.
I've seen and experienced plenty of love in churches. It comes quickly and easily for those we know. What especially inspired me about our time at the church in Singapore is that so very many people loved us beyond measure though we were strangers.
If you ever have a chance to be in Singapore, I encourage you to visit St. Hilda's Anglican Church. The way these people live in the Gospel changed our lives, and it might change yours, too.
As I said in the introduction, I haven't broken any new ground here. You may well have known all this. But if reading my story helps you on your journey, I am delighted to share what I can.
If you are so moved, please consider leaving a comment with lessons you've learned from crises.
I don't wish trauma or crisis on anyone, and I'd be just fine to live the rest of my life without any more. But, also, in the midst of challenges we often discover graces and mercies. In loving others as Christ loved us, we can be bearers of God's grace and mercy. Thanks be to God.
Photo by Jan Kahánek on Unsplash.