Preaching in a time of pandemic
I was honored to serve as a panelist in a conversation on "Preaching in Time of Pandemic" offered by The Anglican Theological Review, Bexley Seabury Seminary Federation, and the CEEP Network. (Disclosure: I serve on the board of the ATR.) The other panelists were Lisa Cressman, Mark Jefferson, and Sam Wells. The moderator was Micah Jackson. You can watch the whole thing, and I encourage you to do so. Lots of good thoughts from the other panelists, and we had a lively discussion after each of us gave opening remarks. Anyway, I wanted to share my remarks here, in case you wanted some thoughts on preaching in this time.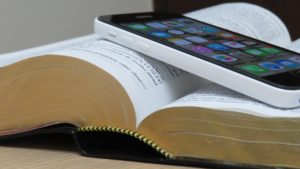 Preaching during this pandemic is, in many ways, no different from preaching any other time. That is, the coronavirus is not the proper subject of Christian preaching. Instead, we should always preach Jesus Christ and him crucified. Of course, preachers will ever be attentive to their context, and this context is like no other in recent memory.
I'd like to say a few words about the content of preaching during this time and then a few words about the delivery of preaching during this time.
But before that, I want to raise up the lens through which one of the greatest preachers on the nineteenth century viewed preaching. In his brilliant, inspiring, and (to use the parlance of Twitter) spicy Lectures on Preaching (1877), Phillips Brooks held that there were two elements necessary for effective Christian preaching: truth and personality.
Truth is "fixed and stable," Brooks says. It is eternal and universal. He wanted preachers to focus on the life of Christ, such that people would know him and want to follow him. Personality is "variable and growing," This is not so much about anecdotes from the preacher's life — against which Brooks warns — but about bringing the whole transformed life of the preacher to bear in the articulation of the message. Brooks urged preaching the truth with personality.
I think there is a lot to commend this approach. Truth alone fails to make connections to a sermon's hearers, in which the right words may be said but no one hears them. Personality alone is an exercise in vanity for the preacher that neither converts people nor builds up the body of Christ.
It seems to me that our church, sadly, has neglected truth in preaching for a couple of generations. Thus it is not surprising that we are, as a church, ill-equipped for what some have called a post-truth era. But I have digressed.
My point in mentioning all this is that the truth, in Brooks' lens, still needs to be preached during the pandemic now as much as ever. But the personality of our preaching will of necessity change. The pastoral challenges we face as individuals are different now. We rightly face fears that will be with us for some time, and many of us are not used to this sustained engagement with fear.
So, yes, we still preach Christ and him crucified. But the way we connect that truth to our hearers will be different now.
I have a wise friend who says that one of the chief problems with preaching in the Episcopal Church is that too many preachers harangue people or try to be clever, but few people come to church to be harangued or to hear clever preaching. Instead, what people crave and what they need is a word of hope. My friend talks about how, in every congregation hearing a sermon, there are people filled with desperation, wondering how they will get through to Monday. What is their hope?
We need to preach a Gospel-based, fierce, deep, and wide Christian hope. That hope must not be primarily shallow or emotive. This is the hope that will get us through a time of pandemic. It is the hope that comes from our Lord Jesus on the cross.
So, to summarize, I'm saying that the truth of preaching is no different now than it was a year ago. But the personality of our preaching had better be different.
The challenges of our time are well rehearsed — isolation, loneliness for some and a lack of solitude for others, economic distress, disease and sickness, increased domestic violence, new levels of racial and economic disparity, enduring fear, and so on. These must not be the topic of our preaching, but our preaching on the topic of Jesus Christ must surely interact with the ways we and our hearers face these challenges. Truth and personality.
I want to say just a few words about the delivery of preaching in this pandemic, especially in this moment in which most sermons are heard through streaming on smartphones, computers, or televisions.
For us Anglicans, the era of the dense, fifteen-plus-minute sermon is probably over for a while. The medium is the message, and a tiny Facebook window or a grainy television static video of a preacher in a living room doesn't quite work.
I suspect there are a few things worth trying as we adapt the delivery of preaching to this dispersed time of worship. In all these things, your mileage will vary, depending on the skill of the preacher, the make-up of the listeners, and, now, the sophistication of technology to offer good audio and video.
Sermons should probably be shorter. The preacher doesn't have the exclusive attention of the listeners, and people are staring at screens on which we've been conditioned to expect things to move along.
Preaching now, but not just now, should get to one point. What is the "so what" of the sermon? It's not that this is new, but unfocused and rambling sermons are perhaps more noticeable now. So let's take this opportunity to cure a bad habit of aimless musings.
Many Episcopalians who would have previously screamed bloody murder at the idea of using screens in worship are now…using screens in worship (!). Perhaps this new-for-many medium offers preachers opportunities to use visual images to illustrate points in a sermon, or text slides to highlight particular words or phrases.
I've seen a couple of churches using conversational approaches to preaching. These conversations among a couple of (usually) clergy can be well suited to a medium in which we're accustomed to watching "talking heads", well, talk with one another. I've heard of churches having group discussions on Zoom, though I don't have personal experience such that I might have an informed opinion on that.
But I see a bigger shift happening now, and I think it warrants our careful attention. I hear more and more churches having remarkable success getting people to engage with scripture. Bible studies are proliferating. Congregations who have not been offering the daily office have discovered that there is a seeming appetite for this ancient rhythm of prayer with its rich diet of scripture.
Might we change our preaching in response to what seems to be a growing willingness to feast on the sacred treasure of scripture?
We could encourage study of a particular passage ahead of the sermon.
We could ask people to have Bibles ready and then use them during the sermon.
We might expect that people will follow up after a sermon to further engage in the scriptures.
We might delight in preaching to people who have really absorbed the lessons rather than half-listening as, I think, we often do when we're in our perhaps too-familiar, possibly rote environment for Sunday worship.
So the how of our preaching must change in this time, I think. It will take some experimenting to figure out what works and what doesn't in our own settings. If ever there were a time to throw homiletical caution to the wind, this is it.
However we preach, this is clearly a new moment in our common life. In the balance of word and sacrament, we have often let the sacrament carry most of the freight. Suddenly, unable to celebrate the Holy Eucharist as we are accustomed, we have the gift of attending fully to the word of God — in scripture study and, I hope, in preaching.
Perhaps some of what we discover now will linger with us in whatever comes next. And whatever changes in all this, we can take solace in knowing that whether we are on Zoom or standing in a beautifully carved pulpit, our task is ever constant.
Pandemic or no, we preach with personality the truth of Jesus Christ and him crucified.
Note: Previously on this blog, I have written about preaching and discipleship.