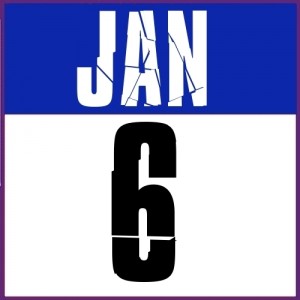 The Feast of the Epiphany is January 6, right? Not so fast, it seems. On the House of Bishops / House of Deputies email list, someone asked when others were celebrating the Feast of the Epiphany. Of the replies I saw, I believe all said they were celebrating the Epiphany on Sunday, January 5. This is an interesting glimpse into our attitudes about the discipline of the church and our expectations of church members.
The Book of Common Prayer is unequivocal. The Feast of the Epiphany must be celebrated on January 6, unless your congregation celebrates the Epiphany as its Feast of Title (i.e. your church is named "Church of the Epiphany" or something similar). There is no provision for celebrating this Principal Feast on a Sunday, unless you it is deemed "urgent and sufficient" and one has obtained "express permission of the bishop," but that seems unlikely. If you're curious about the calendar of the church and the rules for following it, they are all laid out on pages 15-18 of the prayer book.
So what's going on here? Some clergy leaders have decided that the laity cannot or will not celebrate this feast day at the appointed time. They have therefore, in contravention of the rubrics of the prayer book, moved this celebration to a Sunday, thereby violating the canons of the church and their ordination vows. As an aside, under the current Title IV rules for clergy discipline, any cleric who is aware that someone has done this is canonically required to report this to the appropriate persons forthwith.
What's the big deal? Has the curmudgeonly prayer book fundamentalist struck again? Perhaps. Or maybe this is more than legalistic abstraction. I'd like to suggest four reasons why moving this celebration from its appointed time to a convenient Sunday is an unfortunate choice.