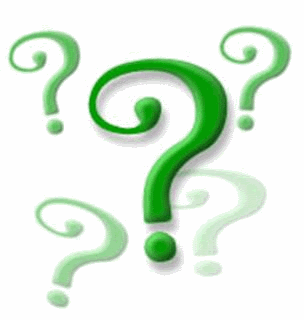 In annual tradition, 7WD answers your questions. These are actual questions readers like you typed into Google to get to this blog. Here are the posts from some previous years (2009, 2010, or 2011).
Remember, these are selections from the nearly 4,000 Google queries that we received this year.
Do angels look scary?
Yes. They are terrifying. I sorted this all out in a popular blog post, where you can also find the answer to another question we got a bunch of times, "Are angels dead people?" No. Your Uncle Fred doesn't become an angel; he gets to stay Uncle Fred for eternity. Angels are totally different from humans, not humans who passed the angel entrance exam.
Are angles frightening to look at?
Not to me. If they frighten you, look at spheres.
Does canceling church services often cause church not to grow?
Yes. So don't cancel church.
Does the American Episcopal Church own a private jet?
If it does, I'm annoyed no one has given me a ride on it.
Do Anglicans believe in predestination?
If they do, it was meant to be.