Tuesday in the fourth week of Advent
Malachi 3:1-5; Psalm 25:1-4; Luke 1:57-66
Malachi 3:1-2
See, I am sending my messenger to prepare the way before me, and the Lord whom you seek will suddenly come to his temple. The messenger of the covenant in whom you delight–indeed, he is coming, says the Lord of hosts. But who can endure the day of his coming, and who can stand when he appears?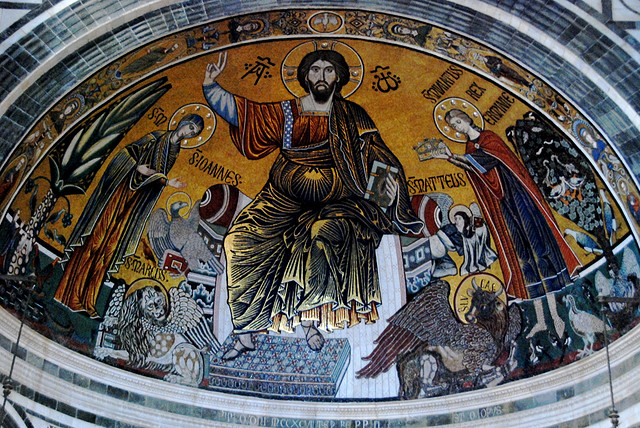 From On the Advantage of Patience of Cyprian of Carthage (Treatise IX)
How great is the Lord Jesus, and how great is his patience, that he who is adored in heaven is not yet avenged on earth! Let us, beloved brethren, consider his patience in our persecutions and sufferings; let us give an obedience full of expectation to his advent; and let us not hasten, servants as we are, to be defended before our Lord with irreligious and immodest eagerness. Let us rather press onward and labour, and, watching with our whole heart, and steadfast to all endurance, let us keep the Lord's precepts; so that when that day of anger and vengeance shall come, we may not be punished with the impious and sinners, but may be honoured with the righteous and those that fear God.
Reflection
As I've been writing these daily Advent reflections, it strikes me that the ancient writers were more interested in judgement than most of the Christians I know — or than I usually am. That's a great topic for another blog post, and perhaps I'll write it one day. What I want to commend here is the idea of preparing ourselves, with some urgency, to meet Jesus. Our meeting with Jesus may be at the Last Day, or it may be in the sacraments tomorrow, or it may be in the prisoner or the hungry tonight. But meet him we shall.