Our next Presiding Bishop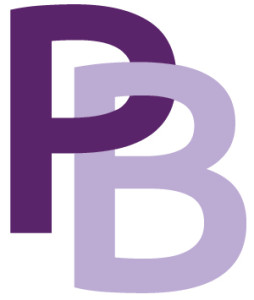 Sometime tomorrow we will all see the slate of nominees for Presiding Bishop of the Episcopal Church. I've been thinking about the challenges our next Presiding Bishop will face, and I wanted to get some thoughts jotted down now, before we know who the nominees are. I don't want to be seen as campaigning for a particular person. (Disclosure: Forward Movement, my employer, is a ministry of the Presiding Bishop, so the next PB is, in some ways, my boss.)
Under our current system of governance — both the de jure way it is expressed and the de facto way we live it out — our Presiding Bishop has a nearly impossible job. She or he must be a CEO without the power of a CEO. Authority, accountability, and responsibility are not aligned in our current system, and this includes the Presiding Bishop, as well as other officers, staff, Executive Council, and even General Convention. But that is for another day.
Beyond these systemic challenges for our PB, there are others. He or she must be a pastor to our bishops without the ability to maintain close, regular relationships with them. She or he must travel regularly but also be present to lead our churchwide staff (and while maintaining good self care). He or she must care ceaselessly for the church but also speak relentlessly to the world.
Some will say that my opinion is moot, because only bishops vote for one of their own to become PB. That's true, and this fact does make me wonder why we spend hundreds of thousands of dollars for a nominating committee (that even produces a profile, as if someone wouldn't know about the job). But it's also true that the House of Deputies (of which I am a member) confirms (or does not confirm) the person elected by the House of Bishops. I for one do not consider my vote to be a rubber stamp, and I would vote "no" if I felt the person elected was not up to the job. I'm quite sure I'm not the only Deputy who feels this way. On a related note, the House of Bishops failed to provide the ballot results to the House of Deputies last time, as required by canon. This must not happen again; our canons must be carefully followed in such an important matter.
With all that in mind, I have a few ideas of what we might look for in a Presiding Bishop.
A visionary leader. We need a leader who can cast a large, inspiring vision for the church and who knows how to work with strategic thinkers to make it happen. We do not need a maintenance or caretaker PB right now. We need a bishop who is a person of big ideas and who gets people on board. How can we know if this is true? Look at the bishop's track record.
Leader for change. We need a leader who is skilled at leading through times of change and who can change readily herself or himself. The status quo is melting before our very eyes, and our church is going to look very different at the end of a PB's nine-year term. We need a bishop who has a history of navigating change, especially organizational change. We need a bishop who is willing to change herself or himself, especially in terms of job description and role. Our church structure changes (which we clearly need to make) cannot wait for nine years for the next-next PB to get a new job description. We'll need to edit the job description on the fly for whoever is elected.
Brilliant communicator. We need a presiding bishop who is a natural communicator, who can articulate complex, difficult ideas with clarity and grace, especially under pressure. The next PB should be facile with social media (though, like Pope Francis, may delegate this to others, so long as the point of it is understood). Watch out for posers who suddenly have a Twitter account now that their campaign is picking up speed. (Pro tip: any time you see clerics with an egg as their Twitter profile, it means they are running for something and just realized they need to try to be cool.)
Reconciler. It seems as if the sex wars are dying down, but there will be others. As pressures on our system increase due to financial constraint and general anxiety, expect behavior to get worse. We need a presiding bishop who can bring together those at enmity, and who will talk with those who have felt pushed out of our church for one reason or another.
Person of deep faith. We need a presiding bishop who is passionate about Jesus Christ and who has a contagious love of scripture. Perhaps this is something I don't need to list here. I hope.
What don't we need?
Careerist. If this is the capstone in a ladder-climbing cleric's resume, just say no. In fact, the more someone is ambivalent toward the job, the more easily I can imagine the Holy Spirit at work. Anyone who is clawing their way into 815 has "issues."
Administrator. Staff leadership and systems management can (and should) be delegated. We need an apostle, not a bureaucrat.
Theological innovator. We cannot elect a presiding bishop who crosses some fingers while reciting the creeds. I completely agree that our liturgies must evolve, and that each generation brings new understandings of adiaphora of the Christian faith. Fine. But the last thing we need is a Spong figure who would deny the resurrection or the atonement. The presiding bishop of the Evangelical Lutheran Church in America is reported to have said recently, "And please, please do not rewrite the creeds. It took the church a couple of centuries to come up with the Nicene Creed. Why do we think we can do better knocking it out on our laptop?" Yes, that.
Safe choice. Now is a time for us to venture boldly as a church. We need a bold leader to take us there. Safe is never part of the Christian lexicon.
Final mostly unimportant note.
The Joint Nominating Committee for the Election of the Presiding Bishop has done a good job of keeping us all in the loop on their work (even though I question whether we needed such a massive group to prepare a list of names for a group of people who all know each other and will choose one of their own). They have sent out a procedure for expressing an intent to nominate, because our canons require open nominations at a joint session of the House of Deputies and House of Bishops at General Convention. If someone is nominate at the last minute, there isn't time for background checks and so forth, so the JNCEPB wants us to give them a heads up. I'm OK with that, but I also hope they or some others will provide resolutions calling for canonical reform to fix this. Because as it stands now, there is nothing preventing me from nominating any bishop at that joint session, and that's a serious problem. We need a canonical process which provides open nominations but which also provides for background checks.
Also, an important constitutional note: our church constitution actually forbids the joint session that takes place for formal nominations, and all other joint sessions; under the constitution the houses are required to sit and deliberate separately. There is no provision for a joint session, and they are expressly forbidden (What part of "sit separately" don't you understand?). We need to amend our constitution to provide the possibility for joint sessions.
Final important note.
Pray for the slate of nominees. Each person on the list — and their families — will be under some stress for a few weeks. Pray for the whole House of Bishops and the House of Deputies that the Holy Spirit might descend upon the gathered groups for the election and confirmation of the presiding bishop. Pray that God sends us the leader we need.
And keep an eye on your favorite Episcopal news site tomorrow.