NEWS FLASH! BREAKING EXCLUSIVE! The Blue Book's color is revealed!
If there's one thing that is the heart of the Episcopal Church's General Convention, it's the Blue Book. Containing the official reports of various groups, including Committees, Commissions, Agencies, and Boards of the Episcopal Church, the Blue Book is chock full of legislative bonbons and ecclesiastical gems. This year, for the first time, the Blue Book is really more of a Blue "Book," because it will be published primarily online. This is a very good thing.
However, a few people — including this reporter — like to have a paper version, and today's announcement about Blue Book online availability contained the tantalizing detail that a paper version "may" be printed and sold by Church Publishing. This got me wondering, what color will the potentially-printed Blue Book be this year? Immediately, I dispatched the 7WD Investigative News Team to ferret out (without the help of Tim Schenck's ferret) the true color. This is a tradition. For the last two General Conventions, this blog had the first exclusive reports of the book's color: crimson in 2009 and salmon in 2012.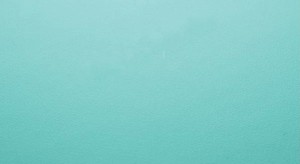 Long-time readers of Seven whole days will know that I usually refer to this document as the so-called Blue Book or the "Blue" Book because the last few years, it's been any color but blue. This year, I am pleased to report, exclusively, that the Blue Book will be…BLUE. Specifically, it will be very similar to Pantone PMS 1837. Let me repeat that. The Blue Book will be blue, praise God.
This is great news, and I'm sure it's a sign of church reform at work. Whereas before, anyone outside the insider realm would be confused by a pink book being called blue, now it all makes sense. The Blue Book will manifest its name in a lovely shade of blue. As Jesus said, let your yes be yes, your no be no, and your blue be blue.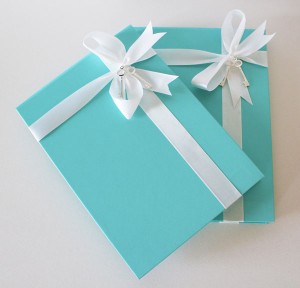 I'm especially glad by this particular shade. If they could package it in matching wrapping paper with a white ribbon, jewelry lovers everywhere will crave this wondrous book. Why? Because the color is close to — but not exactly! — a certain blue that many will recognize.
I'm glad to see the blue book going back to its roots, at least in color. Still, there are a few changes for me. For one thing, now I'll need to stop writing "Blue" Book, and start writing Blue "Book," since the reports live primarily online. I do hope you'll head over to Church Publishing's website at the right time and grab a copy of the real book, if that's your thing.
One thing will remain constant. This blog will continue to be your go-to source for the color of legislative reports. Sure, it's a narrow scope for a tiny sliver of a minuscule audience, but we do it well.
Oh, and stay tuned. I intend to blog every resolution and report contained in the Blue "Book" and/or the Blue Book.
P.S. Thank you to my insider source at a secret location we'll call "Code Name 814+1." This blog owes you one.