NEWS FLASH! BREAKING EXCLUSIVE! The color of the so-called Blue Book revealed!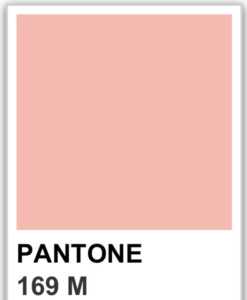 Three years ago, Seven whole days was privileged to break the news of the so-called Blue Book's color. Last time, it was crimson. This year, the color will be "salmon pink." The 7WD news team has learned this from Secretary Gregory Straub, who shared the news at the Province I General Convention orientation in Westborough, MA.
So now we can all sleep a bit better, sure in the knowledge the a salmon-colored book will soon adorn our bookshelves, whether in bits or atoms. Yes, my friends, the so-called Blue Book will be available as a free PDF or an ebook, or as a traditional book, suitable for use in holy processions. At this time, 7WD has not learned if the ebook version will be free. We suspect not.
While I have your attention, let me reiterate what I said here three years ago. Calling a book "blue" when it is not, in fact, blue, is the height of ridiculous insider church-speak. If it's not blue, let's not call it blue. Instead, how about report book. Or something. Let your blue be blue, as Jesus (almost) said.
That is all.
UPDATE: The offical color is Pantone 169M. It's a bit more pink, less orange/salmon than the swatch above. Couldn't find a good swatch to use as an example here. You'll just have to buy the book to see it.