Committee 4: Governance & Structure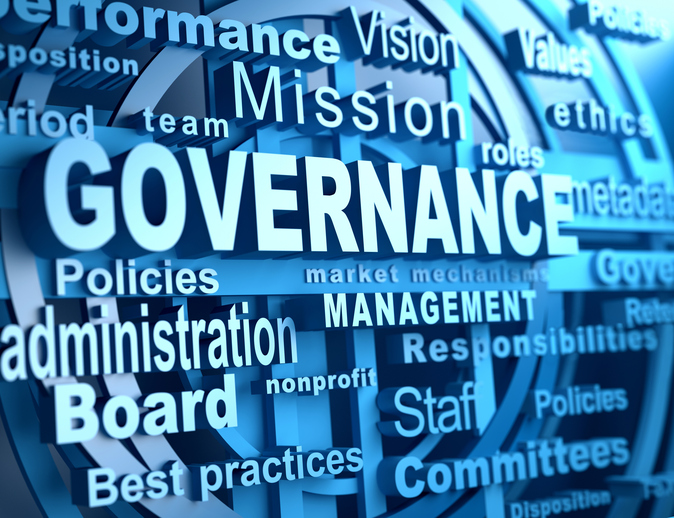 We continue to blast through the resolutions for the 80th General Convention of the Episcopal Church. Today's batch consists of resolutions about church governance and structure. Away we go!
A001 Site for 82nd General Convention. Full text. Likely vote: YES.
If passed, the shortlist of sites for the 82nd General Convention in 2027 will be Phoenix, Arizona (Diocese of Arizona); Orlando, Florida (Diocese of Central Florida); Charlotte, North Carolina (Diocese of North Carolina); Pittsburgh, Pennsylvania (Diocese of Pittsburgh); and San Juan, Puerto Rico (Diocese of Puerto Rico). Fine, I'm sure the committee did good work to develop this shortlist.
This gives me an opportunity to point out that someday we need to decide if we're really going to be an international church, or if we're going to admit we're an American church. One of the signs that would help us know we're truly an international church is that we'd have General Convention outside the United States.
It's perhaps also worth noting that people often get excited about the host cities where General Convention is held. My experience is that it's two weeks (apart from this year's shorter convention) in a convention center and cookie-cutter hotel, so the location doesn't matter too much. My hope is that in future years, we'll have more opportunities to visit the cities where we are meeting.
A025 Inclusivity in Forms and Information on the Website of The Episcopal Church and Related Organizations. Full text. Likely vote: YES.
This resolution charges the Episcopal Church and various Episcopal entities to "review and revise their online forms as necessary to ensure functionality for those residing in non-US areas of The Episcopal Church so that forms can be completed with information world-wide, including but not limited to: addresses, telephone numbers, postal codes and country designations, currency abbreviations and credit card numbers to allow non-US standard responses to form fields for members of congregations and others residing outside the United States."
Clearly this is a good idea, and I hope we pass this resolution. It's a bit off-topic, though related to accessibility, but I wish we would also require our websites and resources to be mobile-friendly. But that's the topic of another resolution.
A031 Amend the Constitution and Canons Relating to Mergers of Dioceses. Full text. Likely vote: YES.
As our church evolves, we are seeing more dioceses wanting to explore merger. This resolution would make a few changes to clarify and streamline our current process based on recent experience. It also moves some of the language out of the Constitution, which is more difficult to revise, and into the Canons, which can be tweaked at any General Convention. We need more clarity and more flexibility in our governance.
A046 Amend Canon I.15.1 Concerning Certain Episcopal Church Congregations in Foreign Lands. Full text. Likely vote: YES.
If passed, this resolution adds a requirement to secure the permission of the Anglican Consultative Council (ACC) before beginning a congregation in territory outside the current bounds of the Anglican Communion. I have concerns about ceding power in this way ("The ACC hath no jurisdiction, &c., &c."), but it does make sense to work with the ACC to ensure that our church is not working at cross purposes with other Anglicans who might also be doing missionary work.
A047 Concerning the Timing of Mutual Ministry Reviews of DFMS and Executive Council Officers. Full text. Likely vote: NO, unless amended.
In 2018, General Convention passed a resolution requiring a mutual ministry review with the officers of the Executive Council (i.e., the Presiding Bishop, President of the House of Deputies, and so on) every 18 months. This resolution proposes lengthening that to 24 months. That's the wrong direction.
The explanation claims that the review is too expensive. Given our ability to meet by video conference, there's no reason to have an in-person gathering for this review under most conditions. The current practice is to engage a consultant, but a consultant's fee once a year is a small price to pay for improved work among our officers and Executive Council.
At a time of fast-paced change, conducting a review every two years means that feedback will not be supplied in a timely fashion. Many parish clergy and an increasing number of bishops have an annual mutual ministry review. There's no reason to believe that we can't do the same for our churchwide officers.
This is particularly critical when we lack any other accountability standards for at least some of our officers. For example, there's no provision for removal of a President of the House of Deputies if needed. At least a review would, in the event of a severe challenge, present an occasion for conversation and a record of those conversations.
Lastly, while we're modifying the canon on mutual ministry reviews, let's follow the best practice of requiring a public summary of the review's contents. Church members ought to know how things are going with the work of our officers and Executive Council.
A048 Amend Canons and Rules of Order to Implement the Recommendations of the Task Force on the Budget Process. Full text. Likely vote: YES.
Nearly as I can tell, this resolution cleans up and streamlines the budget process of the Episcopal Church in mostly good ways. I have a feeling I'd have to have a lot more inside knowledge on the various persons and entities involved to understand the politics at work here. But I'm willing to believe this is progress toward a more rational budget process.
That said, our budget process is a mess because our fundamental problem in Episcopal polity and governance is that we have a system built on mistrust. The churchwide staff, elected bodies, appointed bodies, and General Convention often don't appear to trust each other. In nearly all nonprofits, the standard way a budget is approved is that the board of directors sets priorities, and then the staff prepares a budget for approval by the board. If communication has been good, the board will approve the budget, and that won't require a lot of adjusting. Our process tends to minimize staff involvement, even though they're the folks closest to the work.
We're not going to fix this now, so any progress is good. I'll vote for this one gladly.
A097 Evaluating Experiments in Adaptive Change. Full text. Likely vote: YES.
This proposes a study of what we've learned in doing things in new ways in the runup to this summer's General Convention. I wholeheartedly support efforts to learn from our experiments! Let's continue what has worked well and learn from what did not work well.
I do object to calling our online legislative meetings an "adaptive change." In fact, having a meeting on Zoom instead of in a conference room is the very definition of a technical fix. An adaptive change would be more like ditching legislative hearings, or preparing resolutions on a public Wiki, or something more…nonstandard. We love to call minor tweaks "adaptive" because we can imagine that we are boldly doing new things when we are, in fact, often clinging to the status quo with minimal changes forced on us by circumstance. Let's do more bold new things!
Still, I want us to learn from our changes and experiments, whatever we call them.
A098 On Online Tools for Adaptive Leadership. Full text. Likely vote: YES.
People who do churchwide work currently do much of that work on an antediluvian proprietary system called "the Extranet." Imagine the internet from the era of MySpace, and you'd be on the right track. This resolution proposes finding a modern alternative to the Extranet. My hope would be that we could use something like Slack or Teams or an open-source system. While we love to believe that we are special and need our own custom systems, most of the time, we could use an existing system, even if *gasp* that means we have to slightly adjust the way we work.
This resolution again tosses around the word "adaptive." Adaptive is the new nimble, apparently. Just wanted to note that choosing a different software tool is not adaptive change, though software tools can support adaptive leadership!
(I should note that the "virtual binder" strikes me as a well-executed proprietary system that meets a real need. The name is perhaps less than ideal, but the platform seems good from my perspective.)
A099 Research Capacity for The Episcopal Church. Full text. Likely vote: YES, if amended.
Kirk Hadaway used to provide really excellent research for the Episcopal Church. More than merely gathering data, he helped us understand trends in growth, change, and decline. He provided the information necessary for adaptive change leadership (even if we didn't always use it.) When he retired in 2016, his position was not filled, and this has been a gaping hole at the churchwide level.
This resolution would "establish and fund significant professional research expertise and capacity to collect, aggregate, analyze, and publish data to support and bring insight, facts and understanding to the work of the General Convention, the Executive Council and all commissions, committees, boards and task forces of the church". It provides $450,000 for this work.
I love the intention, but the proposed execution is flawed. First of all, we do NOT primarily need to study how well General Convention and sundry committees are doing. We need to study how congregations are doing! Are we making disciples? Are we growing? What's working or not working? To the extent that churchwide bodies support or hinder this work, we do need to study their work. But let's put our focus on disciple-making.
The resolution needs to, in my view, either create a specific staff position or fund the work in a specific place (e.g. a grant to ECF or within a program department of the churchwide staff). And $450,000 is probably not enough money for a full-time person with benefits and supporting funding.
A129 Resolution for a Forensic Audit of the Funds of the Domestic and Foreign Missionary Society. Full text. Likely vote: YES.
This resolution directs a "forensic audit of the financial assets of the church [i.e. DFMS] that are directly tied to historical and current racial injustices." It also urges the Church Pension Group (CPG) and dioceses to do the same. I agree entirely that we need to audit financial resources to understand how our church's wealth might have been created by racial injustice, particularly the exploitation of enslaved persons.
My only tweak would be to modify the first resolve, which seems to assume we know which funds are directly tied to historic and current racial injustices. I suggest that it read something like, "…a forensic audit of all financial assets to determine which assets may be directly tied…"
In addition to CPG and dioceses, I hope congregations will also do this work.
C021 Amend Canon 9.1 to change the Diocese of Puerto Rico to Province II. Full text. Likely vote: YES.
The Diocese of Puerto Rico wants to move out of Province IX and into Province II. Let's let them do that by approving this canonical change.
C044 Inclusivity on TEC website. Full text. Likely vote: YES.
This resolution is similar to A025, which I wrote about above, and I suppose this one for the same reasons.
D019 Acknowledgement of Indigenous Lands. Full text. Likely vote: YES.
In my experience in the Anglican Church of Canada, it's pretty standard to begin meetings and worship services with an acknowledgment of the indigenous people who have cared for the land on which the meeting is being held. This is a way of confessing the sin of colonialism and the ongoing consequences of that sin.
The resolution asks for $50,000 to implement the work. I'm not sure what that's for, but if it's necessary to create and share resources, I'm all for it. I might suggest a bit more specificity in the resolution over how dioceses, congregations, and other entities will be encouraged to make these land acknowledgments.
D050 Reunion of the Diocese of The Episcopal Church in North Texas with The Episcopal Diocese of Texas. Full text. Likely vote: YES.
Two dioceses in Texas want to merge, and this requires General Convention approval. Let's let them do this, and let us also pray for the flourishing of the church in these places. The church in North Texas (formerly the Diocese of Ft. Worth) has had a rough go due to schism, and I hope this merger will usher in a new era of vitality and growth.
D055 Amend Canon I.9.1 to add the Diocese of Cuba. Full text. Likely vote: YES.
This resolution adds the recently returned Diocese of Cuba to Province II. I'm not sure why we didn't do that in 2018 when they were readmitted to the Episcopal Church, and I'm not sure why folks from Cuba didn't submit this request as people from Puerto Rico submitted their request to change provinces. But those are just idle questions. By all means, let's let Cuba be a part of Province II if that's where they want to be.
D067 Addressing the loss of civil rights. Full text. Likely vote: NO.
The centerpiece of this resolution commits our church "to hosting Conventions, conferences, and other church wide events in locations where the state and local jurisdictions do not infringe upon the rights and dignity of all attendees, regardless of gender identity, sexual orientation, race, class, immigration status, or creed."
I'm just not sure that there's any place where legal systems don't infringe on rights in some way. Certainly, we'd need to look outside the United States, where federal laws discriminate based on all sorts of supposedly protected classes. If the intent is to focus on particular infringements with specific criteria, then these need to be named.
Sentiments like this are, I worry, spoken by coastal folks who may view the middle of the country and the south with suspicion. It was popular several years ago to decry the Diocese of Texas for not paying its assessment and to demand that Episcopalians shun Texas; I never heard anyone ask to move the national cathedral or the churchwide office when New York or Washington weren't paying their assessments. Fortunately, all the dioceses I just mentioned are now paying full assessments. My point is that we apply standards unevenly based on a narrative that makes the coasts seem noble and other parts of the country seem like backward places to be avoided.
I have no idea what the motivations of the people who wrote this resolution are, and I don't want anyone to hear my saying otherwise. My point is that we need to name exactly what the concern is. As written, I just don't know of any place where any meetings could be held, at least not before Jesus Christ comes in glory.
D077 Reaffirm and Commit to the Goal of a Permanent Location of an Archives for the Episcopal Church. Full text. Likely vote: YES.
After a bunch of commendations and affirmations of the work of the archives of the Episcopal Church, this resolution calls for the identification of a permanent site for the archives, which are currently in a temporary location. I'm not sure that a resolution is necessary for us to find a permanent home, but if this helps us find a good spot, I'm all for it.
The archives are super important, and we have not funded them at the level that would enable them to do their best work, from what I can tell. I'm grateful to the folks who serve there, and I hope we can find a good spot for the archives to be housed permanently.
D085 Spanish grammatical conventions in official communications and liturgy. Full text. Likely vote: NO.
This resolution would require that "when Spanish is used in official communications and liturgies, that it be done in accordance with the grammatical conventions of the Spanish-speaking community as endorsed by the Royal Spanish Academy and the Association of Academies of the Spanish Language."
On most of the commentary you see on this blog, I've done my own work and thinking, for better or worse. Occasionally, I consult experts. For this resolution, I asked my colleague at Forward Movement for his perspective. Hugo Olaiz is our associate editor for Latino/Hispanic resources, and he is a recognized expert on Spanish translation.
Hugo gave me three quick responses to this resolution, and I agree with him on all of them.
Native Spanish-speakers have diverse attitudes and take diverse approaches to gendered language.
Expressions such as "santos y santas" are not grammatically incorrect; whether or not to use such expressions is entirely a question of style.
The Episcopal Church should make its own decisions regarding how to use language—not give that power to another organization.
He sent a longer commentary that was utterly convincing. I'll just leave you with this: Hugo's view is that the Royal Spanish Academy (RSA) is a fairly sexist organization, and he gave lots of examples to show that. But let's look at just this one: the RSA's dictionary does not include the words diácona or presbítera. If this resolution were passed, we wouldn't be able to write in Spanish about female deacons or priests.
D089 Equitable Access to General Convention for Non-Domestic Diocese Deputies. Full text. Likely vote: NO, unless amended.
If passed, this resolution "directs the Executive Council to find ways to assist deputies and alternates from non-domestic dioceses who are not citizens or eligible nationals of a Visa Waiver Program country obtain U.S. visas and subsidize the costs of obtaining visas for deputies and alternates to the General Convention to enter the United States."
The United States is one of the more challenging countries in the world when it comes to getting visas. If we can help folks travel here from other countries for meetings, of course we should do that. But the much better solution is to ask the question, "Where is the best place to hold General Convention where each diocese can be represented?" I suspect that would mean folks from the USA traveling to another country. It's easier for citizens of the USA to get visas to most other countries than it is for many other countries' citizens to gain access to the USA.
So the intention is good, but the perspective is wrong. If we want to be an international church, we have to be willing to meet where the whole church can gather, even if that means meeting outside the USA.
D092 Concerning the Exclusion of Same-Sex Spouses of Bishops from Lambeth Conference 2022. Full text. Likely vote: YES, hoping for an amendment.
In the midst of conflict, direct and open communication is often important (at least among many cultures of the world). For this reason, I support the General Convention sending the Archbishop of Canterbury our concerns about the decision to not invite same-sex spouses of bishops to the Lambeth Conference. This won't be news to him, but it's still worth saying.
My suggestion is to add a note of appreciation in the category of "credit where credit is due." I hope we will thank the Archbishop for inviting bishops who are married to people of the same sex. That hasn't happened before, and it's progress. One of the failures among progressives is to realize that progressive means…having progressed. When someone is a bit behind on their journey — in the progressive worldview — it seems to make sense to commend the progress that has been made as a way of encouraging more progress.
The Anglican Communion encompasses many cultures, and the USA has often failed miserably at engaging other cultures. We fail to realize that our imperial past is a barrier to people who have been on the receiving end. It's easy to want people to move on when you're the rich, powerful person in a conversation. Even conversations on human sexuality are going to need to take place in different ways among different cultures, as conversations on all topics will need to be handled with cultural awareness and humility.
So, yes, let's express our sorrow, disappointment, and even anger. Let's commend good progress that has been made. And let's keep open the channels for ongoing relationship and conversation.