Committee 20: Environmental Stewardship & Care of Creation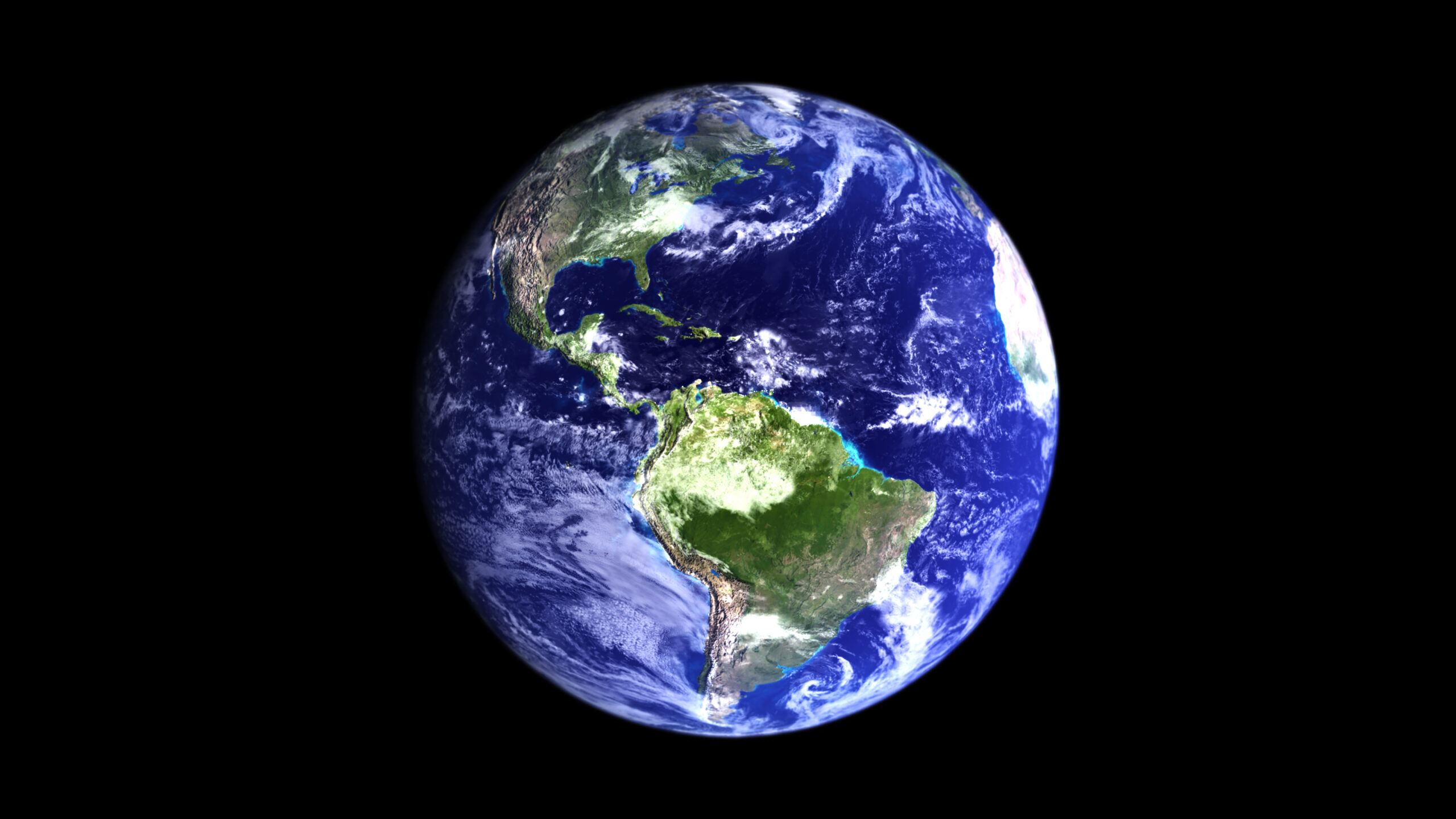 Let's look at resolutions that relate to the environment and care of creation. But before I dive in, I'd like to remind readers that when it comes to public policy and advocacy, I support resolutions that commit the Episcopal Church to change with clarity and accountability. I cannot support resolutions in which we are telling others what to do. Aside from the potential hypocrisy, I just can't believe that world governments and major corporations are going to change their behaviors based on the declarations of a small mainline Protestant church. If we want to effect change in the world, let's lead the way starting with our own practices — as a church and as individuals.
On to the resolutions.
A020 Support Decade of Action to Achieve Sustainable Development Goals. Full text. Likely vote: NO.
This resolution expresses, commends, and encourages worthy ideals. But it mandates no change, nor does it commit us to change our practices with regard to Sustainable Development Goals. Perhaps the clearest call here is to "encourage all parishes, dioceses, and jurisdictions to support the UN's Decade of Action (2020-30) to achieve the SDGs."
If we want to see change, let's show it in our budget. Or let's find other concrete ways — with clear accountability — to show that we are committed to this project. Otherwise, we are passing a feel-good resolution that allows us to say we've done something when we have not.
A087 Net Carbon Neutrality by 2030. Full text. Likely vote: YES.
Now this resolution I can get 100% behind. It's clear, with specific and challenging goals that will serve as a public witness to our Gospel values. If passed, this resolution commits the Episcopal Church "to a goal of net carbon neutrality in its operations and the work of staff, standing commissions, interim bodies, and General Convention by 2030, through a combination of reducing emissions from travel, reducing energy use, increasing energy efficiency in buildings, and purchasing offsets from duly investigated, responsible, and ethical partners."
I'd love to see canonical mandates. I'd love to see the mandate extended to dioceses and other organizations. But this is a good, clear start. The rest of the resolution maps out some specific ways to make carbon neutrality possible. It also provides for the creation of resources to help congregations and dioceses take on this goal for themselves.
This resolution is a model for policy and justice work. It starts with us, with a clear and realistic plan.
A088 Commit to the Pressing Work of Addressing Global Climate Change and Environmental Justice. Full text. Likely vote: NO.
This resolution reiterates the work of previous General Conventions and affirms positions and actions by the United Nations and the United States government. It encourages our government relations office to work on climate change issues, though I suspect that's well-trodden ground in previous General Convention resolutions. We don't need to restate previous positions; what General Convention declares is true until stated otherwise. This is our polity, and reaffirming previous actions suggests that our legislative actions wear out over time.
The one actionable item is the provision of $20,000 for people who are not on TEC's staff to attend the UN Conference of Parties (COP) meetings. I'm not sure we need a resolution for that, and I'd be interested to learn the efficacy of members of the Episcopal Church attending this meeting. If our presence at the COP meeting changes the outcome of the meeting or if it changes our church, I'm all for it. But I don't know that we need to pass this resolution to get people to the meeting. In a budget of tens of millions of dollars, it will be possible to find the funds to get people there.
C015 Carbon Sequestration – Creates An Internal Carbon Offset Program. Full text. Likely vote: YES.
The first resolve here commends previous resolutions from General Convention and Executive Council, which, I remind the reader, is not necessary or advisable. But the second resolve has a really solid proposal to "direct the Executive Council of The Episcopal Church's Economic Justice Loan Committee, in consultation with the Task Force on Care of Creation & Environmental Racism, to evaluate, create, and implement a positive investment strategy that will fund methods of capturing and storing greenhouse gases through sustainable nature-based, land management solutions such as afforestation and regenerative agricultural practices."
The Episcopal Church manages tremendous wealth, both at the churchwide level and among our dioceses, congregations, and other institutions. If we use our money for good, we can make a measurable and important difference in the world. As the resolution contemplates, a churchwide policy on carbon-favorable investments could serve as a model for others who hold investment funds.
I might wish there was a bit more specificity, but I'm sure experts will advise the legislative committee on whether or not that's advisable.
C016 Climate Change – Carbon-Intensive Lending. Full text. Likely vote: NO.
After asking for greater specificity in previous resolutions, I feel a bit sheepish in saying that I think this one is a bit TOO specific. It asks us to adopt what seem to me to be fairly nuanced investing policies, and I'm not sure we'll have the time to do this work sufficiently as a legislative body. The average bishop or deputy is simply not going to read the many links in the explanation. Moreover, it directs investing practice by the Church Pension Fund, and I'm not sure that's feasible.
Perhaps the previous resolution (C015) can include some awareness of carbon-intensive lending in the formulation of its investment policy.
D027 Encouraging Utilization of Virtual Governance Options for Creation Care. Full text. Likely vote: YES, if amended.
I agree entirely with the intent of this resolution, to encourage "greater utilization of virtual meetings in lieu of in-person meetings for the Executive Council, Interim Bodies, and any other organization within the Governance of the Episcopal Church at any level of the Church when either 1: A flight or other extensive travel generating a significant carbon footprint is required and/or 2: The costs of virtual meeting(s) represents a significant savings for the Church."
There are other provisions, but that's the core of this resolution. My only request would be to add a layer of accountability. Require the convener of any meeting funded by the churchwide budget to write up a justification for in-person meetings. Make that a canon, or direct that it become budget reimbursement policy. Put the onus on people who want to meet in person to justify the expense and carbon footprint.
I do believe that groups will often work more effectively if they have relationships that are forged at in-person meetings, but virtual meetings can be the primary place for productivity for many groups and committees.
D064 Endorse and Encourage Green Deal Legislation. Full text. Likely vote: NO.
I personally favor the Green New Deal (or Green Deal) set of policies that some politicians have advocated in the US. This resolution calls for our government relations office to advocate for these policies, though I suspect nearly all these policies have been called for at previous General Convention or Executive Council meetings. I'm not sure where there's new ground here.
The resolution also calls on "charges the dioceses and parishes of the Episcopal Church with taking concrete actions to reduce the effects of climate change." But calling on dioceses to do things simply doesn't work. In 2018, General Convention called on dioceses to take 18 actions. Of these 18 actions, the one with highest compliance was completed by 22% of dioceses. So let's not imagine dioceses will do something unless it is canonically required or there is some other provision for accountability.
Lastly, this report calls for the addition of a question on the parochial report. As I wrote in my blog about Committee 10 (Congregational & Diocesan Vitality), micromanaging the parochial report by resolution is not a good idea. The better approach is just to email the House of Deputies Committee on the State of the Church and make the suggestion. They have a holistic view of the parochial report and the needs of the church, and if it's a good idea, they can find a way to incorporate a question.
Personally, I wish Congress would pass progressive climate laws tomorrow. I wish our church were more climate-friendly. I just don't see this resolution, well-intentioned though it is, will make a difference.
Image: Wikimedia Commons.