Committee 11: Evangelism & Church Planting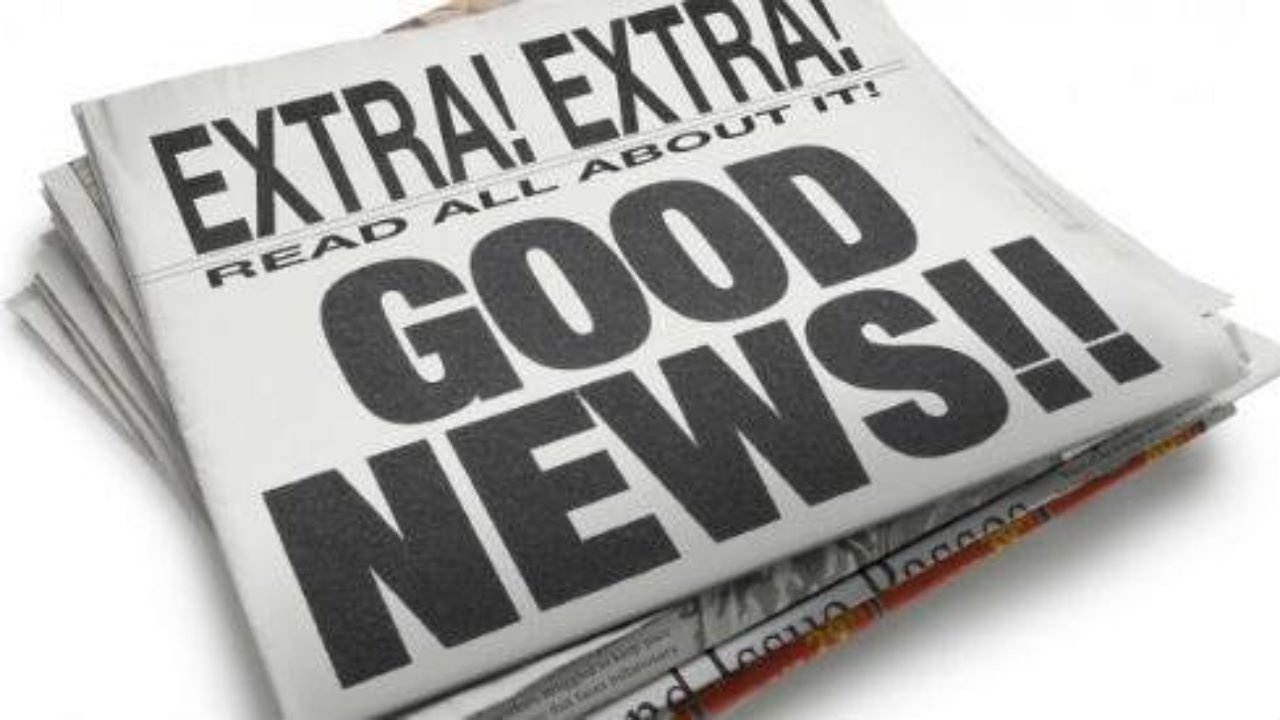 This post will perhaps be the last in my "And also with blue" series of blog posts on the resolutions coming to the Episcopal Church's General Convention. For various reasons, I'm not currently planning to blog much more on resolutions, though I might have a word or two to say about the broader picture of the convention. If you'd like my thoughts on any of the resolutions I haven't blogged, hit me up on Twitter (@scottagunn). And please feel free to tell me your thoughts!
I've asked another anonymous guest blogger to cover this committee, as there is a resolution that directly mentions Forward Movement. Thanks to our guest blogger, and enjoy the commentary!
A095 Celebrate and Support the Planting of New Episcopal Communities. Full text. Likely vote: YES, with caveats.
The work of evangelism is essential to the flourishing of our church. The Good News of Jesus Christ is too good to keep to ourselves, and if we hope to both sustain and grow our branch of the Jesus Movement we must put time, energy, money, and personnel toward those ends. At both the 2015 and 2018 General Conventions, our church enthusiastically endorsed this work by passing both resolutions and a budget that supported evangelism and church planting. This resolution and the one that follow (A096) aim to continue that work and support.
So by most measures, this should be a no-brainer; since I enthusiastically supported similar resolutions in 2015 and 2018, it should be easy to support this one as well. I do, however, have a few caveats. Firstly, I am deeply disappointed that this resolution does not include an explanation or supporting materials to talk about the work that has already been done with the resources from the last two General Conventions.
The resolutions in 2018 did a fantastic job of truly "celebrating and supporting" the work of Church Planting by offering accompanying materials that gave details about what we could celebrate and what was being supported. Though this resolution references those previous resolutions, it doesn't provide any data or any stories of the good work that has already been done and that this resolution would allow to continue. It's not simply the stories that interest me, though they certainly add excitement to the initiative and allow more enthusiastic endorsement. To be sure we are spending our money well and adapting to changing times and circumstances we need to be prepared to evaluate what has already been done in order to learn from it. Clear analysis of what has (and hasn't) worked is essential to figuring out the best way forward with evangelism and church planting. My "yes" vote on this will be much more enthusiastic if the Task Force does some work between now and then to communicate clearly with supporting materials what has been done in the past two triennia, what they've learned from those experiences, and how this money will build on or adapt the work that has been done.
This is now the third triennium when we've included resolutions to support this work. So I applaud the Task Force for looking to the future, both by recommending exploration of an endowment for evangelism and for suggesting that the salary for the Staff Officer for Church Planting simply be moved into the Presiding Bishop's staff budget, rather than supported year after year by resolution. But I would like to see similar "forward thinking" in reflecting on the programs being described. This resolution calls for money to "identify and support existing programs," as it has for the last six years. It seems that by now, we should have identified which existing programs are working and worth supporting, and what new programs might need to be created. At future General Conventions, I'd like to see more reporting and specificity from this committee about programs that would best serve their work.
A096 Develop Sustainable Congregational Revitalization Ministries. Full text. Likely vote: YES, with caveats.
In any flourishing community of the Gospel, "things which had grown old are being made new." This resolution is similar to the previous resolution, which supports Church Planting ministries, but it focuses on a different aspect of growth—revitalizing struggling congregations. I have had first-hand experience of a number of congregations that could benefit from a re-start rather than continuing in "business as usual." As a result, I strongly support resolutions that are designed to help revitalize the work of the Gospel in churches that are flagging.
However, my concerns with this resolution echo my concerns with the previous resolution. Though this references continuing the work of 2018-A032 from the previous General Convention, it provides no explanation or supporting documents about the work of A032. This is particularly important because A032 designated money to study 100 congregations and directed our communication staff to report on what's happening. Where are the results of that study? Where is the report on that work?
[Ed. note: Though the final, concurred resolution A032 did not mention 100 congregations, it did charge the communications office "to make a priority of reporting on the stories of redeveloped congregations on an ongoing basis through news media, video, and other means and through developing online resources that provide detailed information about the redevelopment efforts happening throughout the church." I don't think that's happened? And, again, our lack of accountability as a church keeps us from being as effective as we might be.]
Now, the last two years have been… different. A world-wide pandemic has certainly disrupted many of our plans, and I'm sure this work was affected. If the requisite process of research and reporting was stalled, that would be understandable. But I wish the resolution and supporting materials said that clearly, or communicated what had been done, and what steps would be taken to resume work that stalled during the pandemic. Helping re-start or re-imagine ministry will be ever more important in the coming years, but such work must be done in concert with reflection and analysis on best practices and how to overcome the barriers that thwart flourishing. I'll give this a pass because of the pandemic, but if a similar resolution comes up next triennium without clear results and supporting materials, it will be a "no" from me.
C060 Evangelism Endowment Fund. Full text. Likely vote: NO.
I support the establishment of an Evangelism Endowment Fund in order to ensure that we continue to fund Church planting and new initiatives for sharing the Gospel of Jesus, but I don't think this resolution is the best way to go about that. Firstly, the Task Force on Church Planting and Congregational Development has already recommended that we explore an endowment fund, and approving their resolution should begin the work into figuring out how best to do that. Secondly, I would support this resolution enthusiastically if the members of Province IV, the proposers of this resolution, had offered seed money for said endowment. "We think there should be an endowment for this work and we're willing to put the first money into that fund!" is the way to get this venture started. But suggesting the establishment of an endowment without offering any way to fund it, either by a seed gift or by some suggestion as to where the money might come from, seems like a "feel-good resolution" rather than a solution. If either the proposer or someone else steps up with a starting gift, my tune might change.
D001 Resolution for Funding of The Chaplaincies at The HBCUs. Full text. Likely vote: YES.
The Episcopal Church has a terrible history of racism and in order to properly atone for that deep sin we need to find ways to both repent and offer substantive, concrete ways to repair some of that historic damage. Helping to fund historic, existing partnerships between the Episcopal Church and HBCUs seems like a reasonable way to put our money where our mouth is in this endeavor. My only question about this resolution stems from my own ignorance. Are the two named HBCUs (Saint Augustine and Voorhees College) the only HBCUs with which the Episcopal Church has an existing partnership? If so, it seems reasonable to designate the support to those two universities, specifically. If not, then I think it's worth a conversation to broaden the initiative beyond the two named universities and allow other chaplaincies at HBCUs to be included in funding.
D088 Development of Digital and Evangelism Resources. Full text. Likely vote: NO.
I think the motivation of this resolution is excellent; we do need digital resources for evangelism and discipleship in our church, and I think Forward Movement is a great candidate to create and share those resources. Unfortunately, this particular resolution doesn't have a chance because of the lack of specificity. $150,000 is a specific budget amount, but whether that is too much or too little depends entirely on the scope of the work that is desired and expected. Are these resources for individuals or congregations? What are the parameters for what's being created and shared—videos, print materials available digitally, apps, websites, or something else? The explanation includes a list of ideas, but not nearly enough detail to make any sort of a plan.
If there's a more specific plan for what resources are needed, let's send money to Forward Movement to do this work, or find people who are already doing great work and have them propose specific plans for how Forward Movement or other church agencies could help distribute and share their work. But as it stands, there's not enough "there there" for this resolution to get support.
[Ed. note: If you ever wonder about the principled nature of this blog, look no further. Here I am,  publishing the guest blogger's "no" vote on a resolution that would benefit the church through the work of Forward Movement (my employer). We'd love to receive a large grant or gift to fund innovative, mostly free resources to empower evangelists or inspire disciples! But in the machinery of General Convention, this one may go by the wayside in a busy year. However, if you, dear reader, would like to see amazing new resources from Forward Movement, I invite you to consider making a generous gift to support that work.]