Committee 16: Churchwide leadership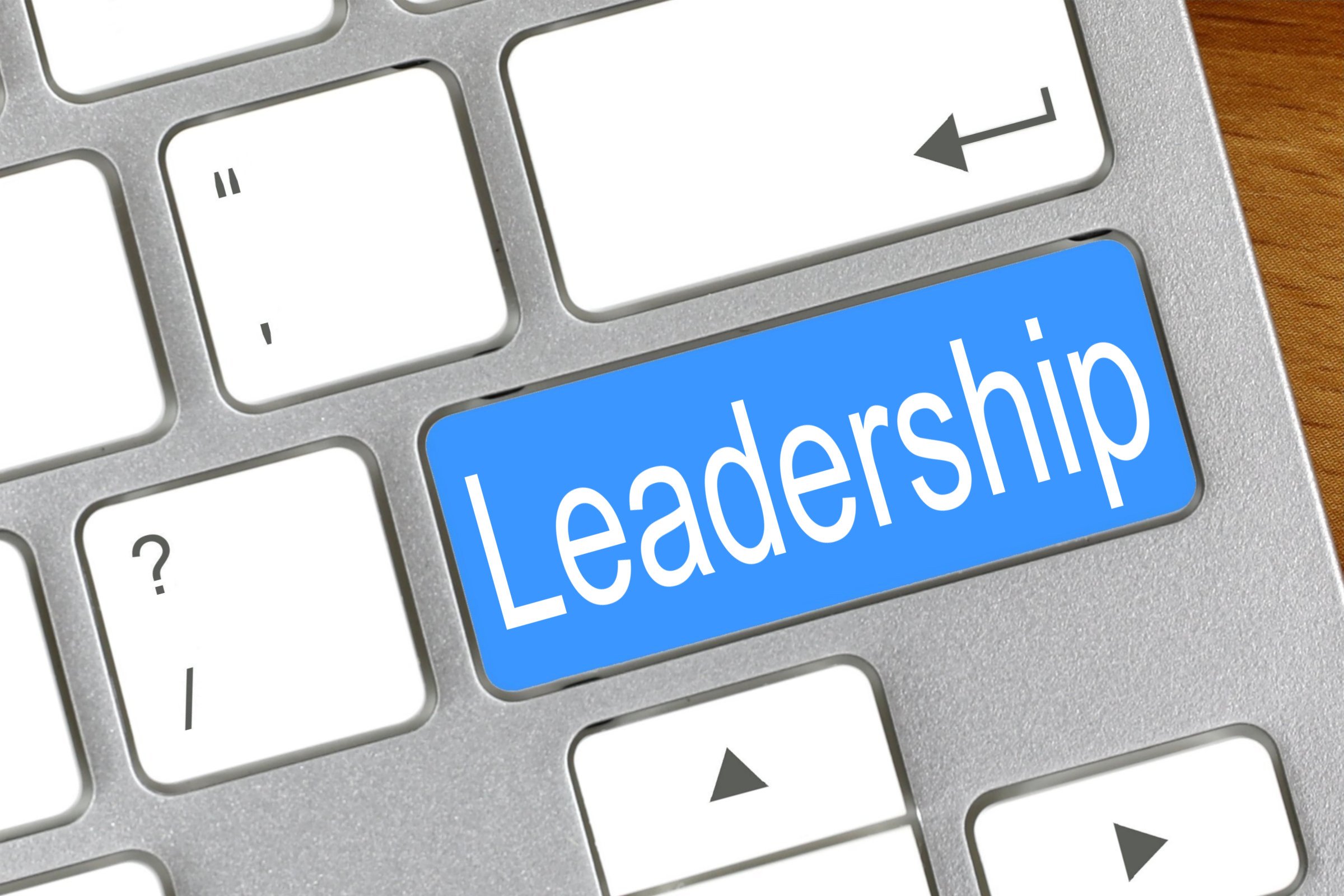 The resolutions in this committee's brief don't all deal with leadership per se. Perhaps a more fitting name would have been churchwide leadership & sundries. Still, it's time for "And also with blue" to dive into this batch of resolutions. I am grateful to an anonymous deputy who provided me with some helpful notes on these resolutions.
Let's get to it!
A003 Uniform Paid Family Leave Policy. Full text. Likely vote: NO.
I really want to like this resolution. Many congregations and church institutions provide inadequate family leave, and what's offered often lacks parity between clergy and lay employees. The church should be among the very best employers, and we should offer uniform, generous benefits to our lay and clergy employees. This resolution is well-intentioned, but I can't see that it will help, unless it is massively amended.
For one thing, it's really hard to tease out exactly what the writers intend. It asks for the adoption of a policy which does not yet exist. [UPDATE: See below] It seems to say we should do some stuff now while we work on the policy, but I can't tell exactly what that is. The resolution does rightly note some of the ways the church falls short in the provision of family leave.
I'd love to see our church offer family leave more generously and consistently. Off the top of my head, I can think of two ways to get that done. First, someone could write a policy and then canonically require church employers to follow the policy. This requires the policy to exist first. Second, and perhaps better, add family leave as part of the lay and clergy pension plan, extending, for example, the disability leave that is included for clergy participants in their current pension plan. This would obviously require coordination with the Church Pension Group (CPG), but if implemented, it could be pretty ironclad. The costs could be funded by an additional assessment, or the overall reinsurance cost could be funded at the churchwide or diocesan level.
So by all means, let's work on offering better family leave benefits for our employees. I just don't think this resolution does the trick.
UPDATE: My attention has been drawn to the proposed policy, which I said is missing. It wasn't in the resolution materials, but it does exist. I'm no expert in benefits administration, but I think we'd need a lot more detail, particularly about costs, before we could consider this a complete policy. But it shows a potential direction. This probably needs some more study and preparation before we're ready to implement this. There's nothing stopping a church employer from offering generous family leave right now, so do it!
A051 Improve recruitment, hiring, appointment retention and representation of People of Color within The Episcopal Church. Full text. Likely vote: NO, because A130 is more thorough; these two resolutions should be combined.
This resolution would cause "the development and dissemination of a set of guidelines and best practices for recruitment, hiring, appointment, retention, and representation of People of Color in hired and appointed church positions." This is a good goal, and I hope we do it. A130 is more thorough, and some provisions of this resolution and that resolution should be combined together into an effective effort to address the racism in our church's hiring, retention, and representation of people of color.
A063 Creation of a Director of Women's Ministries. Full text. Likely vote: NO, because I think D096 does this more effectively.
Our church has a problem with sexism. You can see this laid bare in the regular reports on clergy compensation which tell us that men are paid more than women for the same work. That compensation gap is a meaningful and disturbing number. Stories are even more revealing, as you will learn if you spend time listening to women who face routine discrimination and harassment in the church. If funding a churchwide staff position will help address our problem, I'm all for it.
The problem with this resolution is that it's not very specific and it lacks a funding request. Resolution D096 is a better version and achieves a similar goal, I believe. Let's pass that other one.
A069 Create DFMS Staff Position to Manage Safe Church Website and Respond to Inquiries. Full text. Likely vote: NO.
We have new safe church training materials, and we also have relatively new model policies for safe church. It would be more efficient to have a staff position created as part of the safe church training system, whether through the external vendor who manages that program, or through the Church Pension Group, who ultimately drives safe church training as part of its insurance risk mitigation strategy. I don't doubt we need to have a great safe church website, and I want folks with questions to get speedy answers. But unless the external vendor and the Church Pension Group are behind this completely, I'm not sure how this is going to work. Moreover, this resolution creates a staff position and requests $105,000. That's presumably for two years (?). I don't see how that's going to come close to the actual costs. This is a good idea without good plans for execution.
A130 Resolution for the Development of Best Practices in Hiring and Developing Organizational Cultural Competencies. Full text. Likely vote: YES, if amended.
This resolution tells Executive Council "to develop model hiring, workplace, and Committee / Commission / Board practices that intentionally increase equitable hiring and access to leadership positions for People of Color and that promote healthy work environments within the church." Lord knows we need these policies.
First, I hope we'd look around to see if there are extant policies from the nonprofit world or some other churches. I find it hard to believe we need to start from scratch. But I do agree we need to do better as a church. It takes intention, and it's pretty clear that our church has a racism problem. So, yes, let's create or adapt policies.
Second, we need a further step if this is going to lead to anything. Last General Convention, we passed, if I recall correctly, a resolution that required all full-time jobs to be posted publicly. In a quick search I couldn't find that resolution, so perhaps I'm remembering incorrectly (if someone knows the number, leave a comment). Posting all open positions helps create a more level playing field, because it avoids using private networks that might tend to favor particular demographics.
While I was looking for the resolution I just mentioned, I did find this resolution that required changes in transition forms and in position postings (2018-D021). This has been entirely ignored, as far as I can tell.
My point is that in our recruitment and hiring, the listing side has a lot to do with the results. If we're not willing to do very basic things to ensure we are avoiding discrimination at the churchwide and diocesan level in basic job listings, we're fooling ourselves to think we're ready to deal with real change.
In my experience, the only accountability that sticks is canonical accountability, particularly tied to church discipline. Make fair, non-discriminatory hiring practices the canonical duty of each bishop, and make failure to adhere to policies a Title IV offense. Require implicit bias and anti-racism training for all search committees and hiring managers, and don't post listings or sign letters of agreement unless that's done. Set diversity quotas and create accountability. Here's a ridiculous but pointed idea: if you are a diocese where all the big churches are led by white men, your churchwide assessment is 25%. If you are a diocese with (gender and) racial diversity in big church leaders, your assessment is 15%. Workable? No. Effective, yes.
As a church, we need to acknowledge our racism, and we need to be willing to engage in churchwide and individual repentance to reduce or end that sin. Sure, we can create policies. But we also need to create accountability, and much of that burden needs to land on bishops for clergy positions and upon clergy for the lay people in their organizations.
As this resolution also contemplates, we need to nurture networks among people of color (both clergy and lay staff). We need more professional development and training of those who work in deployment or transition — and of rectors at larger churches who fill several full-time staff positions.
Let's combine some of what's best from A051 (above) with this resolution. And please, if we really want change, let's be willing to create systems of clear accountability. Otherwise, we're once again pretending to do something when nothing will change.
C011 Anti-Racism Training for Deputies and Alternates. Full text. Likely vote: YES.
This resolution would require anti-racism training for all deputies. Frankly, I was surprised to learn that this wasn't already required! We require training for lots of roles in the church, but somehow we've overlooked making this a requirement for all deputies, though many dioceses (including my own) do have this requirement.
By all means, let's pass this. We should also specify something of the expiration — how often must one take the training — and the scope (is a one-hour training OK? four hours? eight hours?).
C047 Establishing Compensation for Deacons. Full text. Likely vote: NO.
First, we might begin by saying that attitudes and policies toward compensating deacons vary widely by diocese. In some dioceses, it's forbidden to pay permanent deacons at all. In others, it's perfectly fine to have full-time paid permanent deacons. But that's not quite the point here.
This resolution calls for all deacons to be paid a nominal amount of $25 per month, supposedly so they will be eligible for certain Church Pension Group benefits, such as CREDO and the clergy retirement plan. But I think CPG has rules about minimum compensation for participation, and I suspect that $300 a year isn't going to come close to that number. I'm also not sure that a program like CREDO, designed for full-time priests, is going to work for very part-time deacons. Should deacons have similar programs? Of course! Might we need to rethink CREDO and other programs? Yes.
My sense is that this resolution identifies a problem (deacons do not have the same kind of support systems as full-time priests) but does not offer a feasible solution. Let's find a more effective way to address what is clearly a real problem.
C048 Integrity of Religious Exemptions in Medical Coverage. Full text. Likely vote: YES.
This resolution requires the Episcopal Church Medical Trust (ECMT) to…follow the law. One would hope such a mandate wouldn't be necessary! It also requires that the ECMT "shall publicly disclose any and all claims to religious exemption from any medical coverages." What's going on here, you ask? The explanation offers insight:
From its inception in 2009 through the end of 2014, the Episcopal Church Medical Trust's Denominational Health Plan did not include coverage for the treatment of infertility. The Medical Trust claimed religious exemption. This claim was made despite the absence of any official objection to infertility treatment made by General Convention. In fact, the General Convention meeting in 1982 explicitly approved of in vitro fertilization, a now common form of infertility treatment. The Medical Trust made a false claim to religious objection and benefited from exercising the religious exemption from covering infertility treatment.
Assuming these facts are correct as stated, I am disappointed in ECMT's conduct. Clearly more oversight is required, and this resolution offers a good start.
C065 Uniform Maternity Disability Coverage. Full text. Likely vote: YES.
Compare this with A003 above. This resolution "recognizes the disparity of maternity coverage provided for clergy employees versus lay employees, with lay employees provided six weeks disability income coverage for natural birth and eight weeks for c section versus 12 weeks for clergy, and in a desire to provide parity between lay and clergy employees."
The resolution further resolves that "the 80th General Convention mandates strongly recommends [sic] Church Pension Group make available adequate 12-week coverage for lay and clergy employees through available marketplace policies."
Let's set aside the failure to edit verbs in the resolve, and agree that "mandates" is the right verb. Even if this policy generates some higher costs to plan participants, it is a clear, effective way to begin to address the inadequacies of our church's currently inconsistent family leave policies.
D034 Revise Denominational Health Plan Mandate. Full text. Likely vote: YES.
As seen in C048, all is not well with the Episcopal Church Medical Trust (ECMT). This resolution provides some ways that "domestic dioceses, parishes, missions and other ecclesiastical organizations or bodies" might opt out of the ECMT if needed. The ECMT is not a single national plan, but a series of local options which are not all created equal.
In some locations in the USA, the ECMT may only offer one plan, preventing participants from exercising choice among several plans as do those in major urban areas. The ECMT plan may offer spotty coverage, requiring travel for routine medical matters. And it may be that the ECMT plan is significantly more expensive for identical coverage from other options.
If potential plan participants are too limited in their choice or if they can get identical coverage elsewhere for a lower cost (that is, if the ECMT is 25% or more expensive), folks would be able to opt out. I personally know one person who got the identical plan to what ECMT was offering for tens of thousands of dollars less, and for this small church, that was a significant savings.
If a bishop approves an opt-out, feedback is provided to the ECMT so they can learn why an entity opted out – so that perhaps the ECMT can improve to remain more competitive.
The ECMT brought many benefits to lay employees and clergy of the Episcopal Church. Prior to the ECMT, many medical plans were inadequate and potentially catastrophically expensive to plan participants with high deductibles and co-pays. The ECMT brought better, more consistent coverages, and it mandated parity between lay and clergy employees.
Now the problem is that the ECMT's costs have spiraled even worse than the general trend in health insurance costs. This resolution would loosen the mandate, while preserving the quality of coverage and lay/clergy parity, to allow people to find coverage elsewhere when the ECMT is unable to meet their needs.
Finally, the resolution also clarifies the composition of the ECMT's advisory board, so that four members are appointed by the Presiding Bishop, four by the President of the House of Deputies, and four by the Trustees of the Church Pension Fund. That ensures that a program that is for the whole church is advised by people representing the whole church.
CPG will likely say that we can't pass this because they didn't get time to respond in advance. Unlike any other entity, CPG has a special provision (I.8.9) in the canons that General Convention can't alter or amend the CPG canon "until after the same shall have been communicated to the Trustees of The Church Pension Fund and such Trustees shall have had ample opportunity to be heard with respect thereto." However, the reader will plainly see that no change in the canons is contemplated here; this merely changes the General Convention policy to which the health insurance canon (I.8.1) points.
D098 The Promotion of Public Health. Full text. Likely vote: NO.
This resolution says some noble and true things, including the first resolve which "affirms the role of the church and its ministers in promoting public health and disease prevention." True enough. The resolution goes on to note various disparities and problems with public health in the US and other countries where the Episcopal Church ministers. Finally the resolution ends by encouraging "all church-wide and diocesan bodies to find ways to address disparities disproportionately impacted underrepresented and vulnerable communities and dioceses"
Affirming and encouraging and noting are lovely sentiments but they change nothing. If there were specific actions with some accountability included, I could support this.
Image by Nick Youngson CC BY-SA 3.0 Pix4free.org.