Committee 10: Congregational & Diocesan Vitality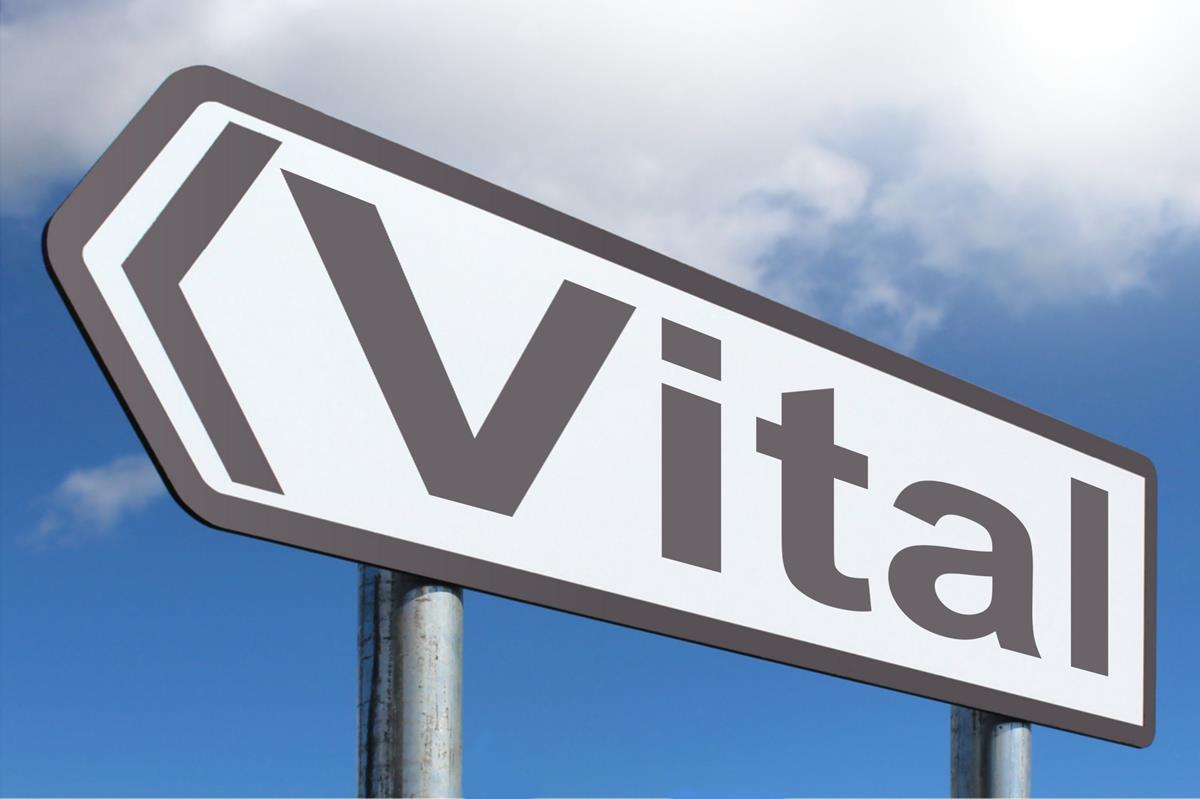 We continue "And also with blue" with today's installment, the committee that is considering resolutions connected to congregational & diocesan vitality. Let's get right to it!
A023 Direct Inclusion of Asset Mapping Question in the Parochial Report. Full text. Likely vote: NO.
This is a resolution with good intentions, though I find a couple of insurmountable objections. If passed, the resolution directs the addition of a particular question, with precise wording, to the churchwide parochial report. First, I'm not sure it's in order to reference the use of a service (The Episcopal Asset Map) when no link or further information is provided with the resolution. Second, it's not a good idea to legislate the parochial report by resolution from sundry committees.
It would be much more effective for the Standing Commission on World Mission, who proposed this resolution, to approach the House of Deputies (HoD) Committee on the State of the Church, the folks who oversee the creation of the parochial report form. They could fit a request like this one in with others. Imagine if this resolution passes, and this question is required, and meanwhile, a different committee proposes a different question also about world mission. We could end up with confusing and even conflicting questions.
Now, that said, getting more Episcopal congregational and diocesan activities onto the asset map is a great idea. The best way to encourage participation, I think, would be for church leaders to encourage this, for ENS to run articles, and for some network (the folks who run the asset map?) to contact dioceses individually. If the goal is to get more programs and ministries onto the asset map, I'm not sure this resolution is an effective way to get this done. And, as I said, it's not a good precedent to have committees and individuals legislating the content of the parochial report apart from the bigger picture that the folks who put the report together can provide.
A132 Task Force to Study Congregational Vitality Indicators. Full text. Likely vote: YES.
This resolution creates a task force "to study indicators of 21st century congregational vitality and how The Episcopal Church can collect data that measures those indicators." I will tell you, I am loath to create more task forces in our sprawling governance complex, but this one has the capacity to provide results that could make a big difference in our church.
I would probably like this resolution more if "vitality" had even a tiny bit of definition, but I suppose the point of it is to develop a definition and attempt to name some metrics and other indicators. Ever since we lost our research staffer at the churchwide level, we've not had anyone or any office studying consistently what's working and what's not. Back in the day, Kirk Hadaway (our churchwide researcher) used to publish reports such as "New FACTS on Episcopal Church Growth and Decline" (PDF here). This work has not been updated since 2015, sadly.
So, yes, let's get some people working on what makes a vital congregation. Perhaps they'll speak with folks from the RenewalWorks team at Forward Movement (my employer), which focuses on spiritual vitality. There are others looking at other aspects of vitality. In this pivotal time, it's really important to understand what helps some congregations become vital, growing, thriving congregations — and what leads to stagnation, change resistance, and decline.
A155 Revising the Parochial Report Finance Page. Full text. Likely vote: YES.
Based on feedback that the financial data page on the parochial report is too complicated and confusing, the folks who oversee the parochial report (the HoD State of the Church committee) propose the creation of a task force composed of diocesan and congregational finance folks to recommend an improved finance page. I'm not sure why the State of the Church committee can't just ask some folks without a resolution, but I'll take their word for it that this resolution is needed. It's been years since I filled out a parochial report; I never found it particularly challenging, but I served in a church with the resources to keep very organized records. The parochial report is our primary means of collecting data on our church, so we need to make it as clear, simple, and effective as possible. It's especially important that the parochial report not be burdensome to under-resourced congregations. This resolution sounds like a good way to do that.
C017 Assessing the Church's Response to COVID-19. Full text. Likely vote: NO.
If this passes, the HoD Committee on the State of the Church is directed "to assess the response of The Episcopal Church to the COVID-19 pandemic in the areas of pastoral care, liturgy, evangelism, Christian formation, stewardship, community engagement, communications, and social justice work." I would be shocked if the State of the Church folks aren't already doing exactly this. Again, micromanaging a committee by resolution just isn't a good idea.
We need to learn what we can from this tumultuous time. Some places have thrived, while others have withered. Will this resolution help us understand this? I don't think so. A better approach is the vitality task force created by A132 (see above)
I also note that this resolution comes from a particular diocese. I would encourage that diocese to lead the way and to study the effects of the COVID-19 pandemic among its congregations. Share the results, and tell us how you collected the data. Other dioceses may want to follow your model.
C059 Proposed Resolution for Provincial Synods/Councils. Full text. Likely vote: NO.
This resolution proposes "That The Episcopal Church strengthen the connection and collaboration between The Episcopal Church and its Provinces and Dioceses by enhancing the mission, ministry, and networking of the Provinces, facilitating the partnership between The Episcopal Church and the Provinces, and supporting the Provinces in fulfilling canonical responsibilities."
There's nothing stopping provinces and dioceses from networking among themselves already. No General Convention action is required to foster collaboration and connection. Moreover, provinces are an antiquated layer of polity that consumes resources without providing substantial benefits. (Yes, I know that some provinces have important ministries, and these could continue among dioceses in regions, even without a thing called provinces.)
D047 Addressing Our Models for Mission and Ministry. Full text. Likely vote: NO.
This resolution again micromanages the Committee on the State of the Church, asking them to look at various structures and systems in our church and the fact that "current ideals of congregations being self-supporting are not sustainable for all, and that funding and ministry deployment decisions are usually made at the congregational and diocesan levels." If passed, the committee would be directed to report to the next General Convention "with recommendations for how the church can address our own church's structural barriers and beliefs in funding ministries that are crucially important for the church's mission and future life, but which have been historically underfunded and underendowed, such as new church ministries in growing immigrant communities, ministries[,] and social justice programs in rural and urban areas, and college chaplaincies."
This gets at the core of a serious problem in the Episcopal Church. We function as a congregationalist church with bishops. In our church, congregations chart their course, and it's nigh impossible to set a strategic or visionary direction from the diocesan or churchwide level. It's hard for me to imagine how to crack this challenge, and I also think we need to do so. So why do I oppose this resolution?
Perhaps I'll change my mind. But I don't see how the State of the Church is the right entity to find a solution. I suspect we need to see one or more dioceses find a new model that works differently from the current model. We'd need a Presiding Bishop who identifies this as a key challenge. Perhaps we'd need to gather in a special convention focused on just this issue. Passing this resolution strikes me as a finger in the dike that will not change the underlying reality. That said, if folks tell me this is the way to begin a solution, I could change my mind. But passing a resolution that's going to be ineffective allows us to believe we've "done something" when maybe it's better to live with the discomfort of an identified and unsolved problem, until we're ready to commit the resources and to do the work of real change.
D080 Building Community to Discern and Call Episcopal Leadership in the Episcopal Church on Navajoland. Full text. Likely vote: YES.
This resolution calls on the General Convention to "establish a process, within its Constitution and Canons, for the Episcopal Church on Navajoland to discern and call its own bishop." Navajoland is an area mission, not a diocese, and so it is governed differently from dioceses. This resolution would grant a measure of self-determination to the people of Navajoland, allowing them to elect their own bishop like any diocese, rather than having a bishop assigned to them by the House of Bishops.
Our track record as church with native or indigenous people is horrific. While this resolution does not repair the past, it might afford a measure more of dignity in the present. I hope this passes resoundingly and that the people of Navajoland can raise up their own leaders to stand ready for the call of the Holy Spirit to become bishop.
D091 Defining Equal Place in the Life of the Church. Full text. Likely vote: NO.
I love the idea behind this resolution, but I cannot support it as written. The resolution affirms the importance of "equal voting representation" for lay people on diocesan and churchwide bodies, and it asks that the lay people appointed (or, presumably, elected) reflect the racial and ethnic diversity of the church. It further asks that we identify barriers to this equal representation and address them.
The laity are the church; every baptized person is a member of the laos. And yet we grant undue power at times to clergy — and to a lesser extent to professional Christians among the laity who work for the church. So I am hugely supportive of moving us toward more consistent and diverse representation from the laity on our church committees and other groups. However, this resolution will change nothing, I fear.
A better approach would be to make a canonical change. Our siblings in the Evangelical Lutheran Church in America have church rules mandating various quotas on their churchwide committees. Until we are truly the Beloved Community, I suspect we need the accountability of canonical requirements. Let's require diocesan and churchwide committees to meet specific quotas for lay representation, for racial and ethnic diversity, and for other diversity markers.
If this gets turned into a canonical change, I'll leap up to vote enthusiastically for this resolution.
Image: Alpha Stock Images – http://alphastockimages.com/ CC BY-SA 3.0