Blue's Clues: Politics and commendations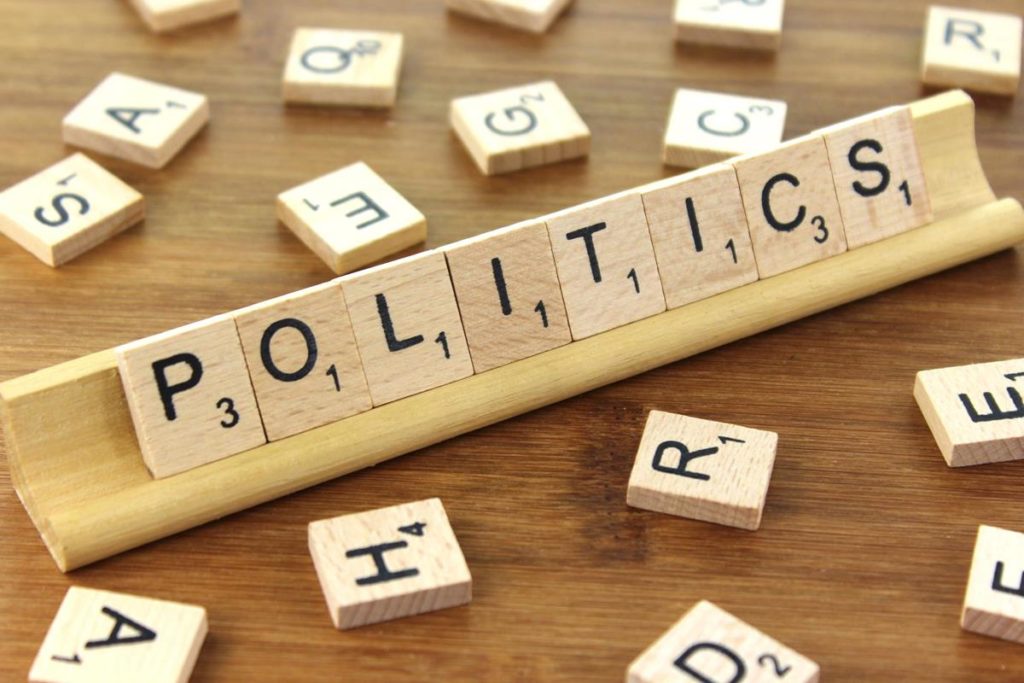 This is the twenty-eighth post in Blue's Clues, a series on the resolutions and reports of the Episcopal Church's General Convention. The index of posts is here, and my index of resolutions and likely votes is here.
We'll look at bunch of resolutions in this post. What do they have in common? They're mostly connected to politics or public policy. At the end, I'm taking a quick look at three resolutions that commend worthy organizations.
Spoiler alert: I'm going to vote no on most of these. As I've repeatedly said, I do not find it helpful for the church to tell governments and other entities what to do. Instead, let's show the world what we are doing about the challenges we face. I mean, if North Korea would only have listened to General Convention, the President of the United States wouldn't have to deal with them any more. See, for example, all the resolutions where we tried to sort out politics on the Korean peninsula (1988-D049, 2009-A031, 2012-A014. 2003-A036 died with adjournment). We'd see a similar picture if we looked at most of what we've said.
I do understand that the Office of Government Relations is able to act after General Convention passes resolutions. However, that's not a sufficient reason to pass resolutions. Our Executive Council can direct OGR to take action. And I'm not even raising the question of whether an international church should maintain a lobbying office in only one of 17 nations.
As I mentioned before, I will vote yes when I believe resolutions have efficacy and are in the scope of General Convention's business. On rare occasions, I am moved to vote yes when these conditions are not met, perhaps when it seems useful to our church for us to have taken a public position on some issue.
So feel free to tell me I'm wrong, below. However, I ask that you take into account my stated criteria for voting, No or Yes.
Here are the resolutions. I will be as brief as possible, because there are so many.
B002: Anti-Corruption. Full text. Likely vote: NO.
This resolution condemns "bribery, collusion, fraud, coercion, and obstruction" and urges "Episcopal clergy, laypeople, and institutions to advocate for transparency in the public, private, and non-profit sectors, recognizing the unique voice religious institutions have in addressing this societal ill, and ensuring transparent finances in all of its institutions." There's more, including an appeal for the "U.S. government to address its role in contributing to domestic and international corruption."
I do not think folks outside or inside the church are going to do much as a result of this resolution. And if we are serious about dealing with coercion, we could begin at home by adding whistle-blower provisions to our canons or by transparently dealing with the known cases of coercion in our own church. Then we might have some moral credibility here.
B003: On the Status of Jerusalem. Full text. Likely vote: NO.
This resolution says we "strongly re-affirm its long-established position calling for the city of Jerusalem to be the shared capital of both the State of Israel and of a future Palestinian state" and goes on to call for Jerusalem to be a place that is safe for Christians, Jews, and Muslims. Finally, it asks that "all dioceses be encouraged to engage earnestly in education, advocacy, and prayer for the renewal of a diplomatic and political process for peace in the region, and for the peace of Jerusalem."
As the explanation notes, we've already said all this in resolutions going back to 1979. Our polity says that once General Convention speaks, its words have effect until they are revoked or changed. We don't need to re-state what we've already stated.
So, while I 100% agree with that this resolution says, I will vote against it.
C001: Reduced Enforcement of Immigration. Full text. Likely vote: NO.
This resolution says that we "support decreased Federal funds for immigration enforcement, detention, deportation, and border militarization (including the border wall)." OK, sure. I do. But I don't see how this resolution has efficacy. And I cannot vote for US-centric resolutions, at least as long as we continue to say we are an international church. In the event that OGR needs direction here, Executive Council can provide it.
C002: Support Legislation for a Clean DREAM Act. Full text. Likely vote: NO.
If passed, we are saying we "support passing legislation for a clean DREAM Act that provides a pathway for education, work, and protected status for young people brought to the U.S. as minors and protects their families from detention and deportation." Same rationale as the previous resolution, nope.
C004: Study the Implications of Expanding Paid Family Leave. Full text. Likely vote: YES.
This is somewhat similar to C019, which I blogged yesterday. I should have included it in that post. Oops.
Anyway, this resolution asks "the Church Pension Group, acting consistently with its fiduciary obligations and with applicable insurance law, to act through appropriate means, including possible provision of an additional benefit through the Denominational Health Plan, to expand the availability of paid family leave for clergy and lay employees."
Of course, CPG already provides this possibility through its long-term and short-term disability, though that won't be robust enough for all cases. The problem is not so much CPG as our willingness as a church to pay for this benefit. What we need here, as I said in my response to C019, is a canon change. But, yes, I'll vote for resolutions which get us taking action to provide family leave for lay and clergy employees.
C008: Advocacy for Creation Care. Full text. Likely vote: NO.
This brief resolution urges "further advancement of the House of Bishop's 2011 commitment, 'to advocate for a fair, ambitious, and binding climate treaty,' by making every effort to fully and completely participate in future meetings of the United Nations Conference of Parties on Climate Change as an active, faithful and engaged voice for all of God's good earth."
I think the Episcopal Church's continued participation in UN Climate Change conferences is assured, even without this resolution. It's also not clear to me who is the "engaged voice" here. The House of Bishops? Another group? While I am concerned about climate change and want to see action, this resolution does not appear to me to be effective.
C013: Against Human Trafficking. Full text. Likely vote: NO.
This resolution is probably out of order as written. It asks the Episcopal Church to endorse the "Code of Conduct for the Protection of Children from Sexual Exploitation in Travel and Tourism." When resolutions incorporate by reference other materials, those other materials must be provided. Usually this is done in the explanation, but the referenced code is not provided. How can we vote to endorse a thing when we don't know what that thing says?
Then there are a bunch of resolves urging the Episcopal Church to favor companies which have signed the Code. I'm glad to know about this, and I would certainly make personal choices in the companies with which I do business along these lines. But General Convention "urging" things has little effect. If it's vital, let's give this teeth by attaching canon changes or other binding requirements.
We should do our part to stop the scourge of human trafficking. I am not convinced this resolution is it, even assuming it is in order.
C014: Suicide Prevention Advocacy and Clergy Training. Full text. Likely vote: YES, if modified.
This resolution asks "That the institutions and diocesan programs that educate Priest and Deacon candidates be requested to offer four hours of suicide prevention education, using evidence-based trainings, for its students, and that dioceses offer similar suicide prevention training for their clergy…"
This makes sense. Sure, it is yet another thing to add to training programs, but this one might literally be a matter of life or death one day. And four hours isn't onerous for anyone. My one request for the legislative committee is to add a line that encourages online training. Lots of local training programs won't be able to pull off high-quality training in this area. So let's allow online training so that it's made as widely available as possible.
C015: Stricter Guidelines for "Lunch Box" Guns. Full text. Likely vote: NO.
If passed, we would "make formal requests to national officials to enact and enforce stricter and more uniform sentencing guidelines, both federally as well as among all states, for individuals who are involved in the manufacturing, possession or use of so-called 'Lunch Box', 'Ghost', 'Replica' Guns and other such firearms which are lacking serial numbers."
Again, I can't vote for US centric resolutions. We must, in the text of the resolution, at least acknowledge the idea that other countries exist. Also, I'm not sure this will have much effect. On the other hand, if we want to do our part, we could canonically require all church properties to be gun-free zones. Gun proliferation in the US (and elsewhere) is a moral and public health disaster. I just don't see that resolutions like this stem the tide.
C017: A Just Peace in the Holy Land. Full text. Likely vote: NO.
This resolution asks that we identify "companies that profit from Israel's occupation of Palestinian lands or whose products or actions support the infrastructure of the occupation" and "direct the Investment Committee to divest from any investments it might have in such companies and urge the Church Pension Group (CPG) to take similar action."
While I appreciate the clarity here and the direct action — calling the church to take action in its investment strategy — I have questions about divestment as a course of action. One could write a book on the topic, but I'll say this for brevity's sake: I believe continued engagement in the Holy Land, which has been the policy of the Episcopal Church, is a better way to work for a just peace than boycotts, divestment, and sanctions (BDS).
It's a super complicated and highly charged topic. I've written about this before, and there are plenty of others with many words. If you are a BDS proponent, I'm not changing your mind today, but I'd love to chat with you in Austin.
C018: Becoming a Sanctuary Church. Full text. Likely vote: NO.
I messed up again in my categorization of resolutions. This one should have been over in my church sundries blog post, because it's quite similar to C009. Over there I covered the reasons why I can't vote yes on this, though I commend those congregations which work with immigrants and especially those who take costly action in defense of the most vulnerable people.
C020: Carbon Tax. Full text. Likely vote: NO.
This resolution says that we "support a national tax on carbon-based fossil fuels based on the Carbon Fee and Dividend proposal of the Citizens' Climate Lobby, which would impose a carbon fee on all fossil fuels and other greenhouse gases at the point where they first enter the economy…"
It probably makes some sense to focus climate change action on the US, since we adversely affect our climate to such a large degree. But in an international church, the resolutions need to at least state the action in our international context. I won't vote yes on resolutions which simply ignore the other 16 nations of our church. In addition, I don't know what it means to "support a tax." Are we calling for our lobbyists to get to work? Are to calling for our members to advocate? Vague sentiments won't do. We need clear action.
C022: Supporting Transgender Access. Full text. Likely vote: YES, if amended.
This resolution does a lot of reaffirming, supporting, and opposing of various US legislative actions related to transgender and gender non-conforming people. I agree with all of it, personally. But I'd ordinarily oppose it on the ground of being US-centric and also have lacking efficacy. However, I do think there's some value in our church taking public stands on the side of transgender and gender non-conforming people in the current climate, in the US and elsewhere.
What I like in the resolution is that it asks "dioceses and parishes to remove barriers to full participation in congregational life by making their gender-specific facilities and activities fully accessible to all, regardless of gender identity and expression." That's clear, though almost everyone will ignore what we've said. At least we've said it.
I'd like to see acknowledgement of our international context, and perhaps more calls for action (perhaps with teeth!) for our church.
C032: Against Human Trafficking. Full text. Likely vote: NO.
This is quite similar to C013, which I blogged about above.
C033: Respecting the Dignity of Immigrants. Full text. Likely vote: NO.
I am concerned about the phrase, "That The Episcopal Church affirm the following propositions regarding immigrants in our country." Who is the "our" in that statement? And which country? There is no "our country" in the Episcopal Church.
After that, there's a lot of affirmation, supporting, and calling. I can't see that it will be effective. And a resolution calling the US to account for failure to welcome immigrants should also acknowledge the global nature of our church.
C034: Ministry to People with Mental Illness and their Families. Full text. Likely vote: NO, but I am open to hearing compelling arguments.
This resolution calls "upon the Episcopal Church, through the offices of the Domestic and Foreign Missionary Society, to form a task force to further the Episcopal Church's commitment to, with and for persons with mental illness and their families as reflected in the General Convention resolution 2015-C020." That resolution, which is quoted in the explanation, said, in part, "That the 78th General Convention of the Episcopal Church calls upon diocese, congregations, schools and other entities of The Episcopal Church to explore and adopt best practices for the vitality and increased capacity of their mission and ministry in the inclusion, support and spiritual care for persons with mental illness and their families."
OK, I just don't think a task force is going to change much. But maybe this is a good idea and we need such a committee. I'd favor people doing great grassroots work and then getting those stories told as a way to change our church for the better.
C035: Due Process For Palestinian Children in Israeli Military Courts. Full text. Likely vote: NO.
This resolution "calls on the State of Israel to guarantee basic due process rights and exercise a prohibition against torture and ill-treatment of detained children…" I do hope children are treated with dignity and respect at all times, in all places. However, I don't see that this resolution will do much to change how children are treated. I also note that this resolution is directed at Israel and the US only. Why not call on action from other governments of nations in the Episcopal Church?
C037: Call to Respond to Opioid Epidemic. Full text. Likely vote: NO.
This is another resolution that deals with a US problem without acknowledging that we are an international church. I do think we can (and should!) pass resolutions that deal just with US policy, but it would be helpful to set the context. This resolution also, somewhat puzzlingly, directs "the Standing Commission on Liturgy and Music to develop additional liturgical resources to address the needs and concerns of those whose lives have been profoundly affected by this epidemic." Really? Are people asking for this? Are our current prayers insufficient?
I do like the bits where it says that "dioceses and parishes be encouraged to: partner with First Responders and others in the medical community to host trainings on how to administer Narcan in the event of an overdose…" OK, but maybe another idea is to ask churches to keep Narcan on hand? Or to provide a fund for this purposes?
The opioid epidemic is awful. My home town of Cincinnati has been horribly impacted. But I don't see life on the streets of Cincinnati changing because of this resolution.
C038: Safeguard the Rights of Palestinian Children. Full text. Likely vote: NO.
I do like this resolution better than C035, if we are going to pass a resolution about the safety of children in Israel/Palestine. This one "upon the Office of Government Relations to request assurances from Israeli Prime Minister Benjamin Netanyahu and Palestinian Authority President Mahmoud Abbas that their governments have policies in place to accord all people under the age of 18 living within their jurisdictions the full range of rights and protections called for under international agreements to which their governments have subscribed…"
This one is clearer and more reasonable in what it asks. It's still US-centric on the asking side, but it at least calls upon both Israel and Palestine to take action. (I am not suggesting there is a moral equivalence between these two nations on this topic.) That said, I don't think this resolution will actually change anything on the ground.
D001: Haitian Temporary Protective Status. Full text. Likely vote: NO.
If passed this "recognizes that a six-month extension will not allow Haitian Temporary Protective Status (TPS) recipients living in the United States time to attain travel documents and make other necessary arrangements for their ultimate departure from the United States, and will also not provide the Haitian government with the time it needs to prepare for the future repatriation of all current TPS recipients" and "requests that the Administration hereby extends the TPS designation for Haitians for another 18 months."
Here's a good an example as any. Instead of taking up time in legislative debate, what if we passed out stamps and paper and used the "debate time" to write letters to politicians. That would, I think, have more effect than a vague request on an important topic.
D003: Addressing the issue of Voter Suppression. Full text. Likely vote: NO.
This resolution "directs and encourages the adoption, on a state-by-state basis, of the following package of reforms that would expand voter registration, increase voter eligibility, and make voting processes more accessible by: implementing automatic voter registration…"
Who are we to direct states? How exactly are the states to be "directed"? And why are we only thinking about the US, when there are 17 nations in our church?
D004: Addressing Mass Incarceration. Full text. Likely vote: NO.
By my count, in the last few years, we've passed at least twelve resolutions on incarceration (focused usually on the US). Last convention, we passed 2015-A183 which called for a study of prison conditions in the nations of the Episcopal Church. Yay, international view! You can read the fruits of our 2015 legislative work in the form of a report on prison conditions in this Convention's Blue Book.
Mass incarceration is a sinful stain on the US, and other nations also have moral crises with respect to incarceration rates or prison conditions. I don't see how passing resolutions gets to it, unless we require churches to do prison ministry or to offer hospitality to released prisoners. Or maybe we create policy that encourages people to hire those who have been released from prison. There are a lot of things we could do, but a resolution urging Congress and state legislatures to do stuff seems like it's low on the list of effective actions.
D006: Just Transition: Automation and New Technology. Full text. Likely vote: NO.
If passed, we would "recognize the profound economic opportunities and threats that new technologies pose for people and societies around the world, and urge a balanced policy approach to adoption and regulation of new technologies in order to encourage investment in opportunities and growth while also preparing and investing in people so that society as a whole, including workers and local communities, are ready for the economic transition."
I appreciate the international perspective here, and I think the issue that this resolution addresses is significant. Technology brings advances — and often costs — that we need to think about, whether we are acting as consumers, or moral leaders, or business owners, or whatever.
That said, this resolution does a lot of recognizing and supporting. There's little in the way of concrete steps to be taken, either at the churchwide level or by individuals. Thus, I cannot vote for something which I fear will do little.
D007: Disaster Resilience Policy. Full text. Likely vote: NO.
This resolution commends "the efforts of Episcopalians to support their families and neighbors in times of disaster, both individually and collectively, especially the leadership of Episcopal Relief & Development in coordinating immediate response and supporting long-term recovery…" It goes on to do some more commending, and then it urges the US government to do a better job with disaster prevention and recovery. No mention is made of other governments.
My favorite part is where it urges "all Episcopalians to prepare and plan how they will respond to disasters, how their parishes and dioceses can serve, and how to best partner with Episcopal Relief & Development to respond to local, regional, and national disasters as necessary, including using the Episcopal Asset Map and other tools to facilitate local partnerships between Episcopal Relief & Development and local dioceses and congregations."
I don't think urging and commending does much once we cast our vote. Episcopal Relief & Development does amazing work, and they'll keep doing it no matter how we vote on this.
If there are very specific things Episcopalians around the world can do to prepare for or respond to disasters, I would hope the committee would edit this resolution to incorporate them. As is, this will not change much in the world.
D008: Practicing Responsible Investing. Full text. Likely vote: NO, because there is a better option.
This does a lot of commending, affirming, and recommending around issues of ethical or socially responsible investing. It's an important topic. Long-time readers will know I'm no fan of task forces, but this issue merits one. That way, we can dive in and come up with an investing policy that makes sense for our church and all its institutions. The House of Deputies Committee has written A061, which creates a task force to do all this. You can read the resolution (A061), their report, or my blog about it.
So I'd like to see us approve A061 instead of resolutions like this one.
Commending Resolutions
This is the awkward part where I appear to go on record as being opposed to widows and orphans. That would be a very bad move on my part, given God's views on the subject. But that's not quite what is happening. There are three resolutions to be dealt with together.
C010: Anniversary of The Corporation for the Relief of Widows and Children of Clergy. Full text. Likely vote: NO.
C011: The Widows Corporation Anniversary. Full text. Likely vote: NO.
C016: The Widows Corporation Anniversary. Full text. Likely vote: NO.
These three resolutions extend "congratulations to The Corporation for the Relief of the Widows and Children of Clergy in the Communion of the Church of England in America and its 21 successors, now commonly known as The Widows Corporations of New Jersey, New York, and Pennsylvania, upon the 250th Anniversary of its founding in 1769, as well as to those similar Corporations that were established subsequently…"
I know that these organizations have done exemplary work. But I don't vote yes on resolutions which merely commend organizations, people, or things. It's not a good use of 1,000 deputies' and bishops' time. Instead, let's get our presiding offers to send lovely and heartfelt letters.
One at a time, commendation seems noble. Multiply it by 20 or 30 different topics and then multiply that by 1,000 voting members, and the opportunity cost exceeds any possible benefit.
So, send a note to your nearest widows' corporation. Thank them for their work.
Image by Nick Youngson CC BY-SA 3.0 Alpha Stock Images.