Blue's Clues: Church sundries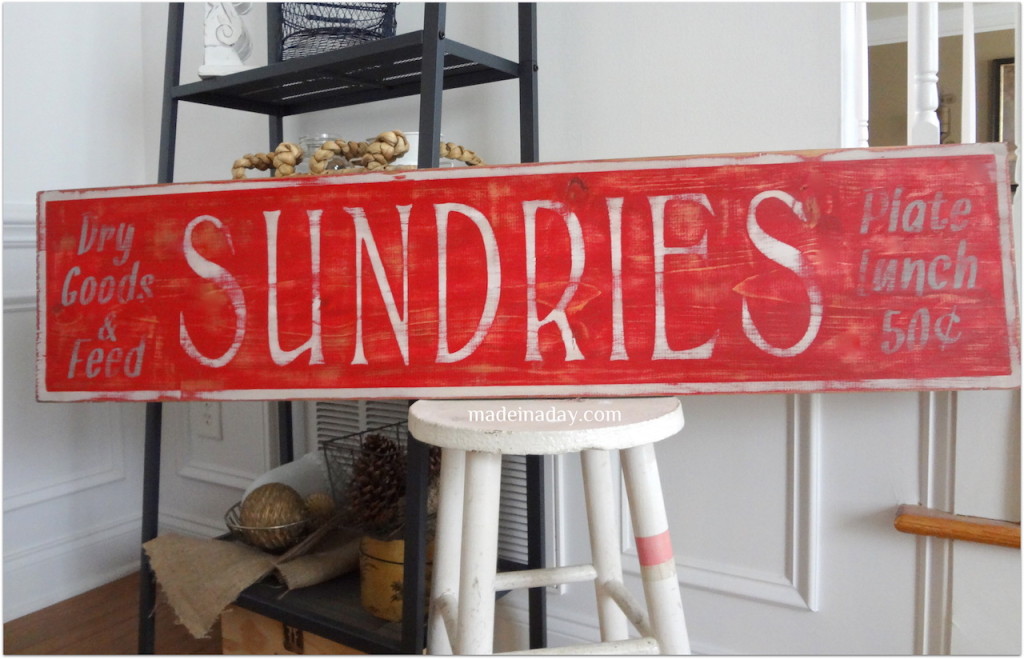 This is the twenty-seventh post in Blue's Clues, a series on the resolutions and reports of the Episcopal Church's General Convention. The index of posts is here, and my index of resolutions and likely votes is here.
With this post, we get past the Blue Book, the set of official reports and 173 resolutions from committees, commissions, agencies, and boards. As of today, there are 49 more resolutions, beyond the Blue Book, touching on various topics. These additional resolutions come from bishops, dioceses, provinces, and deputies. (There's also one straggler resolution from executive council; we'll deal with that here too.)
I won't keep up with the coming flood of resolutions, because as General Convention gets closer, there will be more at the last minute. There simply won't be time for me to blog them. But I've decided to try to get most of them. In the next three posts, I'm going to blast through 49 resolutions. Today, we'll look at church sundries: resolutions about polity, committees, policy, and so forth. Next, I'll look at a bunch of resolutions on matters political. Finally, there are a few resolutions about liturgy. These are somewhat arbitrary divisions.
Without delay, let's look at some resolutions.
A174: Create Advisory Committee on Ecumenical and Interreligious Relations. Full text. Likely  vote: NO.
This resolution would create an "Advisory Committee on Ecumenical and Interreligious Relations to be appointed by the Presiding Officers." Over in the report of the Standing Commission on Structure, Governance, Constitution, and Canons, they looked at almost this exact same issue, as I blogged earlier. The SCSGCC was asked to consider writing a canon to restore a standing commission on ecumenical and interreligious relations. They concluded that the task-focused committees, such as the one monitoring Methodist-Episcopal dialogue, were sufficient. I think that's right. We don't need more committees when our existing groups have the job in hand.
B001: Set Rates for Funding Church Budget. Full text. Likely vote: YES, if amended and vetted carefully.
At present dioceses are asked to pay 15% of their income to the churchwide budget. Starting in 2019, that's to be a mostly mandatory assessment. (It's more complicated than the last two sentences, but I think this is close enough for our purpose here.) The point is that it's a flat amount, regardless of diocesan size.
This resolution changes the assessment to a progressive percentage, so that dioceses which spend small amounts would be asked only for a little, while dioceses which spend a lot would have a higher percentage. The proposed scale goes from 2.5% to 20%. Also, it's based on diocesan spending per congregation. Generally I'm favorably disposed to the idea. We shouldn't ask Haiti to pay the same percentage that New York pays.
One might have concerns about whether the numbers would be manipulated? Does this give counter-incentives to closing churches? After all, if I close a church, my per-congregation number goes up, and that could kick me into a higher bracket. That probably wouldn't happen. But someone has to think through the potentially unintended consequences of a new system. What is gained in this change? What is lost?
I think the top bracket shouldn't be 20%. That's a huge percentage to send off to the churchwide budget. Maybe the top bracket is 15% or even 17% or 18% (which was everybody's number a few years ago). The explanation says that this plan would yield a modest increase in income. What if we, instead, lowered the percentage on some of our less well resources dioceses, and our income went down? As our church shrinks, it doesn't make sense to sustain structures like we've had at a much larger size.
There's a lot to think through here. The idea is attractive. If the math works — and the percentages are tweaked a bit — I could gladly vote for this.
In case you're wondering, this resolution comes from the bishop of Georgia. While the request for 2018 is 15%, their plan as of the most recent report was to pay 12.8%. If this plan passed, if I did the math right, their assessment would drop to 12.5%.
C005: Appoint Task Force to Study Implementation of Canon III.1. Full text. Likely vote: NO.
Canon III.1 is perhaps my second-favorite canon. It reads:
Sec. 1. Each Diocese shall make provision for the affirmation and development of the ministry of all baptized persons, including: (a) Assistance in understanding that all baptized persons are called to minister in Christ's name, to identify their gifts with the help of the Church and to serve Christ's mission at all times and in all places. (b) Assistance in understanding that all baptized persons are called to sustain their ministries through commitment to life-long Christian formation…
This resolution would create a task force that would present "recommendations for the implementation of Canon III.1 in all parishes, dioceses, provinces, and the wider church, focusing on full engagement of all the Baptized in their ministries beyond Sunday in their daily life, work, and leisure."
This is a real challenge. Commissions on Ministry, who ought to be doing this, usually spend all their time, energy, and resources being gatekeepers on the ordination process. We don't really do a good job, as a church, at nurturing a sense of vocation among our laity. I'm passionate about this, which is one reason I love the work I get to do at Forward Movement. But how do we get Canon III.1 to have effect?
Here's the thing. Creating a task force won't, in my view, do much to change the reality on the ground. Instead, a better plan would be for a group of people in a diocese or a congregation to find a way to do this really well. Create an example. Be the change you want to see and all that. Then tell the story of what has worked. Top-down studies and reports won't do much. Grassroots stories of transformation will lead to change in our church.
C006: Guidelines for Inclusion of Transgender Youth in our Churches, Schools, and Camps. Full text. Likely vote: YES.
At first glance, this seems a bit redundant to A048, which I blogged about earlier. That resolution creates training materials based on Model Policies for the Protection of Children and Youth, which cover some issues especially relevant to transgender people. But it also makes sense to have clear guidelines to inform creation of policies and procedures to ensure that our church is a safe place for all.
C009: Becoming A Sanctuary Church. Full text. Likely vote: NO.
This resolution does a lot of reaffirming, urging, and recommending about how we as a church should respond to the real needs of immigrants, especially undocumented immigrants. Of course, we should do this. I don't see how that would be a question. But this resolution does little more than allow us to feel like we've taken a stand, all without any real cost.
Part of my beef here is with the title. It reminds me of a church I know which proudly proclaimed itself a sanctuary church. Once lawyers arrived to train staff on how to respond to search warrants and possible arrests, in the event they sheltered undocumented immigrants, their enthusiasm waned. I do understand. The possibility of arrest is scary. But we want the limelight of saying things like "we are a sanctuary church" without the cost that comes with it. It also reminds me of an urban church I visited with a large "We Are A Sanctuary Church — All Are Welcome Here" sign out front. The doors were all locked.
I hope we will truly offer sanctuary to all who seek it. But let's not say we're doing a thing unless we're going to do the thing.
C019: Church-Wide Paid Family Leave Policy. Full text. Likely vote: YES, if amended.
I'm not sure why we don't have this figured out yet. It's a case study in the ineffectiveness of General Convention to get things done, perhaps. In 2000-C042, convention urged dioceses to establish family leave policies for clergy. Resolution 2006-D065 asked Church Pension Group to study of pension waiver for clergy who take time off. By 2009-A166, we finally remembered that lay employees are a thing, and that resolution urged dioceses and congregations to provide clergy and lay employees with equal access to parental leave. In 2015-D030, we got totes serious and strongly urged church organizations to provide parental leave.
It's time to stop dithering and get it done. What we need is not more urging — even strong urging — but rather canonical requirements. That's why we have parity with lay and clergy health insurance. That's why lay and clergy pensions (though not at parity levels, alas) exist. So let's write canons to require parental leave. It's the right thing to do.
The resolution needs to be amended. Instead of just asking a task force "to research and create a proposal for a church-wide paid family leave policy," let's tell them to write canonical changes to get this done. Let's make sure at least one chancellor or canon lawyer is on the task force. No more delays. Lay and clergy employees should have generous parental leave.
C021: Climate Change and additional support for EC Committee on Corporate Social Responsibility. Full text. Likely vote: YES.
This resolution calls "upon the Executive Council and its Committee on Corporate Social Responsibility (CCSR), in conjunction with the Church Pension Fund, to identify 10 companies significantly impacting the environment, and be either the primary filer or co-filer for shareholder resolutions creating a designated climate scientist position on their boards of directors."
I think we need to consider whether or not it makes sense to divest from certain kinds of industries. But surely we can all get behind some shareholder activism if we're holding stocks where we can make a difference. There's no downside here, only upside. This is a good example of ways the church can wield its influence to force conversation in the public square.
C023: Medical Trust Provider Option. Full text. Likely vote: YES, if amended.
If passed, this "requests that the Church Pension Group make available at least two health insurance providers in each diocese" and further that "in any diocese or area in which only one health insurance provider is available under the Church Pension Group Denominational Health Plan, and in which the availability of only one provider would have a material negative impact on the diocese's employees, congregations, new recruitment, or overall well-being, that diocese will be permitted to seek other insurance options outside of the Denominational Health Plan."
This makes sense to me, based on what I know. I'll be the first to say that my knowledge of health insurance and provider options is less than basic. So please correct me if I'm wrong here, dear reader.
If CPG can't provide two (competitive) options, it makes sense to allow a diocese to look for other options. However, and this is a big however, we need to specify that the outside option should have similar benefits to the church-provided plans. It will do no one any good if dioceses cheap out and pick plans that require clergy and lay employees to receive routine medical care in emergency rooms, for example. But I think the idea of asking for two options, and providing an exit if that can't be done creates flexibility — and keeps the Medical Trust on its toes.
C025: Amend Canons I.9.1, II.3.6(d) and III.5.1(b). Full text. Likely vote: YES.
We started calling our European outpost the Convocation of Episcopal Churches in Europe, not "American Churches in Europe" some years ago. A few places in our canons need to be cleaned up to match our current terminology. This does pretty much the same thing as A096, which came out of the Standing Commission on Structure, Governance, Constitution, and Canons, as I blogged before. I'm saying YES here, but either this one or that one will do just fine.
C026: Amend Canon I.20.1 – Building Full communion with Church of Sweden. Full text. Likely vote: YES, but it might need a referral.
This basically says, "we've been acting like full communion partners of the Church of Sweden for a long time, so let's make it real." If passed, this just adds the Church of Sweden to our canonical list of full communion partners. I'm no expert on ecumenical relations, so I don't know if it really is as easy as this resolution makes it sound. If it's more complicated than the resolution writers think, by all means let's refer this to a task force. Seems like healing division in the church is always a good thing.
C029: Clergy Compensation by Race. Full text. Likely vote: YES.
There are a few resolutions floating around that address inequity or discrimination in clergy compensation. This one "directs Church Pension Group to develop a strategy for collecting, compiling, and reporting clergy compensation data by race" and tells them to present their plan to Executive Council for approval in a few months. For the sake of discussion, let's assume it's appropriate for General Convention to direct CPG this way (is it? I dunno). The timeline is quick. Whether this is feasible can get hashed out in committee. What I like about this is that it requests a very specific snapshot of data for a report that CPG typically offers, a churchwide clergy compensation report. At the moment, they tell us that we have a gender pay gap (which is sinful and outrageous), and I suspect this resolution would result in the reporting of a race pay gap (also sinful and outrageous).
One way to help us get our house in order is to understand where we are falling short. Whether it's this resolution or another like it, I hope we'll take an honest and sober look at our systemic racism in compensation.
C036: Create Task Force to Implement Title III, Canon 1. Full text. Likely vote: NO.
This resolution is almost identical to C005, which I blogged above. As I said there, I think the best way to raise up ministry of all baptized persons is to show success stories, not publish studies.
C039: Amend Parochial Report. Full text. Likely vote: NO.
If passed, the parochial report would be amended "to include data on the annual consumption and costs of electricity, oil, and gas of all church properties." It's quite likely that the State of the Church committee will be updating the whole parochial report, so I suppose if they think this is a good idea, they can make this happen. But I think this is a well-intentioned but flawed idea.
In the explanation, the writers say, "The availability of such data will enable individual churches, deaneries, dioceses, and Provinces to aggregate their energy consumption and take their demand to the marketplace. The Episcopal Church then can become partners rather than just consumers in energy generation and infrastructure."
OK, so that's a worthy goal, but the parochial report is not the place to effect a new program like this. Someone can organize an energy co-op or similar system and aggregate people who want to opt in. Forcing churches to gather more data for a reporting process that people already complain is onerous is not likely to yield good data.
C040: Amend Canon III.4.1(a). Full text. Likely vote: NO.
This resolution removes "Eucharistic Minister" from the list of licensed ministries in the canons. At the moment, the list of ministries for which a lay person must receive a license from a bishop includes, "Pastoral Leader, Worship Leader, Preacher, Eucharistic Minister, Eucharistic Visitor, Evangelist, or Catechist." The explanation gives a reason for the proposed removal:
This would not eliminate the ability of lay persons to assist in the administration of the sacrament, but will make it a local license. Thus, the Bishop would no longer be the person issuing licenses for Eucharistic Minister, saving much unnecessary paperwork.
My experience in parish ministry was that lay people took this particular ministry very seriously in part because they had to apply for, and receive, a license to do it. I'm not sure how onerous it is for diocesan offices to complete certificates or licenses (which could be done electronically), but I think the minimal effort is worth it for a ministry which literally touches on our sacramental identity as Eucharistic communities. Now is a time to increase our engagement with common prayer, not decrease it.
D002: Funding the Work of The Beloved Community. Full text. Likely vote: YES, if amended.
If passed, this asks the budget committee for "a budget allocation of $1.0 million for the triennium for the implementation of this additional work of organizing our efforts to respond to racial injustice and grow a community of reconcilers, justice makers and healers for the implementation of this resolution" and this money is "to make grants to agencies and dioceses of The Episcopal Church for the establishment of such programmatic activities aimed at addressing the issue of Racial Reconciliation…"
We didn't manage to spend all our allocated money on racial reconciliation in the last triennium. Perhaps one way to use churchwide resources — and a way that has worked very well in the church planting community — is to make grants, and then tell success stories. So in addition to creating churchwide programs from scratch, some of our resources can be used to fund innovative, transformational work.
If we give away a million dollars to dioceses and agencies working on racial reconciliation, we'll learn a great deal about what works. This just needs to be amended to clarify who makes the grants (committee of executive council? church center staff?) and to whom the recipients report. We need to make sure that every single grantee publicly shares how their project has worked or not worked. Maybe it's an ENS article. Maybe it's a blog. Maybe it's a series of videos. But something.
Disclosure: I serve at Forward Movement, an agency of the Episcopal Church.
D005 Gather Racial/Ethnic Statistics About Episcopal Elections and Clergy Compensation. Full text. Likely vote: NO, because there are better resolutions on this subject.
This is another resolution to gather data on clergy compensation and, in this case, demographics on episcopal election processes. As I've said before, we need to gather the data on clergy compensation by race (in addition to gender, as we do today). And we need to gather data on episcopal elections. I love the idea behind this resolution, but there are better ones floating around, which are the ones likely to make it out of committee.
Stay tuned for the next batch. Blue has a lot of political resolutions to sniff out!