Blue's Clues: Miscellaneous Boards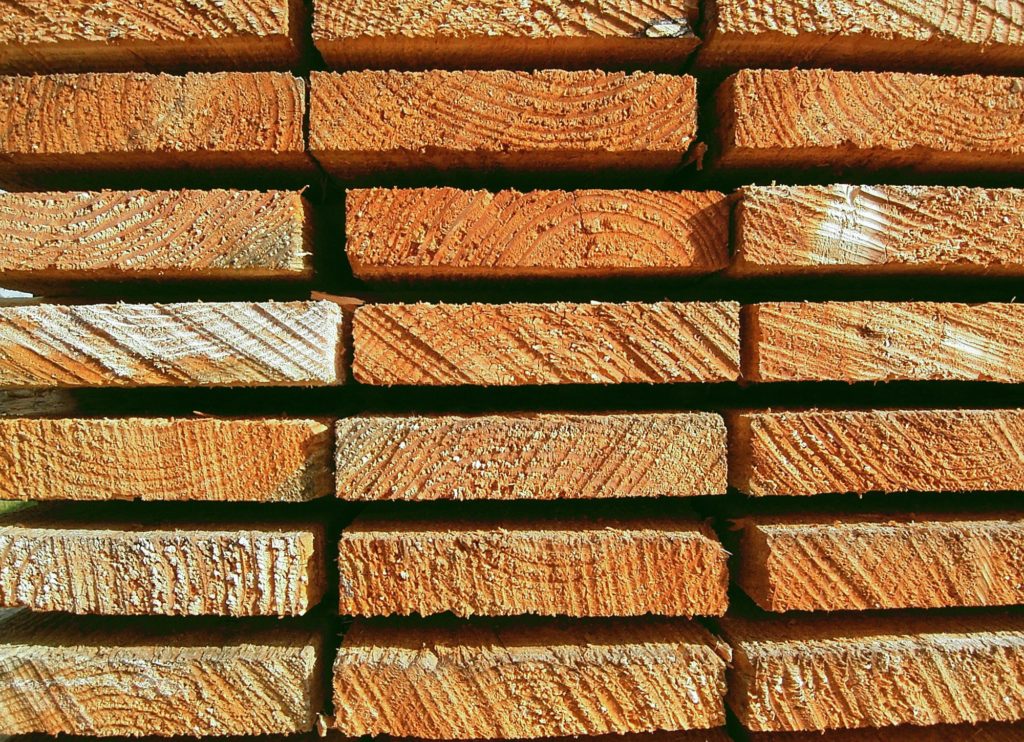 This is the twentieth post in Blue's Clues, a series on the resolutions and reports of the Episcopal Church's General Convention. The index of posts is here, and my index of resolutions and likely votes is here.
If you hang around General Convention types very long, you'll hear folks talking about CCABs. These are Commissions, Committees, Agencies, and Boards. Or maybe they're Committees, Commissions, Agencies, and Boards. It just depends on which official documents and websites you happen to glance at. Anyway, CCAB is a fancy acronym for Episco-committees. Every CCAB has to gets to submit a report to the Blue Book. So that means Blue is going to be looking for clues in a bunch of reports today.
Committees and commissions are different, maybe? There are churchwide (sometimes standing) committees and standing commissions. We got rid of most of our standing commissions in 2015, and this was the right choice. Primarily what they did was write General Convention resolutions to give themselves things to do. These days, we have just two standing commissions, and a few sundry committees. Your intrepid blogger has already covered the joint committees, and he's saving the standing commissions for last.
This brings us to agencies and boards. I know that Forward Movement is an agency, and I know we're not the only one. There are also boards. It's not always clear to me who is a board and who is an agency. So I'm lumping them all together here, plus one polity outlier, a group. There's also a completely uncategorized entity charged to report on a particular topic. (So maybe we should be talking about CCABGUEs?)
Of all these boards (since agencies all have governing boards, for this blog post, I'm calling everyone a board), only one board wrote one resolution. I'll do that one last (not going to tell you who; you have to read to the end).
Board for Transition Ministry
The board oversees the work of the Office of Transition Ministry at the Episcopal HQ, and they are supposed to study various bits related to clergy deployment and transition. As far as I know, this is the only program office at 815 that has its own board. I've heard various theories about why this board exists. It seems confusing, at best, to be "overseeing" a staffer who also has a boss at work. Somewhere I read that you can't serve two masters.
Now, that said, I have no beef whatsoever with this board or these people. This is just me musing why this one exists, and not more of them.
Their report provides helpful updates on their work, which touches on some of the key issues in clergy vocation, recruitment, deployment, and transition, to say nothing of critical issues related to our lack of clergy diversity. The report says they've updated a toolkit for clergy searches, though I couldn't find it on a quick search.
Again, with no criticism of this board, I think this might be a committee we could dispense with. We have staff people to address these well-known challenges, and the staff can (and I hope would) call on outside experts as needed in doing their work. At present, it seems that we're asking volunteers to do work on a board that, if the work is important, could be done by staff or consultants.
Board of Episcopal Relief and Development
If I'm putting my money down on "most effective Episcopal organizations," it could very well go onto Episcopal Relief & Development. They are awesome people doing awesome work. You should read their report to learn more, if you don't know about Episcopal Relief & Development. The report is mostly about who they are, and less about what particular things they've done these last three years. Either way, it's inspiring stuff.
Disclosure: Forward Movement, my employer, has a business relationship with Episcopal Relief & Development. We do some contract work with them, and as of April 3, we are their fulfillment partner. So if you're ordering Episcopal Relief & Development stuff, you contact us or visit our website. I'm grateful for this relationship!
Board of the Archives of The Episcopal Church
The archives of the Episcopal Church, located in Austin, TX (hey, go visit during General Convention!) collects not only vital paper records, but digital records too. Having a central place to keep records ensures that they are stored correctly and that they're available to researchers and others who require access. These folks do good work, and you can look up all manner of church stuff on their fantastic website of Episco-wonkery. The board of the archives has been working on building projects, financial sustainability, and keeping up with the deluge of new kinds of information to store. Even if you're not normally a librarian fanperson, I think you'll enjoy their fascinating report, which includes a report from the Canonical Archivist. Someone, pleeeez tell me this position comes with a special hat for ceremonial occasions.
Here's an example of what they're up to: "From 2015 to 2017, the Archives acquired approximately two hundred and eighty (280) cubic feet of paper records and 27.72 TB of digital data. Formal accessioning of incoming records is approximately 5.75 years in arrears due to a shortage of staff for processing." That is a LOT of stuff. And we have underfunded them, so they haven't had staff to keep up. Frankly, what they've been able to do with the limited resources we've sent their way is nothing short of extraordinary. I do hope we'll adequately fund — either out of the budget or via our development office — our archives. To paraphrase George Santayana, "Those who do not fund their archives (which means they discard their history into the rubbish bin of…history) are doomed to repeat stupid mistakes in a colossally senseless waste, so pony up."
Board of Trustees of the Church Pension Fund
If you're only going to read one board report, it should be this one (and I say that, having drafted the Forward Movement report!). The Church Pension Fund (CPF) is one of the most important organizations in the life of the Episcopal Church, both because of their considerable financial resources, but even more-so because of what they offer the church. For those who don't know, CPF also oversees a bunch of affiliated companies that do publishing, insurance, clergy wellness, and more. That's all Church Pension Group (CPG). If you haven't visited their website in a while, check it out. Holy cow, they do lots of amazing work to support our clergy and lay employees in the church.
CPG is misunderstood too often. People get angry at CPG if they don't like how our denominational health plan is set up. Or people complain (with good cause, in my view) about the disparity between lay and clergy pensions, and they mistakenly cast the blame on CPG. And so on. But here's the thing. On most of this stuff, CPG does what General Convention said. If, for example, we wanted lay and clergy pension parity, all it takes is for General Convention to order it — and for a willingness to increase our expense on the lay side or cut our benefits on the clergy side (or both).
At this convention, there are some interesting conversations happening about CPG. If you've been paying attention, you'll have caught wind of them. People are beginning to question CPF's investment policies, especially with regard to socially responsible investing (or whatever term you want to use). There are indeed questions about health and pension plans. And there are larger questions about the extent to which CPG/CPF is independent of General Convention in its actions.
I won't try to summarize what's in this report. CPF lays out its thinking on a variety of issues, and you should read it carefully. For what it's worth, I think CPF does a fantastic job with its mandate, and my qualms are usually with the mandate when I do have qualms. I would like to see more socially responsible investing from CPF, but I also hear what they're saying when they make the case about why they shouldn't do that.
In a couple of the other reports and resolutions elsewhere, when CPF is addressed, I'll have more to say. But here I simply urge you to read this important report from an important organization. The report details some of the challenges that our church faces with part-time and bivocational clergy and other issues. The report also contains accounts of how CPF has responded to various requests from General Convention. Mostly, it's important to gather facts before we get too cranky about CPF/CPG. People tend to have strong feelings about CPG, and those feelings are not always backed up by the reality at hand.
Disciplinary Board for Bishops
This group is involved in clergy discipline proceedings when charges are filed against bishops. In the last triennium, there were publicly known cases dealing with the bishops of Haiti and Los Angeles. Google is your friend if you want to read more. There's not much here, in the report, other than a roster of members and mention of the two cases they handled.
Forward Movement
This is the report from my employer (consider that your disclosure), and I drafted it for our board approval. The report lays out some of the work done by Forward Movement, and I hope you'll read it. You can visit the Forward Movement website to learn more. At the conclusion of the report is an invitation to pray for the work of Forward Movement using a collect that was written not long after its founding in the 1930s.
O God, we ask your guidance and blessing for the Forward Movement of your church. Use it, we pray, to open our eyes to your glory and to the opportunities that lie before the church to reach people everywhere with the good news of Christ. Grant that the leaders of Forward Movement may be both wise and daring disciples, and stir up in us the will to share joyfully in this work with our prayers and gifts. Let not our purpose grow slack, that the nations of this world may become one holy people under the kingship of God and of our Lord Jesus Christ. This we ask in Jesus' name. Amen.
General Board of Examining Chaplains
This group primarily oversees the General Ordination Exam, which is usually taken by persons seeking ordination as priests. They write the questions for the exam and ensure that the essays are read and graded fairly. As an aside, some people don't like the GOE, thinking it's outdated or something. As I wrote in a 2011 blog post, I disagree, and I hope we keep the exam around. Back in 2014, I wrote a (slightly snarky) "modern" set of GOE questions for today's church.
There are plenty of reasons to read the report, which offers a glimpse into what this board does each year. My personal favorite section (proving my church geek street cred beyond the shadow of a doubt) is the chart showing what percentage of people received a "proficient" grade in the canonical areas over the last couple of years. Not surprisingly, people in M.Div. programs do better than people in local training programs.
What really surprised me were the very poor showings on the ethics question in 2017. As the report says, "The GBEC and its testing consultant consider a 75 to 80 percent proficiency rate an indication of a good GOE. The actual overall average proficiency rate is 83 percent for 2016 and 78 percent for 2017." However, that pesky 2017 ethics question only had a 52% proficiency. There's no explanation for why this was so. I do hope the poor showing (which seems to indicate a poorly written question or a poor scoring rubric) was communicated to test-takers and their Commissions on Ministry! And I hope that whatever lesson needed to be learned was absorbed by the board. Again, none of this is in the report. Also, the board had a high turnover. I hope this is noticed. That usually means…something.
Investigation of Prison Conditions
This uncategorized entity (ZOMG! It's not a committee! It's not a commission! It's not an agency! It's not a board! It's not even a group!) was charged to report in a serious topic, prison conditions in the US and other countries. Created by resolution 2015-D062, this…set of people…were fulfilling General Convention's "call on the Bishop for the Armed Forces and Federal Ministries and the Office of Government Relations to investigate conditions of prisoners, parolees and probationers in the criminal justice systems of the countries which are represented in The Episcopal Church and develop a report outlining areas for advocacy and reform to the 79th General Convention."
Now, prisons are awful places at best, and conditions in many places in the US and elsewhere are inhumane. Mass incarceration in the US, and the systemic racism that goes with it are sins of which America must repent. Outside the US prison conditions are much worse in some other countries, as detailed in the report. It's painful but necessary reading. For those who know little about mass incarceration, prisons, the racist aspect of incarceration, and prison conditions, the report offers a well-written summary.
What's less clear is why this work made sense for General Convention to undertake. There are other sources to get much of this information. In the report, there is no Christian (or even vaguely religious) perspective, so it's not that we are receiving a theological framework for framing a response.
I wish, if we are going to study and make engagement recommendations on public issues like this, that we'd have the perspective of followers of Jesus Christ. Where is the encouragement to embark on prison ministry? Where are the stories of transformation as people inside prisons engage the Gospel? Where are the theological teachings on why incarceration is often a terrible solution? Where is the call to proclaim God's kingdom?
On a related note, we at Forward Movement have an active and growing prison ministry. We offer over 100,000 free pieces of literature each year to prisoners in the US and other nations. We correspond regularly with inmates. If your congregation has a prison ministry and you'd like free materials, let us know. I mention this, because some of the letters I receive from inmates offer a kind of transformational encounter that comes only from a Matthew 25 kind of ministry.
Bottom line, the folks who wrote the report did a thorough and professional job. I'm not sure I think commissioning the study made sense, but we certainly have a carefully written paper as a result. I do wish, whether we are asking for studies of policy issues or framing engagement or writing responses, that we would do all our work first and foremost as disciples of Jesus Christ. If we're not doing that, it's not work that the church should be doing.
C019 Officers Group Charged with Response to Racial Injustice
This group was convened as a result of resolution 2015-C019, which called for "the Presiding Bishop, President of the House of Deputies, Vice President of the House of Bishops, and Vice President of the House of Deputies be charged to lead, direct, and be present to assure and account for the Church's work of racial justice and reconciliation." This was part of a larger resolution that was offered partly "in the wake of the brutal, overtly racist murders of nine of our Christian brothers and sisters of Emanuel African Methodist Episcopal Church on June 17, 2015."
I'm grateful for this resolution from General Convention, because our world, our nation (that is, the USA), and our church are profoundly racist in disturbing and sinful ways. We need to repent, and a first step toward repentance is acknowledging our need of repentance and charting a path forward.
The group sought to develop
Vehicles for sharing stories, developing relationships, and listening to the Other
Age-appropriate formation and education opportunities for dismantling racism
A summary of the Church's current ministries and gifts for racial justice and reconciliation
A census or audit to gain a clearer understanding of the Church's demographic make-up and its historic and current participation in systems of racial injustice
Gathering for listening with the wider Church, our neighbors and eventually including partners in the Global South
Eventually, the group developed a plan to spend the $2 million budget allocation given for this work by the last General Convention. One of the centerpieces of this work is the "Becoming Beloved Community Where You Are" program. This Beloved Community work is impressive, and it offers congregations and individuals a much-needed resource. Please check it out, and consider using it in your ministry context.
The report details other work and programs, and it's worth noting all that has been done, many of which are organized along four themes connected with the Beloved Community program, "TELLING the Truth about Our Churches and Race, PROCLAIMING the dream of Beloved Community, PRACTICING the way of love in the pattern of Jesus; and REPAIRING the breach in society and institutions."
What is unfortunate is that of the two million dollars dedicated to anti-racism and racial reconciliation work by General Convention, only about a million got spent. The need for these materials and this work is urgent, so I'm not sure why we couldn't complete more, given the high priority and high resource allocations.
For example, we really need excellent formation materials, as called for in 2015-D040, which sought "to commission a gospel-centered, Internet-integrated, action-oriented, anti-racism youth ministry curriculum for congregations throughout The Episcopal Church, including those not in the United States, to be provided in English, Spanish and Haitian Creole." As far as I know that doesn't exist. The budget was estimated at $50,000, and we have an unspent million dollars.
The group states the intention to carry over the unspent million dollars into this triennium. I didn't actually know that we did this. Do all program areas carry over unspent money from triennium to triennium? I'm not opposed to it, just surprised it was a thing. Anyway, I do hope we manage to do great stuff in the coming triennium, because our church has a racism problem, and it's hard for us to be a credible moral voice until we get the log out of our own eye.
Board of Trustees of the General Theological Seminary
This report falls into two sections. The first is the kind of institutional overview that anyone would write, a rosy narrative of how everything is going well. I say that without judgement, since it's how I've written similar reports. Put your best foot forward. Now, General Theological Seminary (GTS) — the one "official" seminary of the Episcopal Church, in that it was formal connections to the General Convention — has had some tumult in its recent past. There's not much acknowledgment of this in the report, which means it's not clear what steps have been taken by way of a course correction. That said, according to the report, things are going well, so a course correction must have taken place!
For those of you who are regular Blue's Clues readers, you might be experiencing some déjà vu. Didn't I already read about GTS? Well, yes, you did. Because of the aforementioned tumult, the 2015 General Convention appointed a task force to look at the relationship of General Convention and GTS. As you may recall, I did not like their recommendation. Despite their recognition that the relationship between General Convention and GTS is not beneficial, the task force proposed a study group leading to a formal relationship with all seminaries. Right. Makes no sense to me either.
I'd prefer to see us sever ties entirely between GTS and General Convention. But, since there's no concrete plan for that on the table, I will agree with the second section of the report. There the case is made that we should reduce the size of the GTS trustees, now an unwieldy 42 people. This adjustment in GTS governance takes action from both General Convention and GTS, as an example of the burden of this relationship. Anyway, it does makes sense to reduce the number of trustees.
Is anyone willing to write the resolution to sever ties? Or can someone tell me why it makes sense to keep ties?
Anyway, read the report. Perhaps you'll want to re-read my other blog post on GTS. And here's the one board-written resolution.
A083: Implementation of The Way Forward – Establishing an effective and efficient 21st Century Seminary. Full text. Likely vote: YES
There's too much to quote a soundbite, but basically this resolution has General Convention saying that we agree with the GTS Trustees' resolution to amend the GTS Constitution (not the Episcopal Church Constitution) to reduce the size of the Board of Trustees from 42 to a variable size of 19 to 30 people.
Fine by me. If we're not going to end the relationship, we can at least cooperate with GTS' desire to gain a more efficient and appropriately-sized Board of Trustees.
Image from Wikimedia Commons.