Blue's Clues: Sexual Misconduct Policies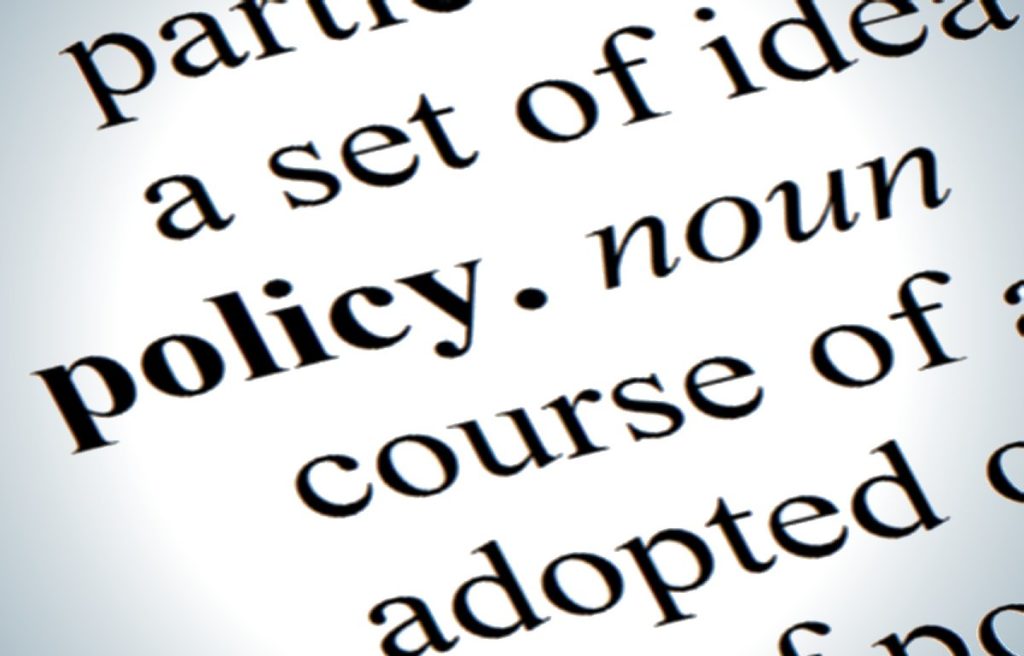 This is the seventeenth post in Blue's Clues, a series on the resolutions and reports of the Episcopal Church's General Convention. The index of posts is here, and my index of resolutions and likely votes is here.
The Task Force to Update Sexual Misconduct Policies received its mandate from two resolutions, 2015-A073 and 2015-A074. Those resolutions asked the group to develop new policies and training materials concerning both children and vulnerable adults. The most recent policies were rolled out in 2004, so it was certainly time for an update. For example, we really needed policies on social media and technology use with children and vulnerable adults.
The prevention of sexual misconduct has always been important. Events in the news have only served to highlight for churches the need to take this training seriously. I hope every congregation, diocese, and organization will ensure that they are in compliance with updated policies, including completed background checks. Our churches must be safe places for all people, especially children and vulnerable adults.
The committee's report contains updated Model Policies designed to be implemented by congregations, dioceses, and organizations. I'm not any kind of expert, but I looked at the policies pretty quickly, and they appear to be quite good. Sure, I might tweak a thing here and there, but generally, this is what our church needed. The social media policies seem both useful and well done, and I hope they are shared and implemented widely.
The committee envisions that various providers might produce training materials, to be delivered online (and, one presumes, in person?). While the mandate asked the committee to produce training in this triennium, there was no funding provided. So it seems completely reasonable for the committee to propose training courses to be delivered in the coming triennium. This seems like the sort of thing that could be overseen by staff, as long as sufficient funding were provided for consultants.
The committee recommends its continuation to oversee the production of training materials. Since I assume they've consulted with staff on all this, I suppose I'll agree with the recommendation. Generally, I believe resource production is not something that is best done by volunteers, no matter how capable the volunteers are. But I'm going to sign onto this plan, since I gather everyone's on the same page.
Have a look at the full report, which includes the Updated Model Policies. Now on to the resolutions.
A048: Establish Committee to Oversee Creation of Training Materials. Full text. Likely vote: YES, if amended.
This resolution asks Executive Council to create a committee "to oversee the creation and implementation of new safe church training materials to be developed during the next triennium to reflect the approved 2017 Model Policies for the Protection of Children and Youth and the approved 2017 Model Policies for the Protection of Vulnerable Adults." As I said, this isn't the way I would choose to get this done, but it needs to be done. And I believe everyone involved (staff, committee members, folks in governance) must be on board with the plan. So, let's do it!
One important amendment: the resolution needs to insist that the materials be translated into (or developed in) Spanish and French, and sufficient funding needs to make sure that can happen.
A049: Host Model Policies on DFMS Website. Full text. Likely vote: YES, if amended.
The new policies and training materials need to be displayed somewhere, and this resolution tells the General Convention Office to oversee their placement and updates on the "DFMS website." Now, I think this means episcopalchurch.org, and I do believe (correct me if I'm wrong, someone) that there are different people who maintain that website from those who work in the General Convention Office. Either way, I just don't think resolutions of General Convention should get into this level of detail.
My preference would be to reject this resolution, and just add a resolve to the previous one asking that the policies and training materials be posted on a website for all to see. Maybe it makes sense to create a new domain name (URL) for these resources? And I'm not sure, if the stuff is living on episcopalchurch.org, that the GCO should be charged with maintaining it.
So I hope the committee will hear from GCO and Episcopal Church communications staff in their deliberations, so that the plan that is created works for staff. Otherwise, the intent of the resolution is spot on.
A050: Funding for Safe Church Training. Full text. Likely vote: YES.
Creating training materials costs money, and this resolution aims to fund their creation. As proposed, $245,000 would come from the Episcopal Church budget, and $245,000 would come from the Church Pension Group (CPG). Again, I'm hoping the task force has run this idea past CPG! Sometimes people try to treat CPG like a piggy bank that can be turned upside-down, assuming that "rich" CPG can pay for this and that. But of course, CPG's wealth is largely encumbered as pension obligations, so it's not like they have unlimited cash sitting around. Now, that said, it does make sense for CPG to fund this. In the past, CPG produced the materials, and the production and distribution of materials is being taken over by the Episcopal Church. And, let's face it, good training materials will decrease misconduct insurance claims, which ultimately saves CPG money on insurance payouts.
There's no mention of charging for the trainings. I actually think they should not be provided for free. If the training costs a bit of money, people will take it more seriously. "I paid for this, so I'm going to finish!" That income might be tucked away to fund updates or even to pay for ongoing staff support. But that's not mentioned in the resolution; this is just me musing aloud.
A051: Modify Parochial Report. Full text. Likely vote: YES.
If passed, this resolution would ask the House of Deputies Committee on the State of the Church to update the parochial report to ask for information about safe church self-audits as required in the Updated Model Policies. I'm not sure if it's a good idea to update the parochial report, because I've been out of parish ministry long enough that I don't know exactly how complicated (or not) they've gotten lately. However, this resolution merely asks the committee to consider the addition. Clearly, collecting the data is a good idea. So if the parochial report can collect the data in a way that is not onerous, it's worth doing.
Image by Nick Youngson under a CC BY-SA 3.0 license.