Ten simple ways to enrich your prayer life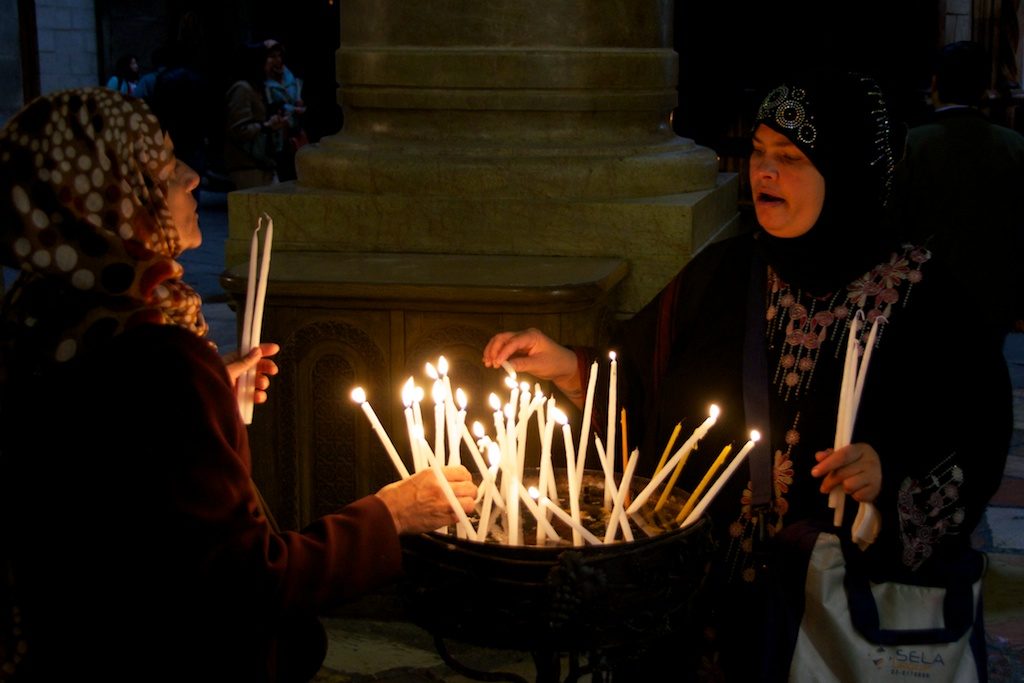 Today is the National Day of Prayer in the USA. Now, ordinarily, I wouldn't think too much about this, but I was asked to write an op-ed for the day ("On the National Day of Prayer: Let us pray that our nation is on God's side"), so that got me to thinking. The linked article has a bit about the history, but let's just say we've been having national prayer days for quite a while. Like, more than 200 years.
These days, the National Day of Prayer is often usurped by political leaders looking to cloak themselves in Christianity to score points. Pro tip for them: you're not supposed to use prayer this way (Matthew 6:1). Sometimes religious leaders do the opposite, organizing "national" events today to wrap themselves in the flag of empire to score points. Pro tip for them: you're not supposed to confuse your allegiance this way (Matthew 6:24).
But what if we enjoy this day, this National Day of Prayer, for the purposes for which it was first instituted? What if we used this day to offer sincere prayer for our nation, for all those who live here, and for the common good? What if we used this day to turn to God in humble repentance? What if we ask God what to do, instead of telling God what we expect?
Maybe it's time to reclaim (or claim) the National Day of Prayer. So let's pray today! And let us use this day to think about our prayer lives more generally. To that end, I thought I'd offer ten simple ways to enrich one's prayer life.
I work on trying new ways to pray regularly, because I find that a life of prayer requires regular attention, steadfast practice, and periodic change. These ten are not exhaustive, and you might have your own to add (or some to subtract). Some are basic, some require more spiritual maturity. All of us, whether we already spend hours a day in prayer or whether we've hardly ever prayed, can benefit from a deeper habit of prayer.
Daily Prayer. If you're not already doing it, pray every day. Even a simple, "God, give me strength this day" in the morning and a "Thank you, God, for this day" at the end will do. The point is to pray daily.
Say grace with every meal, every time. This is a great way for families (of every possible configuration) to pray together. People can memorize a simple grace and say it together. There are some good ones on page 835 of the Book of Common Prayer. When I'm in public, eating alone, I usually say a silent prayer and then sign myself with the cross. It's not hard to make a habit of giving thanks to God for all our blessings as we prepare to eat.
Pray the psalms. The Bible is chock full of wonderful prayers said by all kinds of people under all kinds of circumstances. But the psalms are perhaps the most fertile ground for prayer. Though the psalter was meant as a kind of hymnal for God's people, the psalms also work beautifully as prayer. One of the great things about the psalter is that you can find psalms for all manner of occasions. Angry with God? There's a psalm for that. Want to praise God for all the blessings of life? There's a psalm for that. Feeling surrounded or ganged up on? There's a psalm for that. Whatever the mood or season, there's psalm for that. Some of the psalms are quite brief, while others go on for a bit. Have a look. That's 150 ways to pray right there!
Listen. I'll be honest, I'm lousy at this. Contemplative or centering prayer or any of the many variants are hard for me. Basically, the idea is that you quiet your mind (or sometimes occupy your mind with a repeated phrase) and make space for God to speak in your life. For many people, this is their favorite way to pray. Try it. If it works for you, consider yourself blessed.
Walk. Move around! Walk through the neighborhood. Pray for all the people and all the things you notice. Even better, ask God to help you notice things. If you don't want to walk in your neighborhood, try a labyrinth. It's a miniature pilgrimage waiting for you. There might be a labyrinth in your town or your church. (Cincinnati has a beautiful labyrinth in our newest city park, for example.)
Talk to God. If you're a person (like me) who prefers to read one's prayers out of a book, try conversational prayer. Tell God what you want or need to say. Listen to see what God might be saying to you.
Pray another's words. If you're a person who usually has a very conversational prayer life, try saying some of the ancient and beautiful prayers of the church. The Book of Common Prayer is full of them, but there are loads of great prayers floating around.
Gaze. Find an icon. My favorite is the Anastasis, but you might like an icon of a saint or of a different moment in the life of Jesus. Icons are sometimes understood as windows to heaven. We don't worship the icons or the images on them, but rather the things to which they point. A visually-focused prayer can be helpful to many people.
Sing. Hymns or psalms or other Christian songs can lead us to offer glorious prayers. Usually it's better to sing with others, but you can sing on your own (the shower or the car work just fine). For most of history, sung prayers have been the norm, and with good reason. There is a mysterious depth, I think, to chanting or singing our prayers.
Confess. In my experience, this is not something most of us do naturally. We prefer to avoid our faults and our sins rather than confessing them. But whether it's to God alone or to a confessor, there is something tremendously freeing about confessing our sins. If you take part in the sacrament of reconciliation (which I hope you do!) there is the adding bonus of hearing the declaration of God's pardon.
A life of prayer is not meant to be static. A healthy life of prayer requires constant growth. I'm sometimes better at growing than other times, and I'm guessing I'm not alone in that. When I read or write lists like this, it always helps me to think of new ways to pray, or ways to re-engage my existing prayer styles.
What would you add? What has worked or not worked for you?
I would be remiss if I didn't mention that Walk in Love: Episcopal Beliefs and Practices, a book that Melody Wilson Shobe and I wrote, has a couple of chapters on prayer.
But, back to the beginning. Today is the National Day of Prayer. I invite you to renew your life of prayer. A good start would be praying for our nation. Here are a few options, all from the Book of Common Prayer.
Almighty God, who hast given us this good land for our heritage: We humbly beseech thee that we may always prove ourselves a people mindful of thy favor and glad to do thy will. Bless our land with honorable industry, sound learning, and pure manners. Save us from violence, discord, and confusion; from pride and arrogance, and from every evil way. Defend our liberties, and fashion into one united people the multitudes brought hither out of many kindreds and tongues. Endue with the spirit of wisdom those to whom in thy Name we entrust the authority of government, that there may be justice and peace at home, and that, through obedience to thy law, we may show forth thy praise among the nations of the earth. In the time of prosperity, fill our hearts with thankfulness, and in the day of trouble, suffer not our trust in thee to fail; all which we ask through Jesus Christ our Lord. Amen. (Page 820)
O Lord our Governor, whose glory is in all the world: We commend this nation to thy merciful care, that, being guided by thy Providence, we may dwell secure in thy peace. Grant to the President of the United States, the Governor of this State (or Commonwealth), and to all in authority, wisdom and strength to know and to do thy will. Fill them with the love of truth and righteousness, and make them ever mindful of their calling to serve this people in thy fear; through Jesus Christ our Lord, who liveth and reigneth with thee and the Holy Spirit, one God, world without end. Amen. (Page 820)
Grant, O God, that your holy and life-giving Spirit may so move every human heart [and especially the hearts of the people of this land], that barriers which divide us may crumble, suspicions disappear, and hatreds cease; that our divisions being healed, we may live in justice and peace; through Jesus Christ our Lord. Amen. (Page 823)
Lord God Almighty, who hast made all the peoples of the earth for thy glory, to serve thee in freedom and in peace: Give to the people of our country a zeal for justice and the strength of forbearance, that we may use our liberty in accordance with thy gracious will; through Jesus Christ our Lord, who  liveth and reigneth with thee and the Holy Spirit, one God,  for ever and ever. Amen. (Page 207)
Image: Pilgrims praying at Church of the Holy Sepulchre, Jerusalem. Photo by yours truly.