Blue's Clues: Leveraging Social Media for Evangelism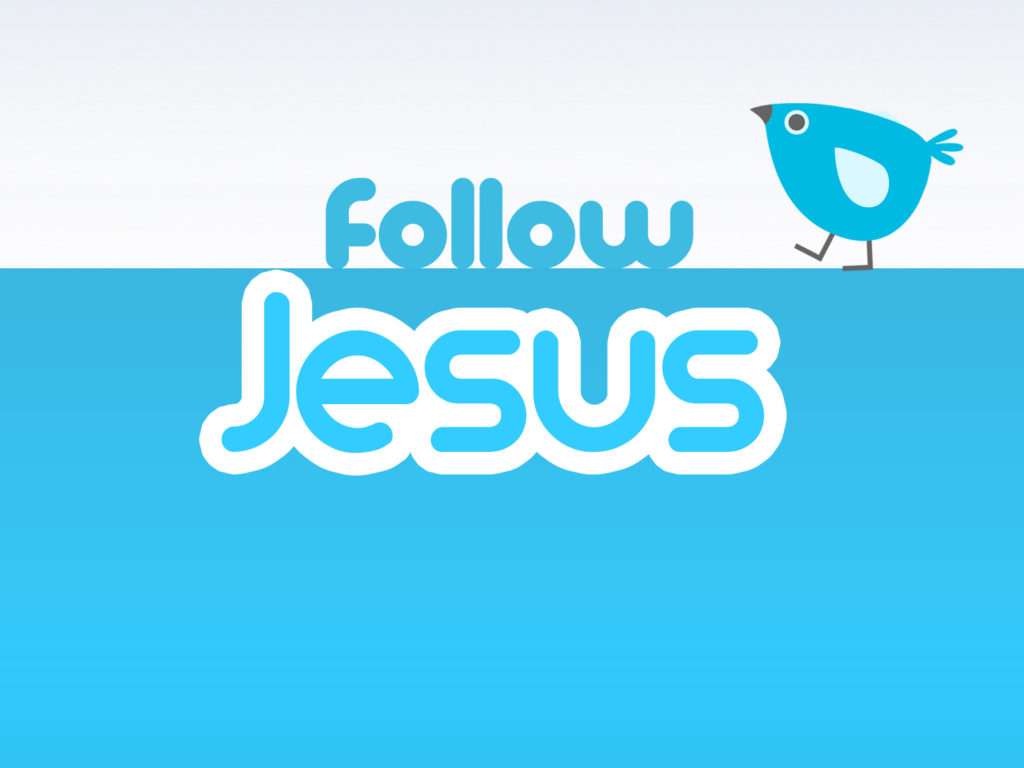 This is the tenth post in Blue's Clues, a series on the resolutions and reports of the Episcopal Church's General Convention. The index of posts is here, and my index of resolutions and likely votes is here.
I was pleased to serve on the evangelism & communication legislative committee at General Convention 2015. Bishop Nick Knisely, who also served the committee, wrote a resolution (2015-A172) at convention that our committee proposed — and which passed — to create the task force which offered this report. The idea was to create curricula to teach people how to use social media for evangelism, one course for clergy and one for laity. For the record, I said in committee discussion, and I'll say it here, I don't think the goal should have been to create two courses. Clergy and lay people do not fundamentally use social media so differently that we need separate courses.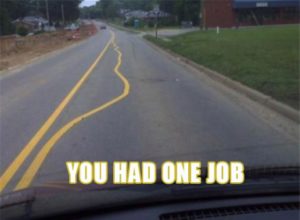 Anyway, the task force was appointed, and they had one job. You've all seen the meme. YOU HAD ONE JOB! And whenever you see that meme, you always know that the one job was not completed well. For reasons unknown, the task force did not complete the curricula. As I said before in a previous post, I think there should be some accountability here. If there is a great reason why the curricula couldn't be done, just say it. Alas, it appears that the work wasn't done because reasons.
On the plus side, the committee did write a pretty solid paper outlining a theology of Episcopal evangelism. Is it a coincidence that committees which take on extra work don't always get their assigned work done? There may have been really great reasons for all of this, but it's not clear from the report. Either way, the theology paper is worth reading, studying, and sharing. I hope it will be used widely.
It's always fun to read these committee reports and look for the between-the-lines comments. Or in this case, the outright shade they throw. This committee rightly points out that Adobe Connect, the 815-approved online meeting tool, is…not ideal. It's expensive, cumbersome, and expensive. It is also expensive. There are loads of other tools out there. So let's pick ones that work well and are super cheap. Hey, it's the internet age, and it is often totally possible to find fantastic tools for cheap or even for free.
As I said in  the legislative committee in 2015, and I'll say now, I hope before we go inventing Episcopal wheels, we'll look around to see what already exists. Do we need Episcopal-focused evangelism courses for social media? Maybe, or maybe not. We do need help for Episcopalians to do some translating into our church's lingo, but there are many tools and resources already out there once we learn how to adapt things. The theology paper, extra though it was, fits the bill of an Episcopal-specific resource that has its own merit and which will equip people to be able to use resources from other sources.
Note: I will serve on the evangelism and church planting legislative committee this summer. Of course, I will approach all that we do with an open heart and mind. Opinions expressed here are provisional, based on what I know today. Tomorrow could bring new thinking!
Do look at the whole report. It's well-written and quite brief. On to their two resolutions!
A081: An Episcopal Theology of Evangelism. Full text. Likely vote: YES, if amended.
I object to the premise of the title here. I do not believe there is an Episcopal theology of evangelism, just a theology of evangelism. There is an Episcopal practice of evangelism, and that's why the paper the committee has written, "A Practical Theology of Episcopal Evangelism: Face-to-Face and in Cyberspace," is worthwhile. The resolution commends the paper. I don't generally want to vote yes on resolutions that are purely commendy, and so that's why I'd like to see an amendment.
In addition to commending the paper, I'd like to see the resolution urge congregations and individuals to study the paper. To that end, I think someone needs to spend just a little time and essentially write a cover letter and maybe 3-4 discussion questions. And then polish it up with sophisticated graphic design. The Evangelism Initiatives team at 815 could do this easily, and there are other possibilities. But with just a tiny bit more effort, the paper could be a useful way to provoke much-needed conversation in our congregations.
A082: Training For [Digital] Evangelists. Full text. Likely vote: NO.
This resolution expresses a desire that "the curriculum started by the General Convention Task Force for Leveraging Social Media for Evangelism be brought to its completion in this coming triennium." We don't know how much of the curriculum is done, or what it looks like. So I don't see how General Convention can urge the completion of a thing we haven't seen. Also, the evangelism office at the church center is abundantly resourced, and there are other entities in the church, including Forward Movement (where I am employed), who could do work of this nature. It probably makes the most sense to see 815 lead the way on these curricula for evangelism, and if they see a need to get this particular curriculum done, they can do it — regardless of this resolution's passage. I'm not opposed to anyone picking up the pieces and putting them together as they work toward a new evangelism training program, but I trust the staff at the church center to figure out what they need and to provide the resources the church needs. But back to the first point, we certainly can't vote to complete a curriculum we haven't seen.
UPDATE: And, just like that, a Facebook comment from the inimitable Jeremy Tackett of the awesome Evangelism Initiatives Team tells me that they've already taken the work done by this task force forward and produced a usable curriculum. Hooray!
https://www.episcopalchurch.org/evangelism-toolkit/social-media
Check it out, and give thanks for solid staff doing solid work.
I wonder where this leaves this resolution? We'll sort it out at General Convention in committee, I'm sure. Maybe we just need to make sure folks know about good work that already exists.
Image from Jonathan's Blog.