Blue's Clues: Clergy Leadership Formation in Small Congregations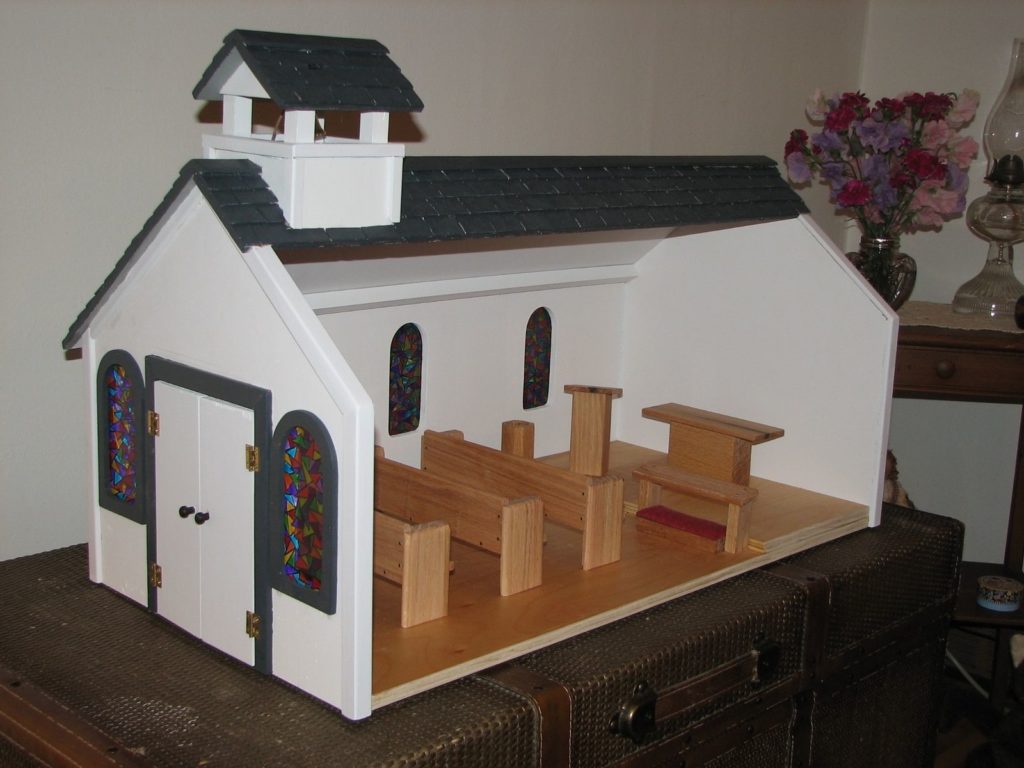 This is the ninth post in Blue's Clues, a series on the resolutions and reports of the Episcopal Church's General Convention. The index of posts is here, and my index of resolutions and likely votes is here.
Let's begin at the beginning. It's easy to forget, if you live in the big-church world, that the Episcopal Church is mostly small churches. At last report, the median Average Sunday Attendance (ASA) of an Episcopal Congregation in the USA is 57 people. Almost half of congregations (and increasing) do not have a full-time priest. So when someone decided it was important to look at resources for leadership and formation in small congregations, they were not wrong.
This committee was chartered by resolution 2015-A045 to "to explore quality programs for formation, for expanding education opportunities for clergy and laity, for collaboration between local diocesan school programs and seminaries, for ecumenical collaboration, and to explore a wide range of delivery methods. The task force shall report back to the 79th General Convention with a plan to provide quality formation for clergy in small congregations that is affordable, theologically reflective, and innovative."
It's important work to consider, and the committee has done some good research and developed some interesting ideas. Like other committees, they've gone beyond their mandate, though that's not always a bad thing. And in other ways, I wish they had done more. But, on the whole, this is a compelling report, worth reading. In their proposed resolutions, they've offered some concrete ideas to which folks will have varied reactions. That's life at convention.
For purposes of their work, they relied on the definition from the explanation in their enabling resolution of "small church" as 100 or fewer ASA. That makes sense. In their work, they sought to discover the needs of small congregations, especially as it relates to leadership formation. They were trying, also, to discover what collaboration might already be happening in the creation and sharing of resources.
The committee conducted its research primarily by speaking with bishops, canons to the ordinary, and chairs of Commissions on Ministry; they also talked with unspecified others. I do wish the committee had made it clear to what extent they actually spoke with clergy, lay leaders, and "regular members" of small congregations. It's not clear to me this happened, though I'd be pleased to hear from committee members if they did that work. They were otherwise thorough, so I'd surprised if there weren't some consultation. Still, it is emblematic of the culture of our church that we seek to learn about the grassroots level by consulting with bishops and canons to the ordinary. Don't get me wrong, we absolutely need to hear from top leadership. But we need to place equal or greater emphasis on the grass roots.
The report talks about how they also conducted more general research, looking for relevant articles and data. I hope the committee might share links to some of the better articles they found. This could be a gold mine of useful information for others.
Here's what the committee found. It's my crude summary, so make sure you go read their report in their words.
"There is already a wealth of resources available for leadership formation for small congregations"
There's a need to coordinate and share resources across the church
Effective leadership in congregations relies on collaboration between "well-formed clergy and strong lay leaders"
Bishops' leadership is important.
"There is limited availability of appropriate and culturally-sensitive vocational discernment and formation materials and strategies for clergy leaders called from ethnic minority communities"
"There are robust non-seminary programs for theological education and formation at the diocesan and regional levels"
Dioceses operate in silos.
There's not enough scholarship money available for non-seminary training programs.
Yes times nine. This is all true.
There are also some further findings. Again, go read the report. But this one stood out. "Small congregations and diocesan leaders say they need their clergy to be evangelists, change agents and mission focused leaders. What they say they most value are pastoral skills." What's interesting here is that we want "pastoral skills" which I suspect is often a kind of code for smoothing over conflict. But then there's also a perceived need for change agents. While both are necessary, I do wonder how many people see the irony in wanting both. It reminds me of the old cartoon. First panel. "Who wants change?" All hands are raised. Second panel. "Who wants to change?" No hands. We want change agents, but we also want the clergy to make everyone happy.
Yes, it's a false dichotomy. Yes, pastoral care is more than making people happy. Yes, you can change without ruffling feathers every time. But at some point, as a church, we need to decide that we primarily value evangelism, discipleship, and a relentless pursuit of the Gospel; or we primarily value pastoral care and internal maintenance. We'll always need to do both, but we need to choose one as our first priority. And until we pick Door Number One, our churches will continue to be withering museums of maintenance. But I have digressed from the committee's report. Sort of.
I want to embark on another digression that the committee did not take. They rightly highlight a real need. As I quoted above, "There is limited availability of appropriate and culturally-sensitive vocational discernment and formation materials and strategies for clergy leaders called from ethnic minority communities."
Our church has such a massive problem with racism that we are in denial of our problem with racism. The committee is right to point out the need for these materials, and they might have gone on to point out the stunning lack of diversity in our church, let alone our clergy. On the one hand, TEC is very diverse, being in 17 countries. We shouldn't forget that. But in total attendance, the USA congregations have the lion's share of members. And in the USA, the diversity picture is bleak.
While the USA is 73% white (2016 data), the Episcopal Church is 87% white (2014 data). I could not find recent information on racial demographics for clergy, but I did find disturbing data from about 2001 that reported that 95% (!!!!) of rectors were white (report). It is just about as disturbing that we haven't collected or reported data since then. If it's there, please tell us in the comments. We now collect compensation data so that we know we have a gender-based pay disparity in our clergy (it varies by position and region, but in every case, men are paid more than women for identical work; 2016 report). We don't even collect data to know what our race compensation disparity is, but I guarantee you there is one.
So I do hope, in addition to creating resources to help us raise up and form leaders who represent the diversity of God's people in the world, we will reckon with our culture of institutional racism. A good place to start would be the collection and reporting of data on congregations, lay leadership, and clergy leadership and compensation.
Usually I apologize for digressions, but for this one, I'm #sorrynotsorry.
Before I comment on the individual resolutions, a note. Much of the committee's work centers on proposals for various kinds of networking or resource sharing. While I agree with them that there is a need for this, I disagree with many of the proposed solutions.
By way of explanation, let me give a related example. I hear from a goodly number of clergy that they find their work to be isolating, and they wish there was more collegiality among clergy leaders. OK, I agree. But too often, the clergy place the onus of responsibility for fixing this on the diocese. "I wish our bishop was offering more ways for clergy to connect." Maybe it is helpful when bishops and diocesan staffs offer programs, but it's not the solution. The fact is that any cleric can reach out to colleagues and form colleague groups. Clergy can inquire about resources. Clergy can share what they are doing well and what's not working. If there aren't Episcopal churches nearby, try the Methodists or Lutherans or whatever.
Collegiality does not require a program, it requires intention. And without intention, programs won't work. The problem in the Episcopal Church is not that we lack networking programs, it's that our leaders lack the intention to be collaborative with other colleagues. Sure, there are examples of collaboration. But if we were really good at it, no one would be proposing programs to solve this problem.
These days, if I want to learn about programs for leadership formation, I can use social media to ask colleagues. I can email people. I can contact diocesan staff. I can Google. While a churchwide program might be helpful, it is not necessary to solve the problem of our failure to share existing resources. Bishops and lay leaders need to hold their congregational clergy accountable. How are we connecting with others? What can we learn? What can we share?
What we have is a leadership deficit, not a program deficit. What we have is a problem of urgency. If we were focused on urgently making disciples of all nations and on teaching people to love God and neighbor, we'd get serious about learning what's working (and not working) from others. So, while I think the committee's intentions are fantastic — and while I agree with their diagnosis of many of our problems — I think they've offered the wrong solutions. I'll be interested to hear what others think, so please leave comments!
Do read the whole report. If I were making a prioritized list of reports to read in the Blue Book, I'd put this one in top half. I've only touched on some of what they said.
A022: Create a Formation Networking Team. Full text. Likely vote: NO.
This resolution would create a Formation Networking Team at the Episcopal Church HQ to be a "networking referral hub for existing and specially-developed resources." That doesn't sound so bad, but the price tag is a breathtaking $900,000. Without detail in the explanation, it's hard to know how that money would be spent, except that some of the money is for staff. But, more to the point, I'm not sure this is the right solution, as I wrote above. I don't know that people will call someone at 815 to find resources if they're not already calling colleagues to find resources. And if there's a need for some "curation" of best resources, we can do it a lot less expensively and more efficiently. For example, we have para-church organizations such as Forma or the VTS Center for the Ministry of Teaching that could receive a very modest grant to catalog resources  and provide a website.
A023: Assist Vocation Discernment Groups. Full text. Likely vote: NO, but I'm interested in hearing why it's needed.
This resolution seeks to "collect, evaluate and encourage the sharing of excellent resources for the training of commissions on ministry and discernment committees for clergy and lay vocations and publicize to The Episcopal Church, its dioceses and congregations the availability of these resources." Depending on whether A022 passes, this will be done by the Formation Networking Team or some other group. Having served on a Commission on Ministry (COM), I'm not persuaded of the need of this kind of catalog. Maybe others need this, but I do believe we were able to seek out the internal and external resources we needed to be effective. If this is needed, I wonder if diocesan staff or chairs of COMs might do this informally. Again, I see the benefit of cataloging resources, but I don't see the need fund a group to create this catalog.
This is not to say that I think we do a great job of running our discernment processes for ordination and other ministries. We don't, too often. But the problem is a deeper cultural problem that cannot be solved with a resource listing. And if the resource listing is really what we're after, 3-4 passionate people can have a Zoom call or two, do some Googling, ask some colleagues, and create the list.
A024: Forming Culturally Diverse Clergy. Full text. Likely vote: YES, if amended.
Mostly, I'd be inclined to vote against this resolution, as it works very much like the one before it. If passed, this resolution seeks to "collect, evaluate, disseminate, and encourage the development of excellent resources and best practices for the discernment and formation of culturally diverse clergy, and to publicize to The Episcopal Church and its dioceses and congregations the availability of these resources." Again, our stunning (and sinful) lack of diversity among our clergy is scandalous. But I can't see that a resource list is the answer. It's a cultural problem. Again.
However, if this resolution were amended to require the collection and reporting of clergy discernment, ordination, deployment, and compensation by race (and other demographics), I'd heartily vote yes. We need to see the data so we can see the scope of our problem. And perhaps then our church will be moved to repent.
A025: Bishops and Small-Congregation Clergy. Full text. Likely vote: NO.
This resolution seeks to have people work with the House of Bishops "to assist bishops by providing excellent resources and best practices in their work of identifying and forming clergy and lay leaders for small congregations in their dioceses." Bishops are well resourced, as a group. If they want a thing to happen, they will fund it. Again, I don't think this program will solve the cultural problem here. Also, every bishop I know is already working hard, trying to figure out how to form leaders for small congregations. They're doing it, with varied amounts of success. Perhaps time at an HOB meeting needs to be devoted to this topic so they can chat amongst themselves, but I don't see how a resource list is going help.
A026: Identify Effective Formation Models. Full text. Likely vote: NO.
Here again, we're going to "assemble and make available to dioceses a variety of effective models, both local and collaborative, for the formation of priests and deacons to serve in small congregations." Same answer, same reason.
A027: New Funding for Clergy Formation. Full text. Likely vote: YES.
Recognizing the reality that there aren't many scholarships for folks exploring non-seminary formation programs, this resolution would create a committee of Executive Council to look for funding. I love this, actually. Executive Council has just the right folks who will know the ins & outs of the many, many restricted funds of the Episcopal Church. If there is money that could be made available for alternative models of theological education, these folks will be the ones who find it. The specific language is "to expand the funding available to aspiring priests and deacons who are engaged in theological education other than full-time seminary education. In addition to considering other funding sources, the committee shall examine the possible use of donor-directed endowment funds held in trust by the Domestic and Foreign Missionary Society [DFMS] as a partial means to fulfill this mandate."
And if there are ways to identify funds other than DFMS funds, such a committee would be likely to come up with the right kind of thinking. They'll be able to work with the development office at 815, well-resourced dioceses, and others. Maybe they'll come up with little, but the effort is worthwhile.
The fact is that we need to invest (financially and otherwise) in models of clergy and lay leadership formation that do not rely on seminaries. No one wants to get rid of seminaries, but seminaries aren't the solution for many of our theological education and formation needs. So let's turn our piggy bank upside-down and see what comes out.
Image: A toy church (small church, get it?) from Stockwell Creek Furniture. Make your own!