Blue's Clues: Executive Council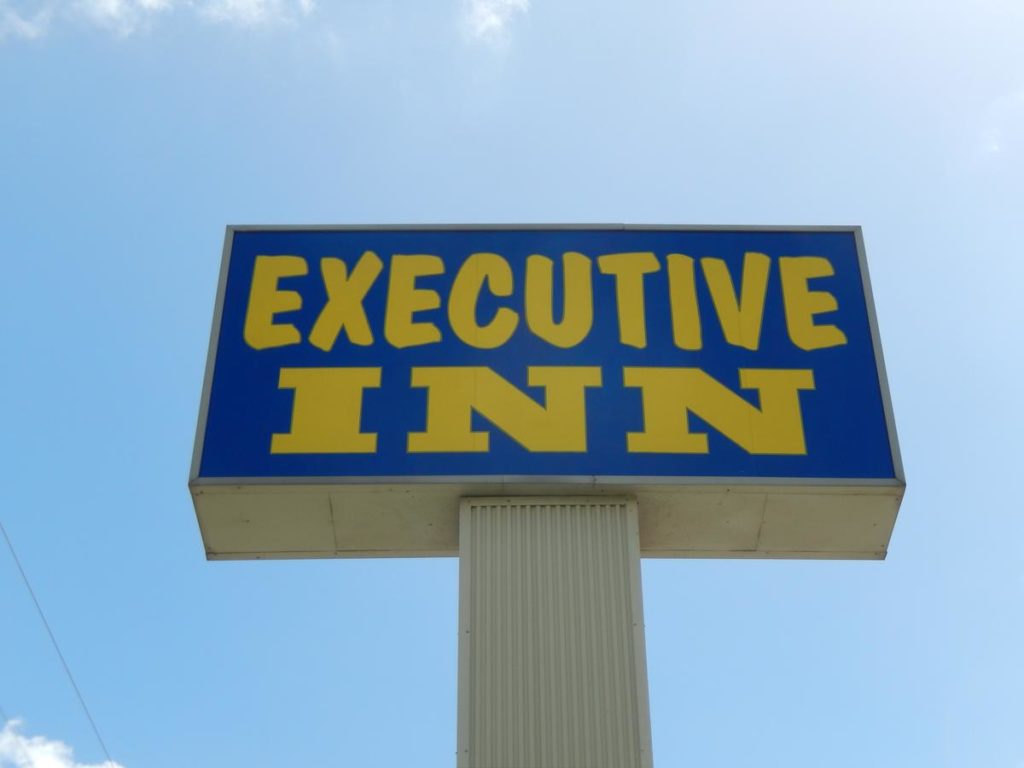 This is the sixth post in Blue's Clues, a series on the resolutions and reports of the Episcopal Church's General Convention. The index of posts is here, and my index of resolutions and likely votes is here.
Sorry for the delay in posting this. Holy Week and travel conspired to keep me from blogging. But now I have several weeks with little travel, so I should be able to "catch up" with where we need to be to get through the whole Blue Book. I also need to get back to an earlier blog post and update what I wrote based on a helpful conversation I had with President Gay Jennings. So look for that update soon.
Finally, I want to note with sadness  the death of the Rev. Ann Fontaine. As I was writing this post, I looked back at last convention's Blue Book blogs, and I found several comments from Ann. Though she regularly corrected me (usually graciously, but sometimes sternly), I know we shared a love of the church and a desire to make it better. She was a church wonk among church wonks, and her writing on blogs and in books touched many. I admire all the good she did in her life to make our church better, and we are all the beneficiaries of her passion. I'll miss her comments here and elsewhere. May she rest in peace and rise in glory.
Executive Council outdid themselves this time around. Blue has 125 (!) pages of material to wade through looking for clues. In fairness, this report covers the executive council of the Episcopal Church and all its many committees. The whole report is worth a look, because the scope of work is massive. No matter what topics interest you (assuming, since you're reading this, that you are at least a little bit of a church geek), you'll find things that matter.
The material from the committee on anti-racism seems especially important, for a couple of reasons. Firstly, our church has a serious and largely unexamined racism problem. So any time someone peels away the shield and exposes the challenges we face, that's good, at least in my book. This report has some good, basic tutorial information on combating racism. The second reason the report is important is that they've attempted to catalog, by province and diocese, anti-racism work done in the last triennium. What's interesting here is how much some have done, and how little others have done. Clearly, anti-racism is not a priority everywhere. And, once again, clearly the "insistence" of General Convention that we do something has little affect.
At least one committee failed to turn in a report. I have no idea what circumstances may have led to this, but in the name of accountability, I wonder if those who served on the recalcitrant committee might have a bit of a time out from serving on other committees. It seems to me that we need to dial up the accountability knob in our church governance machine. Or maybe there's a perfectly good reason. We are people of grace and repentance, after all.
On the other end of the spectrum in terms of committee activity, I note that the UTO board met five times in person over the triennium. Hardly anyone meets that much. I hope there's good value in those meetings, because that's a lot of travel cost.
There are loads of interesting bits scattered here and there among the reports. For reasons of brevity, to spare myself and you, dear reader, I won't list them all. While I hope every deputy and bishop read every page of every report, I gather that doesn't happen. I do hope everyone who's voting at General Convention will at least page through this report to see what topics may be of special interest to the reader.
At the end of the executive council report is a table showing which dioceses completed the mandates they were given last General Convention. I wrote about this in an earlier post. Here I'll just note once again how only 40% of dioceses even bothered to respond to the request for information. We might need to rethink our work a bit.
Without further ado, I'll get to the 19 resolutions from executive council. Do make sure you read — or least skim — the full report.
NOTE: I wish executive council would have attached explanations to their resolutions. Even for those who read through the 125-page report, when it's voting/discussion time, we'll all be looking at the resolution and its (lack of) explanation in our virtual binders. Deputies and bishops need brief notes about why a thing is important.
A029: Commend the Evangelism Charter for the Church to All Episcopalians.Full text. Likely vote: NO, but I'm open to changing that.
This resolution commends an Evangelism Charter. As I've long said, I'm opposed to resolutions, usually, which merely commend things. In the case of a charter, I think the same effect could be achieved if our presiding officers sent out a press release. My "no" vote has nothing to do with opposition to evangelism, to charters, or to this charter. I'm in favor of all three. I'm just not convinced that General Convention needs to vote on all these things. If we're going to pare down General Convention (as I hope we will) we have to limit the scope of what we vote on. If there's a reason why this particular charter needs a "yes" vote, please do let me know in the comments.
A030: Small Evangelism Grants. Full text. Likely vote: YES, but only if amended.
This creates a grant fund of $100,000 for small evangelism grants. That seems like a fine idea. It's a bit of money (not very much at all, in the scale of our churchwide budget) for innovative evangelism projects. Fine. But I could only support this resolution if there's a bit more specificity in the resolution about what the grants will be for and what the accountability is. For example, if the resolution required everyone who receives a grant to post their before & after stories on a blog somewhere, we could all learn from the grant process. If even a little bit of learning happens, this is a small investment that could yield big results.
A031: Evangelism Staff Officer. Full text. Likely vote: NO.
As I've said before, I just don't think General Convention should be in the business of editing the org chart at 815. This resolution creates a full-time evangelism staff position. I very much hope that happens. At the moment, we've got a bunch of part-time folks, and a person or two focus on church planting. A full-time evangelism resource/program/networking staffer is a great idea. Still, I can't vote for this. General Convention should set priorities, fund initiatives, and leave it to the staff to implement the work. If we discover we don't have the right staff, then we need to hold appropriate leaders accountable for fixing that.
A032: Congregational Redevelopment. Full text. Likely vote: YES.
This resolution would "create a church-wide Community of Practice that works with up to 100 congregations and their bishops to help them redevelop to better engage the cultural realities of their communities for the sake of launching new ministries and multi-cultural missional initiatives." This is really important, and I hope it passes.
The resolution also directs our communication staff to report on what's happening. It shares the cost among the churchwide budget, participating dioceses, and redeveloping congregations; in other words, everyone has some skin in the game. The funding request is for $725,000, which is a bargain. If this works, we'll learn things that will help our whole church. If it doesn't work, we'll learn a bunch of things not to do. Either way, it's a good investment in learning and growth.
There are six or seven thousand congregations in the Episcopal Church. Some are thriving. Some are at death's door. Many, probably the majority, are teetering on the edge of viability. A modest investment of money and staff time could pay huge dividends as we seek to understand how to revitalize struggling congregations. In other words, this resolution looks at where the Jesus Movement meets the road and helps us get some traction.
A033: Supporting and Expanding Episcopal Youth Events. Full text. Likely vote: YES, but I'd like to see amendments.
The Episcopal Youth Event is a major landmark on spiritual landscape of the Episcopal Church. I've had the privilege of attending the last couple of them, and it is truly exciting and inspiring to see hundreds of young people fired up about the Gospel. There are plans afoot to host an EYE-like event in Province IX, and there are probably other ways to expand and enhance these events.
Ordinarily, I'd oppose a resolution like this, because it simply commends and "supports" work on EYE and new, similar events. However, I am keen for bishops and deputies to engage with Evento de Jovenes Episcopales (the Province IX event based on EYE). Most of our commending and supporting is of US-focused initiatives. Here's a chance for us to celebrate our identity as an international church, and to be on record as supporting our youth and young adults.
I'd like to see us engaging in longitudinal studies of EYE. Other than the short-term feelings during participation, does it make a difference? What is especially impactful? How does the format need to change and how does it need to maintain continuity? I'd like to see us finding ways to connect the wider church to events that are, of necessity, limited in attendance. Is there a way for St. Swithun's to be more connected? During committee hearings on this resolution, I hope the conversation will go deeper. How can General Convention, our church leaders, and indeed all congregations, connect with EYE and other events? What are we doing to study them for measurable impact? What is the accountability?
A034: Supporting General Convention Children's Program. Full text. Likely vote: YES, if amended.
The children's program at General Convention is a real gift. This resolution says that, which is not enough. The resolution says we should continue "to direct funding to include the youngest of God's children in our work together." But we don't fund these programs adequately right now.
The children's program runs from 7:15 a.m. until the close of business sessions each day. But it doesn't go into the evenings, when many important activities occur. In conversation with parents, many of them tell me that the children's program, as constituted now, simply doesn't provide enough coverage to make it work for parents with children at convention. Yes, I know it works for many people. But not all.
Everything I have heard is that the program is excellent. That should, indeed, be celebrated. What should not be celebrated is that the cost of the program for parents is $50 per day. That's pretty cheap, but over the length of convention, it adds up.
We say that we want younger leaders in our church. If we mean that, then we need to ALL share the full cost of the programming for children. And the programming needs to be extensive, so that it works for nearly every parent. I don't have children, but I would gladly pay a few dollars to make sure that my colleagues with children are not financially burdened at convention. My diocese is cheerfully willing to fund the cost of child care for our deputies, if needed, but every diocese might not make that choice.
So let's not just celebrate a great children's program. Let's make it better, and let's fund it so that deputies, bishops, and others, can bring their children without a financial burden.
A035: Commend "The Church: Towards a Common Vision". Full text. Likely vote: NO.
This resolution commends "to every Episcopalian for study the 2013 convergence statement published by the World Council of Churches, The Church: Towards a Common Vision (TCTCV)." First of all, I think this resolution will be ruled out of order. As I understand it, resolutions cannot incorporate by reference material that is not included. So if we're going to vote on this document, it needs to be included with the resolution.
There's a separate resolution about this document (A040) as well. I'm not sure why there are two, but this resolution merely commends a thing. For that reason, I can't vote for it. I'll say more about the "convergence statement" in comments on A040.
A036: Affirm Ongoing Work and Dialogue with Ecumenical Bodies. Full text. Likely vote: NO.
This resolution does what its title says. I am grateful for our church's work and dialogue with other denominations. I am grateful we are participating in ecumenical movements. This work is ongoing, and General Convention has already endorsed it. Until we say to stop the work, the work has been blessed and does not need to be blessed again. We need to live within our polity, which says that General Convention actions are true until revoked or changed. This resolution is so close to 2015-A017 that it would not be shocking to see this get ruled out of order.
A037: Encourage Interfaith Engagement. Full text. Likely vote: YES.
Surprisingly (to me), I could not find a previous resolution which does what this one does, simply encourage Episcopalians to engage with people of other faiths. "We particularly cite the deepening of the Christian Jewish and Christian Muslim engagement as well as the broadening engagement with other religious traditions such as Hinduism, Buddhism, Sikhism and others." Now, that's not proper legislative language, but I'm sure the committee will sort it out.
If it's true that we haven't gone on record endorsing interfaith engagement (other than a few resolutions with a focus on the Middle East), then this is rare case in which I will vote for a resolution that is affirmy or commendy. It's worth being on record on this topic of increasingly vital importance in our world today.
A038: Affirm the Inter-Anglican Secretariat. Full text. Likely vote: NO, but I'm open.
Last time around, I said I'd vote for a resolution similar to this one. I was concerned that people were keen to cut our church's funding of the Anglican Communion Office, so I wanted us to have endorsed communion-wide work. That seems less of a danger this time around. Also, we have already endorsed the Inter-Anglican Secretariat, so we don't need to do that again.
Also, a funny thing. If you try to learn more about the Inter-Anglican Secretariat, you'll probably do what I did and Google it. You'll find loads of references to the 2015 General Convention resolution. You'll find it mentioned in various Episcopal Church documents. But you won't find a website or any information about what the Inter-Anglican Secretariat actually is. So there's a another reason I can't endorse a thing. Maybe they're just not on the internet? Or maybe this is a thing that Episcopalians expect to take a train on track 9 3/4 to get to?
A039: Affirm The Work of the Episcopal Church at the United Nations. Full text. Likely vote: NO.
This resolution asks us to "rejoice together in being granted Economic and Social Council consultative status at the United Nations" and to be informed of what this means. I'm sure this is great news. And that's why General Convention passed a resolution (2015-A020) with almost the exact same words last time. I've got no beef with the Episcopal Church's work with the UN. But I really think General Convention, for the most part, needs to adopt a "one and done" model of celebratory resolutions. So I'll be voting no.
A040: WCC Statement: Towards a Common Vision. Full text. Likely vote: NO.
Here we revisit the convergence statement The Church: Towards a Common Vision [TCTCV] from A034. This time, the resolution asks us to ask our presiding officers to ask the Joint Committee on Ecumenical and Interreligious Relations to take up the cause of our church's formal response to TCTCV. If we need to do it this way, I'll change my mind and vote yes. However, executive council has already passed at least one resolution on this topic. Can this matter not be handled by executive council or our presiding officers? I'd prefer that General Convention not get into this, because that invites us to edit our response, and I'm sure the committee who crafted it are much more effective than a 1,000-member editorial committee.
I also had some concerns when I read TCTCV (because if you're going to endorse a thing or refer a response to it, you'd better read it!). Since I'm not a professional ecumenist or theologian, I'll suspend my concerns and trust the folks who do this for a living. But if we're going to vote on it, then we have to open up the whole can of worms. (That was not a pun based on the Lutheran reformation, if you were concerned.)
A041: Episcopal Church-United Methodist Dialogue. Full text. Likely vote: NO.
As you may know, our church has had ongoing dialogues with the United Methodist Church with an eye toward becoming full-communion partners eventually, like we are with the Evangelical Lutheran Church in America, Moravians, and others. I have substantial concerns about the specifics of this sort of arrangement with an Episcopal-Methodist agreement, but I'm glad for the conversation to be carrying on.
This resolution "receives with gratitude the proposal 'A Gift to the World, Co-Laborers for the Healing of Brokenness.'" Now that sounds like we are commending a report. But news reporting has suggested this resolution is understood as advancing us forward toward full-communion status. While I expect this will pass, I cannot vote for it, given concerns I have. If folks are really interested, I can blog more on the topic separately. (I just deleted 1,000 words on this topic, because I didn't want Blue's Clues to turn into a series of Tolstoy-length essays.)
So while I love Methodists and long for church unity, I don't think this proposal makes sense right now. I'll vote no. Your mileage may vary.
A042: Change the Committee's Name from "Executive Council Committee on Anti- Racism" to "Executive Council Committee on Anti-Racism & Reconciliation". Full text. Likely vote: NO, but only on principle.
I think it makes sense to change the name of this committee. I also think it is a committee of executive council, so executive council can act to change the name of the committee. If someone can tell me that this action must be taken by General Convention, I will of course be glad to vote for the resolution.
A043: Clarify and Update Mandate of the Executive Council Committee on Anti-Racism. Full text. Likely vote: NO, but only on principle.
As with the previous resolution, I don't think General Convention needs to get involved in executive council committees. If there's a good reason for General Convention to do this, I'll gladly vote for the resolution. By the way, this same committee asked for new mandates in 2012 and 2015.
I don't want anyone to think that I am in any way opposed to anti-racism and reconciliation work or to this committee. Our church needs to do more, not less, anti-racism and reconciliation work. My concern is only about the best use of time. Maybe, for example, if we weren't voting on resolutions like this one, we'd have time at General Convention to engage in non-legislative anti-racism and reconciliation work.
A044: Establish Expected Components (Rubric) for Anti-Racism Certification Training. Full text. Likely vote: YES.
Anti-racism trainings are offered with a wide range of quality and with various foci in our church. This new rubric (not a rubric in the sense of liturgy, but the more "secular" use of the term) would help with this by giving us some standards for training. I would never claim to be an expert, but the report and resolution around how the rubric would be developed seem to be just what we need in our church. The resolution asks for a small budget allocation ($130,000) to achieve the work, and that seems like a bargain.
One note: if you're on the legislative committee that will take up this resolution, make sure you fix the fourth resolve, which refers to the executive council "Committee on Racism." Oops.
A045: Revision and Reminder of Anti-Racism Training Requirement. Full text. Likely vote: YES, but it needs amendments.
This resolution strengthens requirements for anti-racism training in our church, to mean "passing a certification examination as defined by the Executive Council Committee on Anti-Racism and TEC staff which adheres to the rubric and process recommended by the Executive Council Committee on Anti-Racism." I'm all for this. We don't take the training seriously enough now. Often, it's because the quality of training has been low, but we're also tackling that challenge. So let's strengthen our certification requirement. Requiring folks to pass an examination makes good sense.
This resolution, however, tries to achieve is goal the wrong way. It attempts to "amend" resolution 2000-B049. Of course, we can't amend a resolution that has been passed almost 20 years ago. We need to pass a new one that replaces the old one. But more to the point, we need to make anti-racism training a canonical requirement, so that it has more force than a resolution of General Convention (which people feel more free to ignore). For example, we could modify our canons to require all ordained persons who have training every x years and require training for all lay persons who are appointed to churchwide committees or who work for the Episcopal Church. We could require training for vestries and diocesan committees. We have options, and I hope we will use them.
My hope is that the legislative committee that takes up this resolution will decide to go with a canonical enforcement approach and that they will consult with the legislative committee on canons. We want the language to be tight here.
Note: Here's a glaring example of how this resolution needs some editing. It refers to a "Standing Commission on National Concerns" as if that's still a thing. There are a many other edits needed as well. I'm sure hope those will get sorted in committee.
A046: The Episcopal Church [TEC] Host a Racial Reconciliation Awards Program. Full text. Likely vote: NO.
This is a worthy, but flawed, idea. Based on the idea that people respond to positive examples, the resolution proposes an awards program for racial reconciliation work. Maybe this is a great idea, but I think the anti-racism & reconciliation committee could take on this work without General Convention endorsement. Or there's a model with awards from Episcopal Communicators, a professional organization for communicators that gives Polly Bond awards; maybe a para-church organization could do this. But what I think we really need is effective communication of efforts that work (and efforts which fail). Maybe that requires story-telling with our churchwide communication office. Or maybe the anti-racism committee could keep a blog.
I'm sympathetic to the aim here, but I just can't quite wrap my mind around how this would work and how it could be effective. But I'm very glad to change my mind if someone has a different perspective to enlighten me.
A047: Ethical Investments. Full text. Likely vote: YES.
This resolution "reminds the Church that it is an ethical investor and that any investment return that is not obtained with due regard for the ethical and social positions of the Church risks undermining our values, and as the body of Christ in the world, we are called to seek to act in accordance with Christ's teachings including: promoting justice, making peace, loving our neighbors (including our enemies), and advocating for, supporting and serving the poor, the weak, and those oppressed or marginalized for any reason, because in so doing we are carrying out God's mission in the world, reconciling all things to Christ." It also asks that this reminder be circulated to churchwide, diocesan, and congregational committees that make investment decisions.
It is sad that we need this reminder. But we do.
At this very convention, there will be people resisting social investment policy recommendations with warnings that our first responsibility is a fiduciary goal to grow funds. This is antithetical to the Gospel. Our first responsibility is to proclaim the Gospel of Jesus Christ and to make disciples of all nations. Every dollar we have is, first and foremost, for that purpose. And we cannot credibly proclaim the Gospel if our money is being used in ways that go against what we believe and teach.
Don't let people seduce you into thinking there's a zero-sum dualism game here. We can invest money in ways that grow funds and which align with our Gospel values. But if we had to choose, I'll take the Gospel every day and twice on Sundays.
When this resolution comes up for discussion, listen carefully. See who preaches fear ("We might run out of money") and who preaches hope ("We will have enough"). See who preaches scarcity ("We need to guard our precious and limited resources") and who preaches abundance ("We have the gift of this money to share Jesus Christ with the world"). See who quotes the Wall Street Journal and see who quotes the scriptures.
This is but one of many places we'll talk about ethical and moral investing at this General Convention. These will be some of the most important conversations we have. Wisdom, attend!
Well, dear reader, you've made it through 4,000 words of scintillating commentary. You should get a prize. Believe it or not, I tried to be brief in commenting on resolutions. If there are things you'd like to hear more about, please leave notes in the comments. And, as always, I am delighted to learn from you and to change my mind as I am educated. Your comments are valuable, and I hope you'll leave them here (on the blog) where they can be seen by all. Facebook comments are also super-awesome, but then not everyone who lands here sees them.