Apps for the road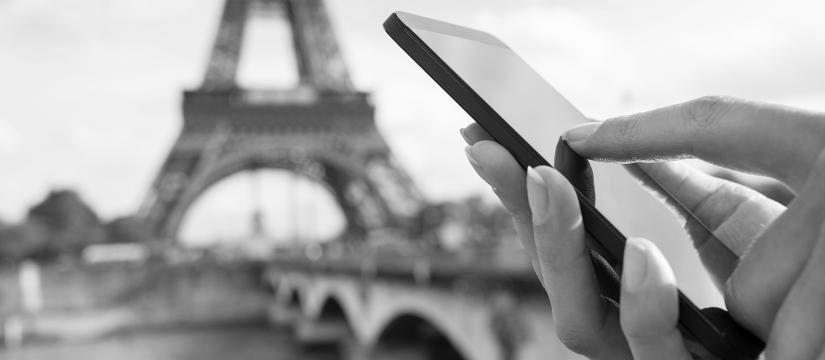 I spent lots of time on the road, quite often in strange cities. My iPhone helps make travel enjoyable and allows me to minimize disruptions. At this point, you might be wondering if you're on the wrong blog. No, you're still in churchgeek central, but I intend to return to a practice of several years ago, in which I sometimes wrote about non-churchy stuff. You're shocked, right?
Tomorrow I plan to publish an über-churchgeek post, so I thought this evening might be a nice time to bust out a post I'd be meaning to share for some time. People periodically ask me about technology and travel, so I thought I'd share a couple of thoughts on that front.
Apps
I use an iPhone, but I'm pretty sure all these are available for Android too.
Citymapper. If you're visiting a city that's covered by this wondrous app, run, do not pass go, and get it. It provides driving and transit directions, with the added bonus that in most covered cities, the app uses real-time transit updates. So if it would take 10 minutes on a train and 15 minutes to walk, the app will know to send you walking if you'd end up waiting 10 minutes for a train. It can tell you about driving, walking, or transit.
Tripit. This organizes all your travel plans. So every time I get a confirmation email from an airline or hotel, I just forward it to a certain address, then Tripit files all my plans away. I then have an itinerary on the web or on the app that lists all my plans, including confirmation numbers, prices paid, and phone numbers. I share this with people at home and work, so they can find me when needed. Tripit will monitor flights and notify you have delays or cancelations. It always knows what's next, so you don't have to fumble for numbers if you need them at a rental car counter or hotel checkin. There are other services like this, and they might be great. But I can vouch for Tripit. Oh, it also tells you how many miles you've traveled every year and how many days you've been gone.
Kayak. This is my go-to for comparison shopping airfares and hotels. Again, there's lots of competition in this space, but I've found Kayak to be useful and reliable. I use the app and website.
TripAdvisor. I'll be the first to admit that I find their "top things to do" and plenty of other info to be unhelpful, if not flat out wrong. But, when I'm hungry in a strange city, TripAdvisor is a sure path to a reliable meal. It works pretty much anywhere you're likely to be in the world. It will never take you to the truly amazing off-the-beaten-path place known only to locals, but it will get you to some plenty decent places in any city. And when you're doing tourist stuff, the reviews of sites can help with logistical challenges (avoid the ticket counters at the main entrance, and use the side instead, etc.).
Google Translate. This. Is. Amazing. You can write or speak in English (or your language of choice), and it will display or speak another language. Hold up your phone and get a transcription of someone's speech in another language. See a sign you're curious about? The app lets you snap a photo and it translates text right off the sign. Using this app is like living in the future. If you're going to be in a single country for a while, download the local language file to save data charges.
Your airline's app. If you mainly fly one airline (which you should do if you think you're going to fly more than 25,000 miles in a year), learn their app. I've used United's and American's extensively. They're handy for getting boarding passes, changing seats, airport maps, flight status, and sometimes even rebooking. Pro tip: if you're flying internationally or with a complicated itinerary, get paper boarding passes and electronic boarding passes. For one thing, if your phone eats your passes (it's happened), you have an instant backup. If your miles don't post, paper can help you get those miles you earned.
FlightAware. If you want to know everything about your flights, this is the way to go. This can tell you where your plane is (if it's on the way) or where that plane at the next gate is going. Want to find out whether your flight is usually early or late? Check. The gee-wiz factor comes when you turn on the map. See that plane flying overhead? FlightAware knows everything about it. All that, and more. Not so much travel, as travel geek.
Your hotel's app. If you're staying in chain hotels much, have a good look at their app. Hilton's app does some useful things, but my favorite is when you stay in a hotel with digital locks. You can use your phone to unlock your room. Again, it's Jetsons living.
SimplyNoise. I travel with a pair of ear buds, and if my neighbor at a hotel is making noise, I pop them in and fire up SimplyNoise. It generates "white noise" or other kinds of masking noise, to help cover up neighbor sounds.
Driving apps. Everyone has their favorites. If I'm in a new city, I prefer Google Maps, because I find the directions helpful down to telling me which lane to be in. In a more familiar city, I use Waze, because I like how it reports traffic hazards. Partly for political reasons, I do not use Apple Maps. Last time I was in the Holy Land, I noticed that Google provided coverage in the Palestinian Territories, and Apple leaves much of the West Bank gray. Besides principle, Google Maps is more likely to have your street or know your destination, wherever you are.
Zipcar and BCycle. If you're a member of Zipcar or BCycle, their apps can get you a car or a bike in a city you're visiting. But you already knew that.
Skype. For low-bandwidth connections, if you're traveling in places with lousy internet, no one beats Skype (last time I checked). When Facetime chokes in slow internet, Skype keeps you talking.
Your credit card's app. Most major credit card issuers have an app. Get it. It's handy for looking at recent charges and paying the bill. But the travel tie-in is this: if you get flagged for a fraudulent charge, the app can let you deal with it. I'd say about half the time when I leave the country, at some point, one of my credit card issuers decides to shut off my card "due to a fraud alert." With the app, I just log in, tap "It's OK, seriously" and all is well. Conversely, if there's real fraudulent activity, the app lets you catch and flag it that much sooner.
Mobile Data and Voice
Until now, I've always purchased a local SIM card when I get to a new country. It ends up being a lot cheaper, and then you have a local number to call hotels, colleagues, or restaurants. Plus getting the SIM is sometimes a moderately interesting adventure. It also means your regular mobile number doesn't work, and I consider that a feature. I don't want my phone ringing at 4 a.m. for a routine call because someone didn't know I was out of the country. Mobile carriers are starting to provide better international plans now, so it's worth considering the options on your current plan. Just make sure you research and pick an international plan. If you start using your phone in a new country without signing up for a good plan, you could get hundreds of dollars in data charges before you know it.
Security
I make sure I've backed up my phone before I leave for a trip. Worst case scenario, someone swipes my phone, I get a new one and don't lose much data. Same for laptops and other devices. With a good backup, one can be freed from anxiety about losing a device. It's just stuff, after all. I've been in trips with people who are so worries about their stuff (usually tech stuff) that it hinders their enjoyment of the place. Don't let stuff get in the way of experience.
Assume that when you use a WiFi hotspot someone else can see what you're doing. Secure websites (with the padlock, like 7WD!) are fine. Without the padlock, be careful. For extra security, I use EasyVPN when I travel. This is essential if you're in a country, such as China, that limits internet access. With EasyVPN, your connection is completely secured from local snoopers and you can bypass government firewalls.
So these are some thoughts on the tech side of travel. What I love about having found a good set of apps is that I can focus on the sites and people when I travel, because technology helps make the logistics and complications recede into the background as much as possible.
Please leave your corrections and additions in the comments!
Image: NRMA Insurance's The Hub blog.