Are we praying wrong?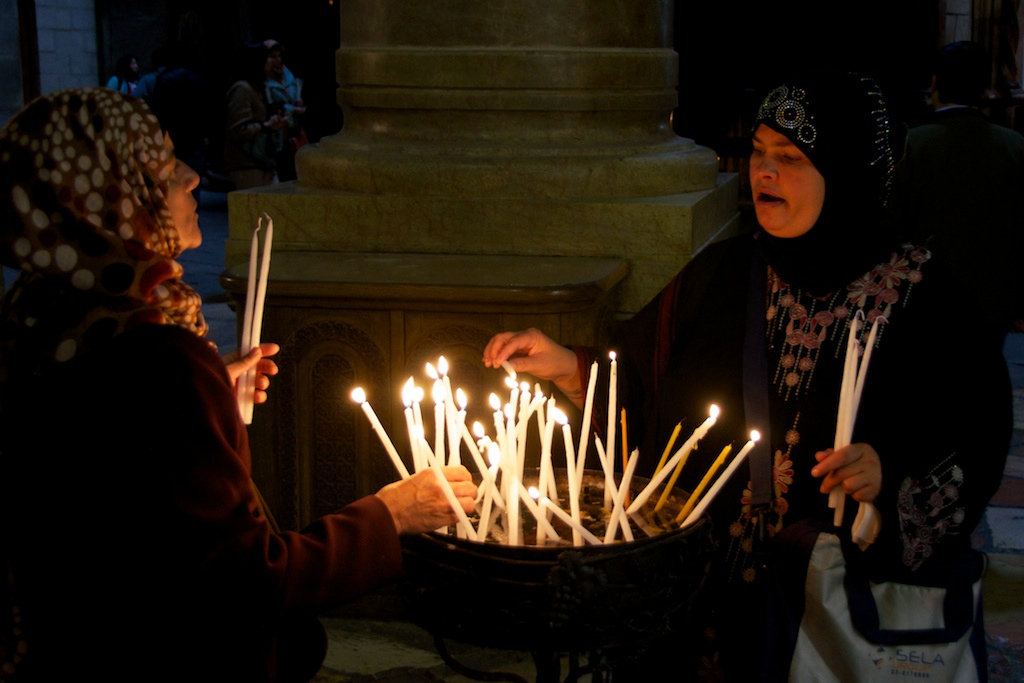 A few weeks ago, my attention was drawn to a 2014 Lifeway study on Americans' prayer habits. Not surprisingly, I suppose, the survey shows that we Americans are not praying the way Jesus taught us to pray. Instead, we mostly pray for ourselves and our own personal needs.
As Melody Shobe and I wrote in Faithful Questions: Exploring the Way with Jesus, too often people think of prayer as a kind of cosmic vending machine. We put our prayers through the slot, and we expect results to pop out. It's a very transactional, me-focused model. And so it is that quite often when Christians are given an open invitation to pray, the requests are for one's own job, health, happiness, or perhaps the same for a friend or loved one.
But that's not how Jesus says to pray. When he gave us what we call the Lord's Prayer as an example of prayer, Jesus urged that prayer include several things:
Praise of God and God's holiness
Prayer for the coming of God's kingdom
Prayer for God's will to be done
Prayer for sufficiency, for enough to make it through this day (and no more, if you get the biblical reference here).
Prayer for forgiveness of our sins, but also contrite hope that we might forgive the sins of others
Beyond that template, Jesus had other things to say about prayer. He told us to pray for our enemies. He told us to bless those who revile us. He told us to pray with pure motive, not for show.
At least among Episcopalians (and, I suspect other mainline Protestants), I rarely hear prayers for our enemies, prayers for the coming of God's kingdom, prayers for sufficiency, or prayers about forgiveness. Even praise of God's holiness is pretty rare in extemporaneous prayer.
The Lifeway study confirms our off-the-biblical-script prayer habit. To quote bits from the article:
Most Americans (82 percent) typically focus on their friends and family or their own problems (74 percent)
Just over half (54 percent) pray about good things happening in their life
Over a third pray for their future prosperity (36 percent)
Nothing here represents prayer as Jesus taught. Now, to be fair, some 37 percent of people said they had prayed for their enemies, and 41 percent said they had prayed for people who had mistreated them. But those are pretty small numbers for such a basic practice, so clearly taught.
And, from my perspective, it gets worse. It seems that these days nearly everyone agrees on one thing in American politics: our situation is dire. Whether you are conservative or liberal, it seems likely you despair about the coming presidential election and the conduct of candidates. There is, I think, broad bipartisan support for the idea that our elected leaders could be doing a much better job. Here's the kicker. Only 12 percent of Americans say they have prayed for our political leaders. One in eight.
Shouldn't we all be praying for those who lead us? Especially since Americans seem to think prayer works:
Most Americans who pray (83 percent) think at least some of their prayers are answered. That includes one in four (25 percent) who say all their prayers are answered, one in five (21 percent) who say most of their prayers are answered, and more than one in three (37 percent) who say some of their prayers are answered.
If we think our prayers work, and if we are concerned about our nation, why aren't more of us praying for our leaders?
You can quibble with the survey data. People probably said what they thought they should say. Maybe if the sample wasn't skewed in some way, things would look different. But be honest. Think about the last time you were at a church meeting or a worship service and people were invited to pray. What were those prayers like?
Now, in one sense, there is no wrong way to pray. That is, if our intention is to talk to God and to listen for God's still, small voice, we haven't gone wrong. But I think we could do better.
RenewalWorks, a ministry of Forward Movement where I serve, had been collecting data on spiritual growth and vitality. We now know a lot about the spiritual health and vitality of our church. And we know a lot about the catalysts for spiritual growth. What pushes us to grow?
It turns out that prayer looks different depending on one's spiritual maturity. People who are spiritually less mature tend to pray for their own immediate needs. People who are moving along pray for the good of the world, for God's will to be done. People who are Christ-centered listen for God, spending less time telling God what to do. It makes sense, right?
St. Paul used the example of giving spiritual milk to newborns in the faith and solid food to more mature followers of Jesus. Think of infants who must have certain foods for their bodies to grow. Think of young children who are choosy about what they eat. And then think of a person who eats what is set before them, savoring it all — and not harming their bodies with much lousy food. (I have no moral high ground here, eating way more junk food than I should!)
Might we try to develop our prayer life? Might we encourage others to do the same? In this contentious time, surely all of us could agree to pray for our political leaders and all those who seek political office. It would not be at all partisan to pray that God's will be done. Perhaps those of us who are church leaders should be encouraging this kind of prayer.
And maybe we should imagine what it would be like to pray for our enemies. I know one thing for certain, when I pray for my enemies it changes my heart.
Several months ago, I heard a wise man speak about his life of prayer. He's been a priest for decades. He told of going to Egypt to spend a month in the cell at a Coptic monastery. For a month, he ate every meal in his cell, leaving it only for daily worship. For a month, it was just this man, a few books, and his prayers. There, he says, he learned to pray for the well-being of others for the first time in his life. Before that, he says, when he prayed for a friend to get well, it was because he didn't want the sorrow if his friend didn't get well. It was about him, not his loved one. In that cell, he learned to pray for the well-being of others, to pray for God's will to be done.
Most of us won't be able to go to the cell of a monastery to re-learn lifelong habits of prayer. But we can push ourselves a little. We can move from comfort and familiarity to a place of discomfort and challenge. For myself, I've decided to start praying for political candidates I don't much like. I'm praying for their well-being and for God's will to be done.
What about you? What about your life of prayer? If you are a lay or clergy leader in church, what can you do to help those around you deepen and enrich lives of prayer?
You might think that I, working in a ministry focused on daily spiritual practices, would be decent at prayer. But reflecting on all these things, I think I'm just getting started along the path that Jesus has laid out for me.
Pray for me, OK?
Photo by yours truly. Pilgrims praying in Church of the Holy Sepulchre, Jerusalem.