When compassion gets real
Like many of you, I was surprised this afternoon to learn of US Supreme Court Justice Antonin Scalia's death. Like many of you, my first brief thought was about the future direction of the Supreme Court. But my second thought, almost immediately, was of his family and loved ones. Thanks be to God, grace moved in my heart, and compassion found its way in quickly.
I've been a bit shell-shocked by the reaction to Scalia's death. Probably, I shouldn't be surprised, but there it is. One Facebook friend described Scalia as "rubbish" and expressed gladness at his demise. There's been some rejoicing all around. Politicians didn't pause long enough to acknowledge that a human being was involved before they started posturing about under what circumstances this vacancy might be filled. His body isn't even cold yet.
On Twitter, I wrote, "People rejoicing at #Scalia's death. I can't even. He was a precious child of God whether or not we agreed with him. Lord, have mercy." Someone tweeted back to ask if I had proof. And I wrote this: "My faith teaches me that all people are made in God's image and are therefore precious. Whether or not we like them."
We live in an age of disposability. We buy things we don't need, and then we toss them aside when they bore us. We too easily end relationships rather than doing the hard work of reconciliation. We brand particular groups of people as less worthy, and they become expendable. I get how tempting that is. I'm not immune to this. Sometimes emotion gets the best of me, too. And in those moments I want to build walls rather than bridges.
But here's the thing. Christian love doesn't work that way. Jesus taught us to love everyone, and whether or not we like them has no bearing on it. Christian love is not about emotions, it is about grace. Christian love does not come with a Hollywood soundtrack, but rather with the sweaty brow of hard work.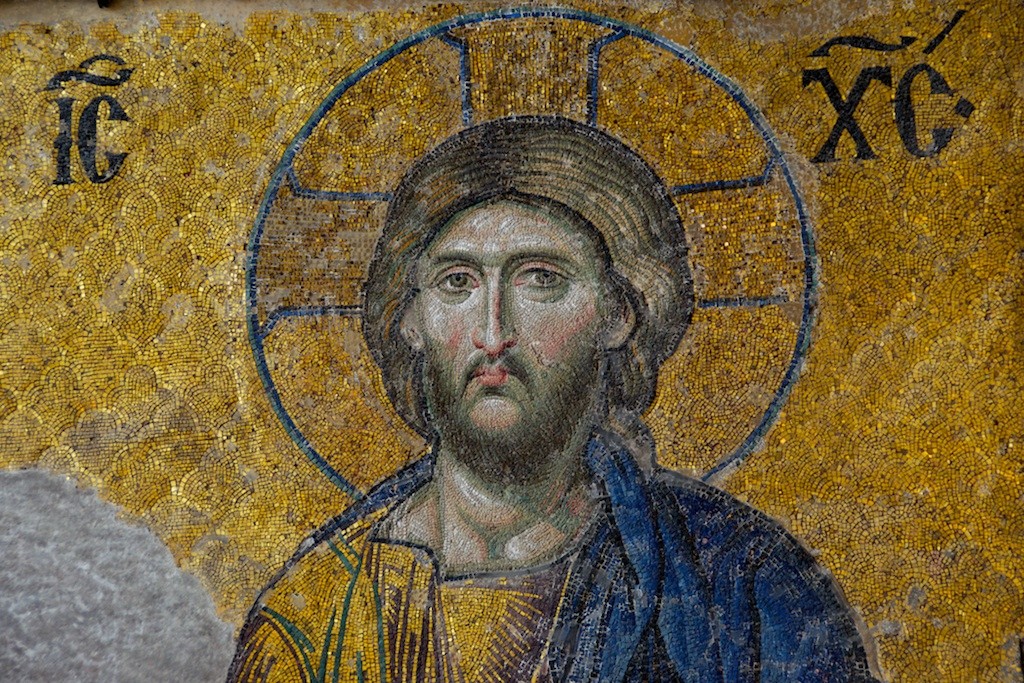 No human being — no matter how repugnant to us — is disposable. Every Jewish or Christian person, and many other faiths, should know that each person is made in God's image. As an Episcopalian, I have made promises to "seek and serve Christ in all persons" and to "respect the dignity of every human being." There are no asterisks. All means all.
Scalia's death is an opportunity to practice compassion. We can practice compassion for him and the repose of his soul. We can practice compassion for his family and loved ones who are not thinking about politics, but grieving the loss of a companion and friend. None of this means that we should ignore his legacy. Christian love is not a free pass. Jesus also teaches us about accountability and the challenge to repent. Absolutely, let's discuss Scalia's legacy in jurisprudence and the American landscape. We can even think about what happens next for the Supreme Court.
Above all, though, let us pray. We should pray for the repose of his soul. We should pray for comfort and healing for those who grieve. We should pray for God's mercy on us for all those times we have treated creation, things, and even people as disposable.
If we Christians can't get this right, there's really not much hope for our world. We proclaim a faith which is about boundless grace (remember the thief on the cross?) and reconciliation (think Good Samaritan). Maybe we could try to take the high road now and in the future. Maybe we could say that our faith is not defined by what talking heads say, whether from MSNBC or Fox News. Maybe our entire worldview is unlike the zero-sum world of partisan politicians. Maybe we would do well to proclaim the Lord's favor and goodness, even and especially, when we are advocating for those with whom we disagree. Maybe we should offer a word of hope and grace on social media.
In the wake of the Anglican Communion Primate's Gathering last month, I saw worrying comments then too. People were acting as if we can dispose of other members of Christ's body the church. But the scriptures are crystal clear: we can do no such thing. Instead, we are called to love those with whom we disagree. We are called to double down on relationship and to pray for God's grace in reconciliation.
Jesus said, "You have heard that it was said, 'You shall love your neighbor and hate your enemy.' But I say to you, Love your enemies and pray for those who persecute you, so that you may be children of your Father in heaven; for he makes his sun rise on the evil and on the good, and sends rain on the righteous and on the unrighteous. For if you love those who love you, what reward do you have? Do not even the tax collectors do the same? And if you greet only your brothers and sisters, what more are you doing than others? Do not even the Gentiles do the same? Be perfect, therefore, as your heavenly Father is perfect" (Matthew 5:43-48).
Our world needs to hear and to see the hope of God's love. Our world needs us to love our enemies and all our neighbors. Let us show forth the reconciling, amazing, transforming love of Jesus Christ by showing compassion. Compassion isn't worth so much when it comes easily. Compassion will change our hearts and our world if we can practice it when it's hard. It's time for compassion to get real.