Dusting off the cobwebs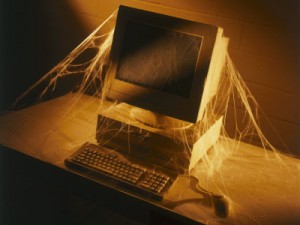 I pulled a blogging muscle in the run-up to General Convention last spring. Of course, I don't mean a literal muscle. It's just that blogging every day for a long time — writing tens of thousands of words about resolutions to be considered — sort of wore me out. After convention I had a lovely vacation (check out photos of Tokyo, Siem Reap, Bangkok, and Singapore on flickr). Then it's been a bit nuts with travel. Anyway, I can see the light at the end of the fall travel blitz, and my desire to write has finally surpassed by blog-weariness.
In the next few days, I'll get things cranked up. I've got some stuff to say about evangelism, our new Presiding Bishop, my new book Faithful Questions co-written with Melody Shobe, possibly General Convention, and of course prayer book revision. On the latter topic, I don't know that I'll much much more to add than that Derek Olsen has said (here, here, here, or here) or, for that matter, Matthew Olver (here, here, and here).
Dear reader, I would welcome your requests and suggestions. Anything you're dying to hear from 7WD? Have I listed something that will be annoy or bore you? Do leave a comment and let me know.
Stay tuned to this space. As soon as I get all the cobwebs cleared, I'll have more to say on the usual topics and maybe some new ones.