Tangled Up in Blue: Peace in the Holy Land
This is the thirty-second post in a series on resolutions for General Convention 2015. See also the index of resolutions and the list of resources related to #GC78.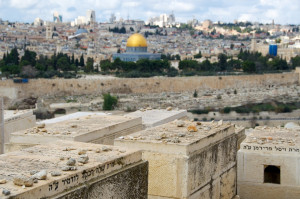 There are several resolutions from dioceses and deputies dealing with peace and justice in the Israel and Palestine. Before we look at the resolutions, I'd like to share some reflections based on two trips I've taken to the Holy Land.
On my first trip, I took a course at St. George's College in Jerusalem. It was really inspiring on all kinds of levels. The course was mostly focused on the historic Jesus ("The Palestine of Jesus"), but we also spent some time hearing from Palestinian government officials about the current state of affairs. For an Israeli perspective, we visited a settlement. The slant here was toward a Palestinian perspective, as our only Israeli voice was pretty extreme.
My second trip was a pilgrimage with Christians for Fair Witness on the Middle East, led by Sr. Ruth Lautt. I went with a group of Episcopal clergy (and a lay person!) to listen and speak with people across the spectrum, avoiding the most extreme views one way or the other. We visited the Palestinian stock exchange, a refugee camp, a Palestinian real estate developer, and Palestinian activists. We visited the Israeli Defense Force headquarters, heard from a police officer who travels to the sites of suicide bombings, received a briefing from a retired IDF officer on a hilltop overlooking the Gaza strip, and toured the separation wall with the retired IDF officer who supervised its construction. We met with religious leaders. We met with journalists and writers. We also prayed and visited in holy sites of Judaism, Christianity, and Islam. Every night our group prayed together and debriefed what we had heard that day.
Here's what I heard consistently from nearly every voice. Everyone yearns for peace. Even IDF officers long for peace, as their own lives are at risk with the present state of hostility. Everyone believes that peace is possible, but almost everyone said "not yet." That was heart-breaking to hear. "We want peace, but we just don't think it's possible in our time." Everyone craves recognition as individuals and for their states. Palestinians want Israel and others to acknowledge their right to govern themselves and to be a state. Israelis want Palestinians and others to acknowledge their right to exist and to be a state. Both Israelis and Palestinians know, at some level, that their future relies on co-existence with the other.
There are plenty of ways they don't agree. Where should borders be? What about settlements? What about guarantees of safety and security?
A few thoughts.
1. One of our group members said something in one of our evening debriefings that has helped me shape my views of this situation. He said the situation looks different depending on how much you zoom in or zoom out. For example, if you look just at Israel and Palestine, Israel looks like a bully. But if you zoom out to the whole middle eastern region, where millions of others would like to exterminate Israel, the fears and behavior of Israel become comprehensible (even when we don't condone them). If you zoom in on history since 1967 or 1948, the situation looks different. Zoom out to include the 1930s and the Holocaust, and it looks different again. Zoom back so you're looking at millennia, and it changes yet again. So our understanding depends not only on who we hear from but on how far back we stand.
2. Everyone we spoke with longs for recognition. In that world, lining up so we're sympathetic to only one side may have unintended consequences.
3. Americans might do well to encourage ongoing conversation and deepening relationship. We heard many stories of business relationships and friendships and education opportunities across the border. Those kind of relationships are what can change the reality on the ground. Engagement is where it's at.
4. Americans too often gravitate to one side or the other. We tend to fall into radically pro-Zionist or radically anti-Israel positions. Change the labels if you will but those are the sides. The problem is that the situation is more nuanced than most of us understand or care to deal with. I'm not saying we can't or shouldn't hold opinions, speak up, and work for peace. But imagining that one side is 100% right and one side is 100% wrong is naive at best and antithetical to peace and justice at worst.
5. No one should vote to condemn Israel or Palestine, or boycott either side, without speaking with those who will be affected. Sitting in a place of comfort and voting to punish straw people is heartless. Perhaps these actions will make sense, but at least let us go there and listen first and then tell people what we are planning. Let us gaze into someone's eyes before turning our backs.
6. I hope we will make sure we apply a consistent policy, whatever it is. Christians lining up to go after Israel while we profit from other nations' human rights violations has a lousy smell, after nearly 20 centuries of anti-Jewish behavior. If we're going to boycott companies who support military occupation, let's apply this boycott to every company of all nations, including our own government's occupations. (By the way, if you want to drive into the Palestinian territories, Apple maps won't work. You'll need Google Maps, which has full coverage there. So if you want a hard-core boycott of pro-Israel companies, now would be a good time to toss your iPhone.)
7. I think the Episcopal Church's current strategy of positive engagement is the right one. Championed by our current Presiding Bishop, this allows us to invest in Palestinian economic sustainability and to continue to engage with Israel. We can also be partners in bridge-building, which is the long-term best outcome.
8. Boycotts, divestment, and sanctions could have real effect, but not everyone thinks this is a good idea. Israel is rightly nervous about BDS talk, because a successful boycott could cost their economy $47 billion over ten years according to a Rand study. On the other hand, if lasting peace were achieved, Israels economy would grow by $123 billion according to the Jerusalem Post. But not everyone, including Palestinians thinks BDS is a good idea. Even the Palestinian Authority opposes BDS, knowing that their security relies on Israel's flourishing. Simply put, General Convention lacks the knowledge and experience to wade into this to take a firm stance allied with one side at the expense of the other. Perhaps we should listen to Palestinian priest Fr. Elias Chacour, who said to Presbyterians considering a BDS resolution, "Instead of being cornered with divestment, why don't you take a proactive initiative, a kind of reinvestment? We would welcome a positive action rather than continue criticism of one side against the other."
9. The two most important things we can do to work for peace in the Holy Land are to engage (if possible, by visiting and by making pilgrimage) and to pray for the peace of Jerusalem. This is actually the most important thing. Pray for the peace of Jerusalem. This will change our hearts and, I believe, the hearts of people throughout the Holy Land.
Last, but not least, a note about resolution A052, from the Standing Commission on Anglican and International Peace with Justice Concerns. I think this is an excellent resolution which calls us to exactly the kind of engagement that matters. I blogged about this few weeks ago, and my only big hope for change to the resolution is that we add a resolve calling us all to pray for the peace of Jerusalem, because I think all we do here needs to be anchored in prayer.
Now, with that said, on to the resolutions from deputies and dioceses.
C003: Work for Justice and Peace in Israel-Palestine. Full text. Likely vote: NO.
This resolution takes a one-sided approach, condemning Israel and calling for a boycott of Caterpillar, Hewlett Packard and Motorola for their support of occupation. Just to take one example of problematic language, the resolution rightly takes issue with "construction of a barrier on Palestinian land" but does not take note of the fact that suicide bombings in Israel decreased sharply after the wall's construction. (To be clear: I think the wall is terrible, but it most certainly has reduced terrorist attacks.) I do appreciate the call to prayer in the fourth resolve. For the reasons I outlined above, I'd rather see positive engagement than boycotts, and I'd rather see mutual recognition even as we condemn particular actions. My hope is that we pass A052 instead.
C012: Divest/boycott products supporting infrastruction [sic] of occupation. Full text. Likely vote: NO.
This one supports divestment from "Caterpillar, G4S, Hewlett-Packard, and Motorola Solutions" because they "support the infrastructure of the occupation." Again, for all the reasons above, I'm not sure this is helpful. At the very least we should apply a broad, consistent policy to all companies in all nations, rather than target a few companies. I also think we should not divest without engagement first. If we were to do something like this, my hope is that a small task force or committee of Executive Council could visit Israel/Palestine and study the issue before making recommendations. 1,000 bishops and deputies are not well equipped to set policy this way. I'd rather see A052 pass instead.
C018: Pursue Justice, Peace and Security in the Holy Land. Full text. Likely vote: NO.
This resolution is more balanced, and it parts of it could be added with good effect to A052. It expresses "profound love and concern for all the people of the Holy Land, both Israeli and Palestinian, and of all faiths, Christian, Muslim and Jewish, and call on all to refrain from the use of violence, terror and oppression" and urges "Israel and Palestine to engage in talks toward ending Israel's occupation of the West Bank, East Jerusalem and Gaza, and achieving a just and peaceful solution which allows both Israel and Palestine to live in peace and security." It calls for ongoing work with the Diocese of Jerusalem. The big resolve is one which directs
the Social Responsibility in Investment Committee to present a full and public report to the first meeting of the Executive Committee in 2016 documenting all actions, including corporate dialogues and shareholder resolutions, taken in response to the Executive Committee resolution passed in October of 2005 regarding companies that contribute to the infrastructure of Israel's ongoing occupation of the West Bank and the Gaza Strip and companies that have connections to organizations responsible for violence against Israel.
The Executive Council resolution from 2005 (EXC102005.01) called for the "Social Responsibility in Investments committee to engage in dialogue with and, where appropriate, to file shareholder resolutions" with companies
which operate in the Occupied Territories, in which the Domestic and Foreign Missionary Society (DFMS) owns shares and whose products or services contribute to violence against either side, or contribute to the infrastructure that supports and sustains the Occupation, such as settlements and their bypass roads, the security barrier where it is built on Palestinian land, and demolition of Palestinian homes…
I think engagement, especially through shareholder resolutions can be quite helpful. My hope is that this resolution is taking engagement into shareholder resolutions and not acting as a prelude to divestment. (If we are going to start a policy of divestment, we have much more homework to do first!) As with the others, I think A052 is a better resolution.
D016: Being Socially Responsible Investors In Palestine and Israel. Full text. Likely vote: NO.
This resolution takes a hard-line reading of the resolution from 2005, seeing a foundation for divestment where there was actually a basis for engagement. It asks for Executive Council to maintain a list of companies in the Episcopal Church's portfolio that are involved with the occupation (hard to know where to draw the line there, so does Apple's refusal to map the Palestinian territories count?). After shareholder resolutions have been filed, this resolution calls for divestment from any corporations who have not pulled out the occupied territories. As I've said, I think engagement is the way to go, and I think 1,000 bishops and deputies cannot exercise the kind of finesse necessary to wade into these waters in this way. If I were going to support any divestment strategy at all, it would have to include a small task force or committee of people who could conduct site visits before making policy recommendations. I think A052 is a better resolution.