Tangled Up in Blue: Structural change for flexibility (Part 2)
This is the twenty-fifth post in a series on resolutions for General Convention 2015. See also the index of resolutions and the list of resources related to #GC78.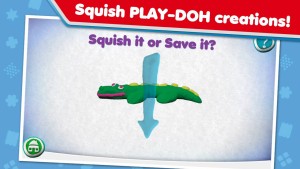 Here are the rest of the structure resolutions which have come from bishops, dioceses, provinces, and deputies. Yesterday I posted the resolutions from dioceses and provinces. Today it's deputies' resolutions. (The bishops did not submit any on this topic, or at least not yet.)
Have a look at my introductory note in yesterday's post if you want a flowery introduction. Otherwise, let's get right to it.
Onward to the resolutions!
D001: Amend Canon III.9.7. Full text. Likely vote: YES.
Clergy are required to resign all positions at age 72. This resolution tweaks the canon that governs what happens with those recently retired/resigned clergy. Most of what happens here is clean-up. Bishop becomes Ecclesiastical Authority so that a standing committee could act when there is no bishop, and so on. There is one additional phrase, and I suppose it is a necessary but frustrating addition. The resolution would add the qualifying phrase, "without licensure unless required pursuant to Section 6 of this Canon" to the stipulations on these clergy. This is because apparently some bishops have been requiring licensure for clergy to serve after 72, even though they are canonically resident. So even though the bishops' practice is illicit, and should be dealt with on its own terms, we are spelling out that these licenses are not required. I suppose it's not a bad idea to achieve clarity, but one wishes one's bishops would know and follow the canons in the first place.
D002: Amend Canon III.4.1(a), 2(a) and (b). Full text. Likely vote: YES.
Our canons provide for lay leaders to be licensed as "Pastoral Leader, Worship Leader, Preacher, Eucharistic Minister, Eucharistic Visitor, Evangelist, or Catechist." At present, these licenses. must be issued by the bishop. This resolution would allow a bishop to delegate this licensure to a congregational leader, with provision for requiring the use of prescribed forms and with reporting. This makes good sense, since bishops will usually rely on the recommendation of a local leader anyway. This is all permissive, so if a bishop does not want to delegate this authority, it need not be done. I see no reason to refrain from giving this a try. Let's add some flexibility and encourage the use of these licenses.
D003: Amend Article V of the Constitution. Full text. Likely vote: YES.
At present, when a diocese wants to merge with another diocese, each diocese must have a bishop who agrees to this, along with the diocesan convention (and many other layers of approval). This resolution amends the constitution to replace "bishop" with "ecclesiastical authority" so that a standing committee could fulfill this function in the absence of a bishop, for example if a bishop had retired but a new one had not yet been called. This also strikes the provision, "In case the Episcopate of a Diocese be vacant, no proceedings toward its division shall be taken until the vacancy is filled." It is precisely during transitional moments that dioceses might be likely to have the flexibility to merge, so we should allow them to consider this possibility. The merger still requires other steps, including the approval of General Convention, so this provision could in no way result in too-hasty mergers. I hope we'll approve this first reading of constitutional change, so our dioceses have flexibility to explore new possibilities.
D004: Create a Task Force to Study Episcopal Elections and Appointments of Bishops. Full text. Likely vote: YES.
We've had some "issues" with bishop searches lately. For one thing, our House of Bishops seems to be getting less diverse, rather than more diverse. Our current process is controlled by a set of documents not widely shared in the church, and we have easily-identified problems with the selection of candidates who may not be fit to hold episcopal office. So this resolution calls for a task force to study the issue of episcopal "discernment, nomination, election, and transition of bishops, including the selection and training of transition consultants." The task force is also called to look at the "roles, and responsibilities of the Episcopate, including the use of Bishops Diocesan, Bishops Coadjutor, Bishops Suffragan, Provisional Bishops, Missionary Bishops, and Assistant Bishops in this Church." There are other provisions, and I encourage you to read this entire resolution. Whether we are getting the best bishops — called and qualified by the Holy Spirit — is one of the most important leadership issues our church will face in the coming decades. Let's get this one right.
D006: Amend Canons I.3 and I.4.3. Full text. Likely vote: NO, because I think there's a better version.
This resolution attempts to perfect some of the work TREC did by clarifying roles at the churchwide level, especially by adding the position Church General Manager. I may well be biased, but I think the resolution which has come out of the Episcopal Resurrection group is more thorough and clear when it comes to clarifying roles of leadership at the churchwide level. Do read this one carefully though, and compare it with TREC's resolution A009, which I wrote about here (and on which I will have a revised opinion to publish soon). Meanwhile, have a look at D010, below, which I think is better.
D007: Amend Canon III.2.1 and Canon III.12.4(a). Full text. Likely vote: YES.
This resolution attempts to make it easier for two or more dioceses to work together, should they wish to explore shared ministry. The first change would allow dioceses to share a single Commission on Ministry, if they wanted to do that. The second would allow two or more dioceses to share a bishop, perhaps because they each need a part-time bishop who divides her or his time. Current canons require the bishop to live inside her or his diocese, and this change would allow a standing committee to permit its bishop to live elsewhere, if that bishop is serving in another diocese. Both changes here are permissive, not required. We need more flexibility, but this resolution would maintain current requirements for each diocese to have its own standing committee and finance committee.
Resolution A102 (which I already wrote about) tries to fix the bishop-in-two-places problem this way, "provided that, if a Bishop serves in more than one Diocese, the Bishop, with the concurrence of the Standing Committees of each Diocese in which the Bishop serves, shall reside in each of the Dioceses in which the Bishop serves." I'll trust lawyers to figure this out, but I would have thought one can reside in a single place only. That seems to be our principle with canonical residence, for example. Whatever wording passes muster, let's allow our bishops to serve multiple dioceses with the concurrence of their standing committees.
D008: Amend Article I, Section 1 of the Constitution. Full text. Likely vote: YES.
Let it be noted I am listed as the proposer of this resolution, so take what you read accordingly. This resolution fixes a constitutional problem in our church's governance, and it opens the possibility of future change (without requiring anything further). Our constitution currently says, "There shall be a General Convention of this Church, consisting of the House of Bishops and the House of Deputies, which Houses shall sit and deliberate separately" (emphasis added). Our practice at General Convention has been to have various Joint Sessions of the Houses for sundry purposes, but the constitution would seem to prevent this. Remember, our canons cannot allow what our constitution forbids. So this is a simple fix. We add the phrase, "unless a Joint Session is provided for by the Canons or the Presiding Officers shall together call for a Joint Session which is approved by a majority vote in the House of Bishops and the House of Deputies." This allows our current canons to be licit again (once this constitutional change goes into effect), and it also allows the President of the House of Deputies and the Presiding Bishop to call for a joint session if they wish, provided that each house approves of that session.
At one time, I thought a unicameral General Convention was a grand idea. Now, I'm not so sure. But I do think it might make sense to at least open the constitutional possibility of a single-house deliberation at some future time, and we certainly want to fix what appears to be a constitutional problem with our current practice.
D010: Clarify Officers of the Episcopal Church. Full text. Likely vote: YES.
This resolution is massive, and it does all sorts of things. Adam Trambley, who is part of the Episcopal Resurrection group (including yours truly) who wrote this resolution, has written a thorough blog post about the resolution and what it does. Go read Adam's post. I'll wait.
The resolution suggests something along these lines in an effort to align responsibility, authority, and accountability for our churchwide offices. I'm grossly simplifying.
The Presiding Bishop is freed up to be the visionary leader our church needs, to lead our bishops, to travel around the church, and to be a public voice for our church.
An Executive Director (a position already in our canons) leads the churchwide staff (with some exceptions) and is accountable to the Executive Council.
All sort of byzantine knots are untangled with our current Secretary and Treasurer positions, which currently present a nearly impenetrable web of overlapping roles and unclear accountability.
The President of the House of Deputies is the vice president of the corporate entity of the Episcopal Church, the DFMS. Also the PHoD and PB jointly nominate several churchwide leadership positions to Executive Council.
A new position of Church General Counsel is added so there is an attorney for the church, as opposed to one who serves the Presiding Bishop, the President of the House of Deputies, or someone else.
As the explanation notes, "All of these positions — Executive Director, Executive Officer of General Convention, Treasurer of The Episcopal Church, and General Counsel of The Episcopal Church — would be nominated by the presiding officers and elected by Executive Council. They would report to Executive Council, and Council could terminate any of them by a two-thirds vote." This creates accountability. Responsibility and authority are much more clear.
If we do nothing else at this General Convention with church structure, I hope we will clarify roles of our churchwide leaders. We need our leaders to be able to, well, lead. Our current system is massively dysfunctional in ways that would require a much longer blog post to detail. There are lots of ways to solve this challenge. TREC proposed clarifying responsibility and authority in the Presiding Bishop, which might make sense, especially if there's a way to create accountability also, and that's not easy to do. The Executive Director is attractive, I think, because it makes lines of authority clear (our board of directors, Executive Council, ensures that the ED is following identified priorities) and it frees up our Presiding Bishop to be a visionary, not a manager.
I happen to think D010 provides a solid solution, but I would gladly vote for another way of doing almost any of this. But we need to do something. If we want our church to respond to the needs of the world, we need our leaders to be able to lead.
NOTE: I helped to write resolutions, D003, D004, D007, and D010. I proposed D008.