Tangled Up in Blue: Political and Policy Sundries
This is the twenty-third post in a series on resolutions for General Convention 2015. See also the index of resolutions and the list of resources related to #GC78. For this post, see also some thoughts on resolutions dealing with matters political.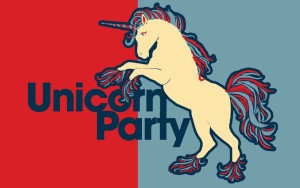 As I survey the resolutions from bishops, dioceses, provinces, and deputies, I see quite a few resolutions dealing with political and public policy matters. For context on my view, see an earlier post entitled, "Politics, slacktivism, and discipleship." In that post, I expound on a principle I first articulated in 2012. Let us tell the world what we are going to do about political problems, rather than telling the world what they should do about political problems.
With that in mind, let's look at a whole slew of politics and public policy resolutions. I'm going to deal with Israel/Palestine resolutions separately.
B002: Support the End of the Embargo of Cuba. Full text. Likely vote: YES, but only if amended.
This resolution urges our church and our members to work for an end to the United States embargo of Cuba. As it stands, I agree very much with the intent of this resolution, but there is no cost to us — we are simply telling others what to do. I would love this resolution if it also set in motion regular contact between Cubans and members of the Episcopal Church. I would also be interested to hear how members of the church in Cuba feel about this effort. Lastly, I would be like to see language which indicates that only one of the 16 nations of the Episcopal Church has an embargo. Most importantly, if we can also set in motion some work and some relationship-building between our churches, I would gladly vote for this.
B003: Support for The Episcopal Church in Cuba. Full text. Likely vote: NO.
Recently, the synod of the Episcopal Church of Cuba voted to rejoin the Episcopal Church (of the USA et al). Relations were cut off in the Cuban revolution. This resolution takes a positive position on that decision and sets in motion work to bring reunion to fruition. There is also reaffirmation of a 2009 resolution of General Convention to establish a retirement fund for Cuban clergy. There are a three reasons why I am uncomfortable voting for this resolution. First, the issue of reunion is super-complicated. The vote in Cuba was really close and very controversial. Their leadership has not had a chance to reflect on what reunion might mean or how it would work. The issues (and perceived issues) around finances are vastly more complicated than many understand, and from what I am told, there was much misunderstanding before the vote in Cuba. Second, I don't vote for resolutions which reaffirm past action of General Convention, because our polity says this is not necessary. Third, it is not clear where the money to fund a Cuban clergy retirement fund would come from, and I do not think we should make promises we cannot keep. In general, the issue of Cuba is one for our Presiding Bishop and the Executive Council to wade into, and it will take some time. General Convention has neither the expertise nor the competency to take positions on these issues right now.
B005: Quality Public Education for All. Full text. Likely vote: YES.
Certainly educational and economic inequality is a Gospel issue, and I am glad to see us thinking about this stuff. This resolution endorses church-school partnerships and urges these partnerships to join the 'All Our Children' National Network. If that's all the resolution did, I wouldn't vote for it, but it does one more thing. It requests "the 'All Our Children' National Network to collaboratively convene an intergenerational symposium on "Children, Poverty, and Public Education: The Role of the Church in Addressing Educational Inequity," with a report thereon to be submitted to the 79th General Convention." My hope is that this report will recommend action that we, as a church, can take to foster church-school partnerships and general engagement with critical issues of public education. My further hope is that this will not simply by a US effort, but that we will engage in some of the other 16 nations of the Episcopal Church.
B006: Support the Potential of Genetically Engineered Foods in the Care for Creation. Full text. Likely vote: NO.
This resolution does things such as "Affirms that genetic engineering technologies have growing potential in care for creation and minimization of the human footprint in the community of life" and "Supports sound risk assessments of genetic engineering applications by limiting the scope of the Precautionary Principle" and "Support technologies to mitigate and reverse threats to species and biodiversity." I do not see how more than a handful of deputies or bishops would possibly have the competence in these matters to have an informed opinion. Toward the end, things get better, when we are asked to "encourage churches and individual Episcopalians to reflect upon the theology of food and faith as it may bear upon stewardship of creation." Still we are not equipped to become knowledgeable enough to weigh in here, and mostly we are affirming and commending, of which I am not a fan. If we had six resolutions instead of nearly 300, we might have the time for this. Perhaps if it's a pressing churchwide issue, Executive Council could take this up through one of its subcommittees.
C005: Decreasing Gun Violence. Full text. Likely vote: NO.
I am a fan of strict gun control laws, but I cannot support this resolution. For one thing, it is directed toward urging "all legislators at federal, state, and local levels" to help decrease gun violence. This is problematic firstly because we are telling others what to do. Where is our commitment here? What is the likely efficacy of such a feel-good resolution? Secondly, I would be unlikely to vote for this resolution because it fails to recognize that most of the nations of the Episcopal Church already have strict gun control laws, while some of the nations in our church have much worse gun violence problems. Personally, I support every plank in this resolution, but as a deputy at the church's General Convention, I cannot vote for a domestic American policy issue statement in which we as a church are doing nothing. Nor is there a shred of language in the explanation or resolution about why we as Christians, as opposed to liberals, might have these views.
C013: Facilitate Dialogue on Climate Change and Divestment Strategy. Full text. Likely vote: NO, unless amended.
The first resolve welcomes the release of an Environmental Protection Agency report, which seems to me outside the bounds of General Convention's scope. Others may differ, clearly. The second resolve recommits to opposing environmental racism, something General Convention has already stated. We must not get into the business of restating past resolutions, partly because we could spend every convention saying what we've already said, and partly because doing this undermines our polity: once General Convention speaks, its actions remain in force until stated otherwise. The reason I'm not taking a pass on this resolution completely is the third resolve, which I would vote for on its own. It asks Executive Council and the Church Pension Group to
assess whether the benefit of a divestment strategy would be in compliance with our values and issue a report thereon by the Summer of 2016 and we call on upon the Executive Council to facilitate church-wide dialogue on this subject following the issuance of this report and communicate the results of the dialogue to the 79th General Convention.
If divestment is a useful thing to do, it would be good to know that. This is an appropriate use of our funds, to invest or divest based on our faithful engagement with public policy issues.
C014: Commend Charter for Compassion. Full text. Likely vote: NO.
The Charter of Compassion has wonderful ideas about how "We urgently need to make compassion a clear, luminous and dynamic force in our polarized world." However, I cannot vote for a resolution which merely affirms, asserts, and encourages, even if the object is a wonderful charter. We must not continue to spend our time at convention on resolutions which might feel good to vote for but which accomplish little if anything. Dioceses are "encouraged" to study the charter. I note that based on the reports from last General Convention, our highest compliance on any issue directed to dioceses was 16 out of 109 dioceses. It baffles me why we would spend time on resolutions which, at best, are going to be ignored by 85% of dioceses.
C019: Establish Response to Systemic Racial Injustice. Full text. Likely vote: NO.
This resolution says racism is bad and something should be done. The language is a bit more specific, and I fervently agree that racial profiling is a sin of the worst kind and that our criminal justice system needs much reform. All that said, I cannot vote for this resolution for two reasons. First, it refers to "this country" which makes no sense in a church comprising 16 nations. Second, there is absolutely no involvement by our church, other than vague urging for public policy. What if we committed to requiring every church to have racial diversity on its vestry? What if we committed every bishop to spending time doing ministry in prisons? What if we said we'd cut the asking for dioceses from 18% to 15% on the condition that dioceses spend 3% of their budget on building local relationships to end racial injustice. There are myriad ways we could respond, but this feel-good resolution does not seem like a good response to me.
C020: Ministry to People with Mental Illness and Their Families. Full text. Likely vote: NO.
For one thing, my heart does not warm to resolutions where no explanation is provided. How can I know that the proposers intend? In any case, this resolution calls upon "dioceses, congregations, schools and agencies of the Episcopal Church to assess best practices in their mission and ministry for the inclusion, support, and spiritual care for persons with mental illness and their families" and to share those practices. I'm just not convinced this will have efficacy. If we really want stuff like this to happen, we need to create accountability ("No Episcopal organization will receive grant funding unless _____" or something). The issue is real, but I don't think this resolution will change much.
C025: Adopt Charter for the Safety of People. Full text. Likely vote: NO, because there is a better version.
This is quite similar to, but less robust than, resolution A050 from the Standing Commission on Anglican and International Peace with Justice Concerns. This resolution simply affirms the charter, whereas A050 calls for it to be posted in churches and also to produce resources for the whole Episcopal Church, including materials adjusted for cultural context. You can read my write-up on the better version of this resolution here.
C028: Disclosure of Criminal Records. Full text. Likely vote: NO.
This resolution has General Convention "confim that an individual's unrestricted criminal conviction records, other than those discharged and juvenile records, shall not be considered confidential, and that such information must be made available to all persons having a role in hiring or electing the person in question." I'm not sure what it means for General Confirm to confirm a legal assertion. I'm not qualified to verify that what is stated here is true in every state, let alone every nation of the Episcopal Church. Clearly the issue of adequate background checks for lay and clergy hiring is an issue, however, I'm not sure that this is the solution to that problem.
Perhaps this was submitted before the Heather Cook incident, but it feels like a well-intentioned response to that problem. There the issue was not any sense of legal confidentiality, but a complete failure of those who had access to information to share it. If someone told them the material could not be shared and they believed that, then an assertion like this doesn't change things. Some people had a responsibility and failed in that task. We should not solve one problem by creating others. This blanket declaration may not serve all purposes in all situations, and even if it did, if it is already true (we are "confirming") then there is no need to state it. What we need in our church is a complete re-thinking of hiring and electing policies, not just because of Heather Cook, but because our system is dysfunctional in many ways. Cook was a symptom of something deeper. We need to treat the causes, not the symptoms.
I join with others who have proposed a resolution to call for study of our process of discernment and election around bishops, but that probably needs to be expanded more broadly. We need a comprehensive solution, not a piecemeal solution. And, again, I'm not even sure this one holds water legally in the US, let alone in the other 15 nations of the Episcopal Church.
C030: Control of Automatic Weapons. Full text. Likely vote: NO.
This resolution "urges our Senators, Congresspersons, and President Obama to enact legislation designed to ban the sale, transfer, importation, and manufacture of fully automatic weapons and high-capacity magazines, armor-piercing ammunition, and kits that convert ammunition-feeding devices into large-capacity magazines capable of using over ten rounds." Again, for the zillionth time, a whole bunch of Episcopalians are not citizens of the United States, and we should speak for the whole church when we speak, and not for a few. Second, I simply do not believe that Congress or POTUS will see that we passed resolution C030 and hop to it. As a citizen, I'd vote for a measure like this. Third, if this resolution included a canonical change or something to make all churches gun-free zones, I might find it more compelling. As it is, this might make us feel good but will do little or nothing.
C037: Sponsoring and Supporting Scouting Units. Full text. Likely vote: NO.
This resolution does a lot of commending and recognizing. Most of it is directed toward the Boy Scouts of America who are not under the authority of General Convention. At the time of charter renewal (something that local chapters do with congregations or host sites every year), we are supposed to write to "to the Boy Scout Council for that unit, making it clear that The Episcopal Church strongly disagrees with the BSA's policy of discriminating against qualified adult leaders based on sexual orientation." The BSA are already on the way to ending their ban, but I can get behind a bit more pressure here. However, we should do this in a way that means something. Again, if we want to do something, how about a canonical change that, for example, requires churches to be used only by organizations which agree not to discriminate based on the protected classes we have listed in our canons? If we want to do something, let's do something. Oh, and no explanation again. Grrr.
C039: Fossil Fuel Divestment and Clean Emergy Reinvestment. Full text. Likely vote: NO.
This resolution calls "on the Episcopal Church Pension Fund and the Episcopal Church Endowment Fund to adopt a policy to refrain from this time forward from purchasing any new holdings of public equities and corporate bonds of the world's leading 200 fossil fuel companies as identified by the Carbon Underground." Setting aside the question of whether or not General Convention can legally require the Trustees of CPF to invest a certain way, I think this one requires a bit more finesse. I have no idea what the 200 companies are. I don't know what benefits we might gain from proxy resolutions as shareholders. There is another resolution, C016, which calls for study and action by Executive Council in 2016. That seems like a better way to go because the pros and cons of various strategies can be weighed and a smaller group can delve into the details of exactly how stringent to be on divestment, etc. I do not think we need to study this to death, but I do not think 1,000 people at General Convention are well equipped to set firm investment policy. That said, I appreciate the positive investment suggestions (clean energy companies, etc.), and I hope the resolution which emerges from committee will contain study of both divestment and positive investment.
C041: Eliminating Fossil Fuel Holdings and Investing in Clean Energy. Full text. Likely vote: NO.
This quite similar to the previous resolution, and my sense of it is the same. The idea is solid, but there's a better way to do it. That way is C016.
C042: Responding to Climate Change. Full text. Likely vote: NO.
This one is shorter and more focused on divestment within five years. Again, C016 is the better divestment resolution, in my opinion.
D015: Encouraging Advocacy for Hunger Relief. Full text. Likely vote: NO.
This resolution mostly commends Bread for the World for its good ministry and effective strategy. It also urges Episcopalians "to pray and discern whether they are specifically called to advocate changes in public policy to help poor and hungry people." As 7WD readers will know, I'm not a fan of commending organizations, no matter how wonderful they are. If we started doing this for every good organization, we'd spend a month at General Convention doing nothing but commending all day and all night. The praying and discerning part is not bad, but I think there are better ways than General Convention resolutions to urge Episcopalians to do that work.
The image comes from here, and I have mangled it horribly with my meager photo editing skills to get rid of the year.