The General Convention infotainment you've always wanted!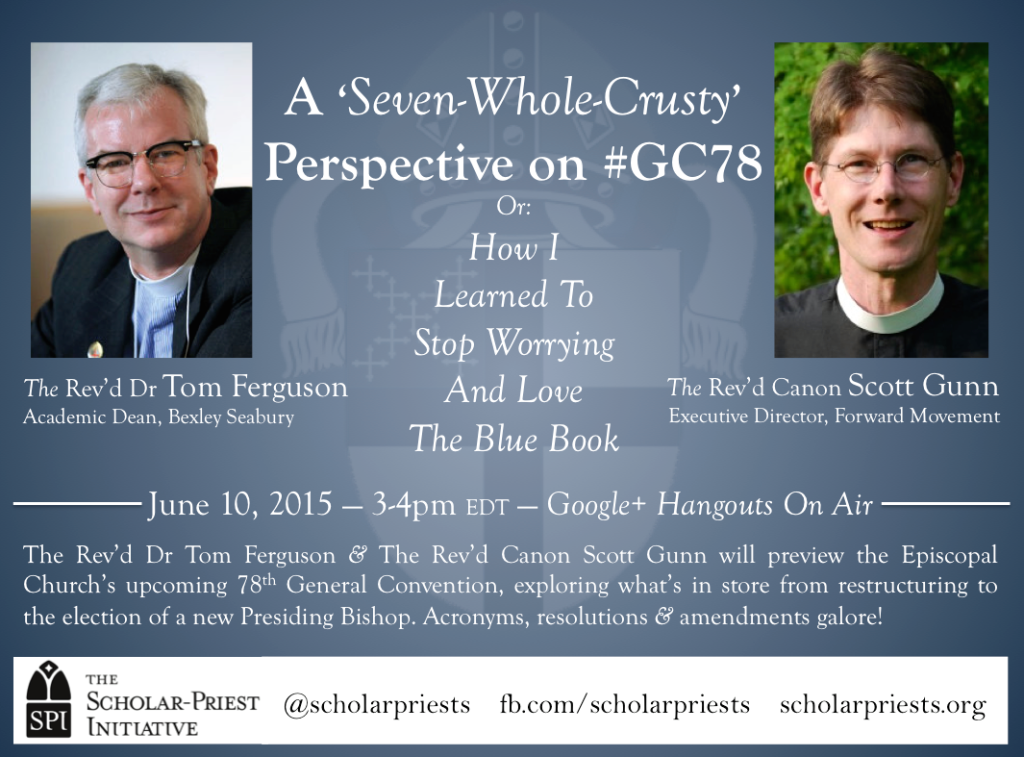 Finally, the event you've been waiting for, at least if you are a church wonk who cares about General Convention and who values a don't-take-yourself-too-seriously approach! This Wednesday, at 3 p.m. EDT, I will be talking online with the Crusty Old Dean, a.k.a. the Rev'd Dr. Tom Ferguson. We'll be doing this on a live Google Hangout called "A 'Seven-Whole-Crusty' Perspective on #GC78 (Or: How I Learned to Stop Worrying and Love the Blue Book)."
Please join us. We'll be taking questions and comments during the show presentation. To log on, simply click the Hangouts on Air link below:
https://plus.google.com/b/102863734187785680245/events/cuou1felou6i6ous67e9da9219o
You can leave questions in advance, if you like. You can post them on the Facebook event page (which you should also join for handy reminders that this is coming up!).
Tom and I are looking forward to discussing some of the major issues of General Convention and some of the things no one is paying attention to yet. Please tune in and share your questions and thoughts.