Tangled Up in Blue: Marriage Resolutions
This is the twentieth post in a series on resolutions for General Convention 2015. See also the index of resolutions and the list of resources related to #GC78.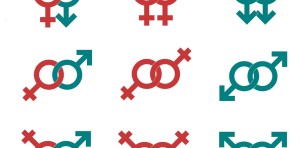 Marriage will be one of the most prominent conversations at General Convention, and with good reason. We've been discussing issues related to marriage and human sexuality in our church for decades. For some, the conversations have moved too quickly, and for others they've moved much too slowly. Particularly in the last few years, attitudes in broader society have shifted, at least in the United States, even as we continue to re-examine scripture and tradition. Perhaps I could have made my next point at any recent General Convention, but we are now at a critical juncture. Our church must act, because the ground is shifting (inside and outside the church) quickly enough that the status quo means losing our footing.
Of course, there are a variety of perspectives on what our action should be. This post is not the place to rehash all the arguments and points of view, but I would like to make a plea. Whatever we do at this General Convention, I hope we will do it graciously. We should be kind to one another, and we should realize that we have things to learn from those with whom we differ. In our speech and in our action, I hope we will model the love of Jesus Christ which is the same love that animates the very marriages we are discussing.
At the last General Convention, we created a Task Force for Study of Marriage. While I have a couple of criticisms of their work, I am profoundly grateful for their faithfulness in taking on a task that is difficult and which was sure to provoke critics from several sides. They did a fantastic job at enumerating some of the key issues, and in several places they have advanced our understanding.
The intent of creating a task force was to convene conversation and issue a report with possible recommendations for action at this General Convention. As I wrote elsewhere, there was a missed opportunity with this task force. First of all, the task force members are not as varied in their theological perspectives as are the members of our church. The report and the task force's conversation would have benefitted from the presence of people who believe that same-sex marriage is not something the church should bless. Too much of the theological portion of the report reads as a priori declarations. I have friends who hold a conservative position who could have been gracious conversation partners and who might have helped the theological section in its comprehension.
The task force was also meant to engage our Anglican Communion brothers and sisters in conversation, and that did not happen. That is a tragedy in terms of the unity of our church. This decision to proceed on our own, without listening to others and without sharing our hopes with others, reinforces gung-ho American colonial spirit in the worst way. Having traveled a fair amount around the Anglican Communion, I cannot put into words what a treasure this gift of communion is. We Anglicans have the opportunity to do mission work together, to study scripture together, to learn from one another, and to witness to one another. Turning our back on those relationships at this moment is disrespectful. So I hope whatever we do at this General Convention, we will renew our Anglican mission relationships.
I hear some proponents of proceeding quickly on same-sex marriage say they are prepared to jettison our Anglican Communion relationships. No Christian can say to another, I have no need of you. But even if one cares nothing about Paul's teaching, we should care about our relationships and the witness they offer. I have traveled to parts of the Communion where homosexual conduct (their phrase) is a crime. In these nations, I have heard from people who are struggling for their lives what it means to be reassured by my presence, and the the presence of others, of God's love amidst struggle. We can tell ourselves that these sacred moments might continue without our Anglican Communion relationships, but we would be misleading ourselves.
For some in our church, we've been talking too much about human sexuality and marriage issues, and for others, not enough. I don't know about that, but I do know we've had precious few gracious conversations among people of differing perspectives. Mostly when we talk, it is inside echo chambers of like-minded friends. But there are other ways. The Fully Alive Project was convened by a group, in partnership with the Anglican Theological Review, who wanted to hear from varied perspectives. In addition to a substantive "conservative" response called Marriage in Creation and Covenant to the Task Force on the Study of Marriage Report, they invited Daniel Joslyn-Siemiatkoski, Scott MacDougall, and Kathryn Tanner to provide "progressive" scholarly responses. They also asked me to provide a (non-scholarly) response. I encourage you to read all the papers, starting with the TFSM report, then the Marriage in Creation and Covenant report, and then the others. It's a rare opportunity to listen in on a respectful conversation on this important issue. You are also encouraged to read Craig Uffman's attempt at a constructive theology to support same-sex marriage, offered very much in the same vein as the Fully Alive Project.
I mention all these papers to show that respectful, theologically rich conversations are possible. They are also essential. You see, however we proceed, the costs are high. This is how I concluded my response (linked above).
In our conversations to date, I have heard many people laying cost upon others, but rarely offering to incur costs themselves. Let us make no mistake about it, there are costs no matter where we go. If we change our marriage canon, our church will be an untenable place for many of my friends, and our relations with others in the Anglican Communion may be irreparably damaged. Breaking ties in our Communion harms the witness of the church, it compromises important mission work, and it deprives both members of the Episcopal Church and other Anglican churches of the opportunity of mutual witness and growth in many issues, including human sexuality. Of course, the other way comes with its own high price. Until we have a different marriage canon and a single prayer book service, same-sex couples will not be wrong in believing they have been relegated to second-class status by the church. Our failure to offer the riches of God's grace to same-sex couples means that some people will miss an opportunity to know Jesus and to be incorporated into his church. Some will say, with merit, that justice delayed is justice denied. However, justice for people in America may mean extended injustice for people elsewhere, as our ability to stay involved and to witness in the life of other Anglican churches is limited. My point is that the price is high whatever we do; none of us must imagine we have no need of others or that there is an easy way ahead.
With all that said, I want to share three hopes for our present conversation and course of action:
That we seek and model the gracious love we know in Jesus Christ
That we continue to offer the riches of God's grace through the church's sacraments and blessings to all people
That we find an Anglican path built on the foundation of our own charism in the Christian family of churches
On a few issues here, I am still in discernment about how I think our church ought to achieve these goals. My hope, as I have said elsewhere, is that our church will have a single set of rites in the Book of Common Prayer to bless and solemnize marriages among same-sex or opposite-sex couples. I'm not sure about the best way to get there. As I wrote above, there are great costs with any approach.
There are three resolutions in the Blue Book that deal with the topic of marriage. In general, I think there are several ways we could proceed in considering the three resolutions.
Approve the resolutions here, as written. This means authorizing liturgical material for same-sex marriage and blessing, as well as a change in the marriage canon. The Book of Common Prayer itself is not subject to immediate change.
Begin the process toward revision of the marriage material in the Book of Common Prayer, possibly with an immediate change in the marriage canon.
Approve the liturgical material here for trial use, but do not change the canon.
There are some significant advantages or disadvantages with each of these approaches. My preference is option 3, followed by option 2, followed by option 1. Here's why.
If we pursue option 1 and change the marriage canon so that it provides for same-sex marriage but conflicts with the Book of Common Prayer, we are violating the integrity of our own constitutional identity. Our doctrine is defined such that it encompasses the "sacramental rites" of our church, which would include the marriage rites. The prayer book currently articulates a very clear doctrine that marriage is between a man and a woman. Thus we would have a canon that is explicit disagreement with our prayer book and the doctrine it teaches. This muddles, rather than clarifies, our position in a way that is neither helpful nor in concert with our Anglican identify nor our polity. In addition, the resolutions provide that the liturgical material be fully authorized without limit, which would be a departure from our usual custom. Normally we put new liturgical material into trial (or, more recently, "provisional") use before completely authorizing it. Setting aside subjective opinions about the liturgical material, it simply has not benefitted from widespread use to be ready for full authorization. We need to try it on, and probably revise it further.
One issue with this first option is that the liturgies would be fully approved for use by clergy without recourse to a bishop's permission and without recourse to the will of a congregation. A priest could use these liturgies without conversation with a bishop or congregation. While our church has, I think, broadly settled on a consensus that we wish to find ways to marry and bless same-sex couples, there are still many faithful people in our church who do not share this view. Imagine the case of a priest who wishes to marry same-same couples against the wishes of a congregation (or vice versa). Imagine the case of a priest who wishes to offer same-sex weddings in a diocese whose bishop is troubled by this. Relationships could be imperiled, and there is little "cover" for clergy or congregations. One benefit of "trial use" and other mechanisms is that leadership can ensure that necessary conversation and discernment takes place.
Option 2 would put us on the way to prayer book revision. The second form of the marriage material in the Blue Book is based very closely on the current marriage rites in the prayer book. With very minor edits, these rites could be approved for a first reading of prayer book revision (it takes two successive General Conventions to change the prayer book). This would let our yes be yes, and our no be no. We'd move very quickly toward the goal that many of us share, that is, a single set of prayer book rites for all marriages and blessings. (Note that Form 2 is probably nearly ready for this, because it is a minor revision of long-used material; Form 1 is not ready for use in the prayer book, but it could be authorized, eventually, for use similar to the way we have authorized Enriching Our Worship.) In this scenario, I hope we would leave the canon alone for now, and change it at the next General Convention when we change the prayer book. We would also authorize the liturgical material for trial use. This maintains the ability to marry and bless same-sex couples, even as we move toward a clear, theologically rich, long-term solution.
Many in our church will not favor this approach for various reasons, especially more conservative folks who will not want us to authorize material for same-sex marriage. This approach gives three years of gracious room before final, formal authorization takes place, and perhaps in this time a reconciled path forward could be seen, both within our church and within the Anglican Communion. If nothing else, it paves the way for crystal-clear certainty on where we are headed, so that all people will know and can discern their response accordingly. And, again, this option allows us to continue marrying and blessing same-sex couples.
Finally, there is option 3. Here we continue to offer same-sex marriage and blessing, even as we "try on" the relatively new liturgical rites the SCLM has drafted. We defer from the canon change that creates discord between our prayer book and our canons. At the same time, we make gracious space on several fronts. I hope we would explicitly encourage (perhaps even in the canons) delegated episcopal pastoral oversight, so that in those cases where a conservative congregation feels out of step with its bishop or where a liberal congregation wishes to proceed with same-sex marriage against the wishes of its conservative bishop, respectful relationships could be maintained even as congregations discern their response. In this way, we are meeting immediate and real needs for the sacramental hopes, desires, and needs of all people, even as we continue gracious conversation within our church and within the Anglican Communion.
Now, with that record-setting preface, we turn to the resolutions themselves.
A036: Amend Canon I.18 Marriage. Full text. Likely vote: NO, but I am in discernment.
This resolution amends the canon which governs marriage. Chiefly, this amendment removes the definition of marriage as "…a physical and spiritual union of a man and a woman…" and a "…lifelong union of husband and wife as it is set forth in the Book of Common Prayer." There are other clarifications, including the provision which allows clergy to use any material authorized by the church to solemnize marriages. Clergy continue to have the option to decline to solemnize or bless a marriage.
One concern I have with this canon, in addition the conflict with the prayer book I have mentioned above, is that the couple's declaration is no longer provided. In the current canons, couples are required to sign a declaration before marriage in which the exact words are provided:
We, A.B. and C.D., desiring to receive the blessing of Holy Matrimony in the Church, do solemnly declare that we hold marriage to be a lifelong union of husband and wife as it is set forth in the Book of Common Prayer. We believe that the union of husband and wife, in heart, body, and mind, is intended by God for their mutual joy; for the help and comfort given one another in prosperity and adversity; and, when it is God's will, for the procreation of children and their nurture in the knowledge and love of the Lord. And we do engage ourselves, so far as in us lies, to make our utmost effort to establish this relationship and to seek God's help thereto.
Among other things, this lovely language is a solemn reminder of the nature and purpose of marriage. It summarizes our doctrine of marriage beautifully. Under the proposed canonical amendment, the language is not provided. Instead,
Prior to the solemnization, the Member of the Clergy shall determine, and shall require the couple to sign a declaration attesting
(a) that both parties have the right to marry according to the laws of the State and consent to do so freely, without fraud, coercion, mistake as to the identity of either, or mental reservation; and
(b) that at least one of the parties is baptized; and
(c) that both parties have been instructed by the Member of the Clergy, or a person known by the Member of the Clergy to be competent and responsible, in the rights, duties, and responsibilities of marriage as embodied in the marriage vows: that the covenant of marriage is unconditional, mutual, exclusive, faithful, and lifelong; and
(d) that both parties understand these duties and responsibilities, and engage to make the utmost effort, with the help of God and the support of the community, to accept and perform them.
Here, the spiritual meaning of marriage is removed and in its place are contractual obligations of a marriage. The couple is supposed to remain faithful, but to what and why? I'd like to see a declaration here with lovely language that summarizes our doctrine of marriage. The fact that we're not quire ready to do that is perhaps an indication that we need a bit more discernment time and theological reflection as a church. Without a stated doctrine of marriage, we run the risk of abandoning our Christian practice to cultural notions of romantic love and feel-good sentiment. Marriage is deeply counter-cultural, whoever is getting married, and we need to teach that and state our doctrine at every opportunity. The lack of a clear declaration invites unhelpful muddle.
My reluctance to change this canon stems from my sense that we should not create  further confusion. Instead, let's continue to experience the joys and challenges of same-sex marriage and blessing. Even as we do this, we can engage in the theological reflection which will enable us to craft crisp and beautiful statements of our doctrine and discipline of marriage.
A037: Continue Work of the Task Force on the Study of Marriage. Full text. Likely vote: YES, but only if amended.
This resolution continues work begun by the Task Force for the Study of Marriage with a slightly larger task force. Some members of the current task force would remain. There are two absolutely essential amendments here. First, the enabling language needs to insist that people have diverse theological points of view are appointed to the task force. This cannot be another liberal echo chamber. Second, we must insist (again) on engagement with our Anglican Communion brothers and sisters. We need a task force that is willing to share and to listen with those of other perspectives both inside and outside our church.
My hope is that the task force considers not only the issues of same-sex marriage, but other issues, many of which are listed in the resolution:
those who choose to remain single; unmarried persons in intimate relationships; couples who cohabitate either in preparation for, or as an alternative to, marriage; couples who desire a blessing from the Church but not marriage; parenting by single or and/or unmarried persons; differing forms of family and household such as those including same-sex parenting, adoption, and racial diversity; and differences in marriage patterns between ethnic and racial groups, and between provinces inside and outside the United States.
They might also look at divorce rates and the increasingly countercultural nature of marriage as a witness to the Gospel.
So let's continue the good work begun this triennium, but with renewed effort at engagement among diverse theological perspectives. Let us ensure that our work is rooted in discernment not in advocacy. Let us give thanks for Christ's love which is manifest in, I believe, all Christian marriages.
A054: Adopt Resources and Rites from "Liturgical Resources I: I Will Bless You and You Will Be a Blessing, Revised and Expanded 2015." Full text. Likely vote: YES, but only if amended.
This resolution authorizes and commends for study the liturgical materials for same-sex marriage and blessing prepared by the SCLM. I fully support the ongoing use of these materials, and I was especially delighted to see the emergence of liturgical forms that are closely based on our current prayer book forms (Form 2 of these materials). One can envision the replacement of our prayer book rites with Form 2, which would enable us to solemnize all marriages from one rite.
All that said, I would like to see this material authorized for trial use, as opposed to fully authorized. For one thing, Form 1, in my view, still requires some maturation before it is ready for full-on authorization. Trial use also allows us to keep our eye on the prize, which is full incorporation into the prayer book, as opposed to "separate but equal" rites to be used along side the prayer book. As I said above, I could even imagine voting, at this General Convention, on a resolution to start Form 2 on its way to incorporation into the prayer book.
Speaking of Form 2, there is one change I think we need to make, mostly for aesthetic reasons. In the version shown here, the options for people are listed separated by slashes. An example, "N., will you have this woman/man/person to be your wife/husband/spouse; to live together in the covenant of marriage?" In our current prayer book, we italicize pronouns or nouns and edit on the fly (or in printed leaflets. This looks a little better and reads less like a sterile form. So we could change the question to "N., will you have this person to be your spouse; to live together in the covenant of marriage?" and leave it to the officiant to fill in the correct nouns.
If you want an example of why I think Form 1 isn't quite ready for prime time, consider this vow:
In the name of God,
I, N., give myself to you, N.
I will support and care for you by the grace of God:
in times of sickness, in times of health.
I will hold and cherish you in the love of Christ:
in times of plenty, in times of want.
I will honor and love you with the Spirit's help:
in times of anguish, in times of joy,
forsaking all others, as long as we both shall live. This is my solemn vow.
This is written in almost-Trinitarian language, but the persons of the Trinity are listed as God, Christ, and Spirit. You can see the problem. Christ is God. The Spirit is God. So this weakens this expression of the Trinity when the first person is simply God. I can understand that they were trying to avoid male language, but surely there were other choices — choices which would also avoid modalism. I'm not sure I have a suggestion, but until stuff like this is sorted out, I don't think this is ready for authorization. If we keep it in trial use, subject to feedback, maybe someone will devise more elegant and theologically sound alternatives for awkward places such as this.
My own marriage over over 20 years has been a great gift, and I hope persons called to same-sex marriage can also know that gift with the blessings of the church. Realizing that I benefit from great privilege, I plan to do a lot of listening at General Convention, and I hope others will do the same. However we proceed, some will be elated and others devastated, with many reactions in between. Let us be gentle with others and open our hearts for the grace of the Holy Spirit.
In conclusion, I want to remind my readers of my original hopes.
That we seek and model the gracious love we know in Jesus Christ
That we continue to offer the riches of God's grace through the church's sacraments and blessings to all people
That we find an Anglican path built on the foundation of our own charism in the Christian family of churches
Lord, have mercy on us all in these vital and challenging conversations and deliberations.