Tangled Up in Blue: Constitution and Canons (The Sequel)
This is the nineteenth post in a series on resolutions for General Convention 2015. See also the index of resolutions and the list of resources related to #GC78.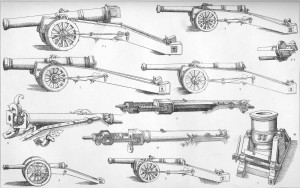 Yesterday I looked at 19 resolutions of the 34 (!) resolutions from the Standing Commission on Constitution and Canons. Today we look at the remaining 15 resolutions. Will this batch follow yesterday's unprecedented feat of 100% YES likely votes? Stay tuned to find out.
Without delay, here we go. Or, as one does with canon resolutions, FIRE!
A136: Amend Canon IV.14.4 Distribution of Accord. Full text. Likely vote: YES.
In a clergy disciplinary proceeding, a signed Accord is sent to the two parties. This amendment clarifies when that happens, which is on the date the Accord is signed.
A137: Amend Canon IV.14.5 Modification of Times. Full text. Likely vote: YES.
Why write a fresh explanation when the SCCC has written one that works just fine? "This amendment provides deadlines for the Bishop Diocesan to act on Accords." There were already some deadlines, and now they're shorter, which is a good thing. Who needs 30 days to send a letter? Twenty is enough. And so on.
A138: Amend Canon IV.14.8 Shorten Times. Full text. Likely vote: YES.
This one moves around some stuff about objections to conference panel orders and also tightens up some deadlines for disciplinary proceedings.
A139: Amend Canon IV.14.11 Adding Church Attorney to Comport with Parallel Canon. Full text. Likely vote: YES.
Corrects a broken reference and adds the ability of a church attorney to object to a conference panel order, whereas currently only the respondent can object.
A140: Amend Canon IV.12 Add President of House of Deputies as Recipient of Notice of Accord. Full text. Likely vote: YES.
This one adds the President of the House of Deputies to the long list of people who receive notices of accords and orders from disciplinary proceedings about deacons or presbyters. Also permits the church attorney to object to orders.
A141: Amend Canon IV.14.12(b) Correction to References to Office of Transition Ministry. Full text. Likely vote: YES, but needs technical amendment.
In the case of bishops, this amendment corrects the name of our churchwide transition ministry office in the list of people who receive notice. I wonder why we aren't going to send these notices to the President of the House of Deputies, just as we do for deacons and presbyters? There's also a slight correction needed: the list includes — in a grammatically awkward clause — the fact that notice should be sent to "all Archbishops and Metropolitans, and to all Presiding Bishops of Churches in communion with the Church." If we intend for these notices to circulate in the Anglican Communion, we need to either make a lower-case "presiding bishop" so that it means "bishops who preside" or we need to add a couple more titles. Scotland has a Primus and the churches in India are led by Moderators. Otherwise, I think the bases are covered.
A142: Amend Canon IV.15.6(b)(5) Standards for Appeal. Full text. Likely vote: YES.
So as to avoid reinventing the wheel, here is the provided explanation: "In the event that the Procedural Officer decides a procedural issue, such decision can be a basis for appeal to the Provincial Court of Review."
A143: Amend Canon IV.16 Clarification of Matters Concerning Abandonment. Full  text. Likely vote: YES.
This one clarifies the language — and requires more notifications — in the process of disciplinary proceedings against clergy who may have abandoned the Episcopal Church (that is, most commonly, become active in another church not in communion with the Episcopal Church). Seems to make sense.
A144: Amend Canon IV.19.4 Statute of Limitation for Perpetrators and Observers of Sexual Abuse. Full text. Likely vote: YES.
This amendment clarifies that there is no statute of limitations for "physical violence, sexual abuse, or sexual exploitation against a person under 21 years of age" for either those who committed the acts or those who aided or abetted the conduct.
A145: Amend Canon IV.19.6 Clarifying Consequences of Default by Respondent. Full text. Likely vote: YES.
In the event a respondent (that is, a clergy person accused of a violation) does not respond, that failure to respond is interpreted as an admission that the charges are true, under this amendment. This is to prevent a truculent cleric from disrupting things by refusing to cooperate.
A146: Amend Canon IV.19.14(b) and (c) Impartiality. Full text. Likely vote: YES, but requires technical amendment.
I happened to notice on this one that the form of the resolution is not correct. Specifically the markup showing canonical changes does not correctly show the current form of the canon and all markup for changes. I'm hoping that's a problem isolated to this resolution, since I have not been verifying the form of every resolution here. In this case, it's not a huge deal, but if you want to see exactly what's being changed, you'll need to go look up the original canons. Ordinarily, the resolution form is supposed to show how the canon reads now and exactly what's happening to it.
Anyway, this one adds church attorney and procedural officer to the list of people who must be disqualified if their impartiality could reasonably be questioned.
A147: Amend Canon IV.19.25 Clarification of Bishops Performing as Bishop Diocesan. Full text. Likely vote: YES.
In the event a bishop other than a bishop diocesan acts under Title IV proceedings, this amendment clarifies that such a bishop (coadjutor, suffragan, assisting, bishop of a neighboring dioceses, etc.) would have the full authority of the bishop diocesan in these matters.
A148: Amend Canon IV.19.30 Requiring Electronic Copies of Proceedings. Full text. Likely vote: YES.
This one says that when printed copies of records are submitted to the archives of the Episcopal Church, electronic copies shall also be submitted in a form specified by the archives. Makes good sense.
A149: Amend Canon V.4.1(a). Full text. Likely vote: YES.
This one updates terminology to current terms, getting rid of "inhibition" and so forth.
A150: Develop Title IV Training Materials. Full text. Likely vote: YES.
This resolution asks for the development of Title IV training materials. Lord knows we need them, because this stuff is fairly complicated, and we need to get it right. It's important because we need to protect the victims of clergy misconduct when that's the case while also protecting clergy from misuse of these proceedings against them. Lives can be irreparably damaged if these proceedings are not used well. The amounts might seem high ($339,200 for development and $224,820 for translation into Spanish and Creole), but those costs are probably in line with the scope of work that will be required.
I know I've said NO to lots of resolutions (especially the ever-popular political resolutions). Some people might have thought I have become Dr. No and this is my living room.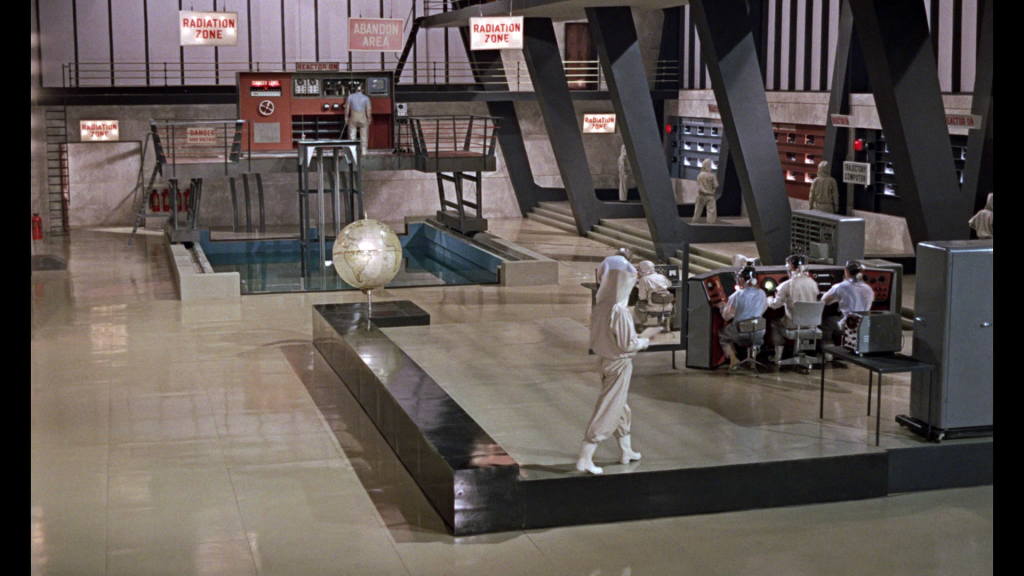 To prevent that, just in time for these final posts on the Blue Book, I have (temporarily) become an agreeable legislative superhero.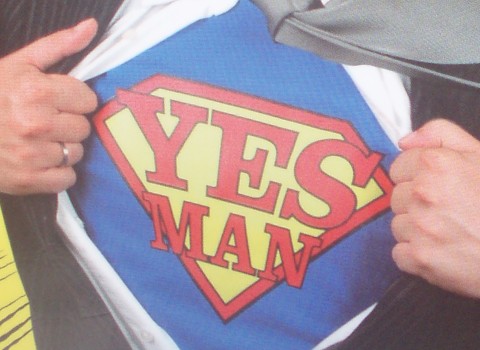 Let's see how long that lasts. Stay tuned.