Tangled Up in Blue: Ministry Development, Mission, and Evangelism
This is the fourteenth post in a series on resolutions for General Convention 2015. See also the index of resolutions and the list of resources related to #GC78.
Some fancy restaurants serve multi-course dinners in which each course is paired with just the right beverage. Perhaps I've been unwittingly trying to class up this blog, as we've been serving up pairs of Blue Book reports in the last few installments. Lord knows, this place could use some classing up. Anyway, I do this pairing mostly to cover a reasonable amount of ground in each episode, so the series doesn't run to a bazillion posts. In any case, you can enjoy the flavor of ministry paired with the taste of mission in this post!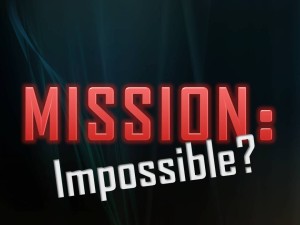 Today we will look at resolutions from the Standing Commission on Ministry Development and the Standing Commission on Mission and Evangelism. If all these resolutions pass, we'll have more task forces than you can shake a stick at. Buy futures in task force signs!
Let's start with Ministry Development.
A080: Affirm Confirmation as Formation. Full text. Likely vote: NO, but I am open to persuasion.
This resolution proposes a gathering of representatives from ten dioceses to "address the significance of confirmation as a creative opportunity for the reaffirmation of baptismal vows." Now, confirmation might be many things, but that was a first for me. Perhaps confirmation-as-renewal-of-vows is all the rage now, and I just missed it. Anyway, if we're going to get people together, let's not specify the outcome or the viewpoint. How about ten dioceses meet to "finally figure out what's the deal on confirmation." OK, so I'm being flip. Confirmation is a peculiar sacramental rite, which is almost made redundant by the chrismation (anointing) in the 1979 prayer book baptism service. Everyone wants confirmation to be something more than graduation from Sunday school, but no one quite knows what that might be, exactly. So I do think we need to figure it out. I'm not sure if we need this particular proposal to spend $43,500 for a meeting of ten dioceses for that conversation to happen. If anything, I'd rather see a standard task force, with a mandate for consultation. And I do hope we'll do something other than "intentional conversation with the goal of strengthening and articulating best practices around confirmation." When I hear "best practices" I think of stuff like "make sure the bishop's crozier is shiny, because it looks better in photos" or whatever. We need meaty theology, not window dressing, and we need that conversation to be deeper than one meeting and wider than ten dioceses.
A081: Commend Use of the TEAC Ministry Grids. Full text. Likely vote: NO, but only on principle.
Thanks to this resolution, I have learned about the Theological Education for the Anglican Communion (TEAC) Ministry Grids. These are excellent guides for formation of lay people, bishops, priests, and deacons. However, this resolution is only commending something, and I'm not sure what exactly the point is of the commendation. There are lots of ways to raise awareness, and I would hope that bishops, commissions on ministry, Christian formation leaders, and others might talk amongst themselves about these resources. So I think this is a good resource, and while I hope it gains a wider audience, I'm not sure this resolution changes much without some more specific action recommendations. In any case, the first resolve is grammatically unclear, because the sense of it isn't obvious. At the very least, that language needs to be fixed.  Important note: the clickable web link in the Blue Book PDF is broken. The correct link to review TEAC Ministry Grids is here: http://www.anglicancommunion.org/mission/theology/educationstudies/ministry-grids.aspx.
A082: Provide Theological Education for Latino/Hispanic Ministries. Full text. Likely vote: YES.
If concurred, this resolution asks for $100,000 for "theological education programs for lay and ordained leaders in Latino/ Hispanic ministries." Having done a tiny bit of work in this area at Forward Movement, in collaboration with our excellent Latino/Hispanic churchwide staff, I know that our church lacks these resources and they are desperately needed. This isn't really much money, and we need the resources both for use inside the US and in Province IX. Unlike some other resolutions which direct staff to do particular things for particular reasons, this one simply provides resources to fulfill an identified need. I hope it passes, and I hope it is generously funded.
A083: Create Map of Episcopal Theological Education Providers. Full text. Likely vote: NO, but perhaps I don't understand.
The first resolve directs a couple of offices at the church center to "create an interactive map of theological schools, seminaries, and diocesan and regional programs, including programs for ethnic and emerging ministries, involved in the formation and training of leaders in The Episcopal Church." Now I'm not sure why an "interactive map" is better than a simple listing. I'm also not sure why someone in, say, Ohio, will be particularly interested in diocesan programs in, say, Idaho. I think such a listing of programs could be handy, but that's something that an existing program office or network could do without General Convention involvement. If someone can explain why this is a great idea, I'm all for it. (This is a good a place as any to remind readers that I suggest my "likely" vote, and that I can and will vote based on the actual text as it comes to the floor and on my understanding at the time; I'm always open to learning and to hearing differing perspectives.)
A084: Modify Parochial Report. Full text. Likely vote: NO.
Here we are asked to modify the parochial report "to include reporting of congregational activity in all five Marks of Mission," to develop a way of getting reports from non-standard worshiping communities (my phrase, not from the resolution), to measure Average Weekly Attendance (at all midweek services) in addition to Average Sunday Attendance, and have a spot to record lay people serving as congregational leaders — instead of clergy, when that happens.
For deputies who may not be familiar with the parochial report, it's one of the main ways the State of the Church committee does its data gathering, and it serves other purposes. Clergy in charge of congregations are canonically required to submit the report early in each calendar year, and it covers things like attendance data and financial health, with a few questions about ministries thrown in. You can read about some proposed changes to it in my take on the State of the Church report, and there you can find a link to the full State of the Church report, which you should most definitely read if you are a deputy or bishop.
So I think some of what's proposed here is solid. We should definitely start capturing Average Weekly Attendance in addition to Average Sunday Attendance. That will requires some rules so that people know how to record services and what to include and what not to include; we need consistency for the reports to mean anything. We should find ways to record data from non-traditional congregations (proto church plants, chaplaincies, street church communities, etc.). Having a mechanism to record lay leaders of congregations when there are no incumbent clergy makes perfect sense.
I'm less clear about how you gather meaningful data on the marks of mission. How can this be quantified in a way that will yield consistent data without creating an onerous reporting burden? What would this even look like?
All that said, while I like plenty in this resolution, this is not the way to go about changing the parochial report. I'll let the guru speak. In a comment on another post here, the data czar of the Episcopal Church, Kirk Hadaway, left this comment:
The responsibility for changing or adding to the Parochial Report lies with Executive Council and the HOD Committee on the State of the Church. General Convention does not have to vote on it. So new questions could be added in any year, with results reported the following year. This has always been the case. See Canon I.6.1.
(To be clear: Kirk was speaking about another matter, and I'm quite sure he has no public opinion on this or any other resolution coming before General Convention.)
So there it is. Great ideas, but this resolution isn't the way to get the parochial report changed.
A085: Continue Mark 1 Funding (Mission Enterprise Zones). Full text. Likely vote: YES, but wondering about amendment.
In 2012, General Convention approved funding of "Mission Enterprise Zones" for innovative projects across the church. Some 40 projects were funded to the tune of $2 million, and some fantastic work has been done. You can read about the MEZ successes on the Acts 8 Moment website. For cynics who think nothing good ever happens with churchwide funding, go read those stories. Really inspiring stuff has happened, thanks to dedicated staff at the churchwide and local levels and thanks to a serious investment by General Convention. We should continue this work.
I'm not so sure about all the ways in which churchwide staff are directed to work in the resolution. Maybe we need that, or maybe not. I'd rather pass the resolution with less instruction and trust staff to do their jobs. There's also a bit about establishing a
Task Force on Mission and Evangelism to share resources and best practices for church planting and Mission Enterprise Zones with the wider Church to create and oversee a process for accountability for such grants, including discussion with the grants committee, and communication with dioceses about the availability of grants and the process for receiving them.
Again, maybe that's a great idea, or maybe it creates conflicts with the Executive Council grants committee. I hope the legislative committee will make sure it hears from the churchwide staff who have done the work, local practitioners, and members of Executive Council. Let's get this one done the way that works, learning from the last triennium. If we need the Task Force, great. But if staff and Executive Council can work together directly to get stuff done, so much the better. By the way, the $5 million number here sounds like a big number, but it is in reality a small investment in our future, and if any of these projects take off, it will be more like a venture fund that will pay dividends in future ministry and even income. (Growing, vibrant congregations pay bigger assessments than small, dying congregations!)
A086: Create Task Force for Latino-Hispanic Congregational Development and Sustainability. Full text. Likely vote: YES, but hoping for amendment.
This resolution directs the Latino/Hispanic office to do a boatload of work and invests $1,500,00 in Latino/Hispanic ministry. I have no question about the investment whatsoever. Look at any demographic projection, and you'll see that our church had better figure out Latino/Hispanic ministry if we hope to make disciples in the decades to come (both in the US and in Province IX). Another Task Force, this one focused on Latino/Hispanic Congregational Ministry Development, is formed. This probably makes sense, though I would think our churchwide staff would consult others as needed in executing the prescribed work. My question is around all the very specific directing of staff by this resolution. Having 1,000 managers for a staff person isn't a good idea. I'd rather see the resolution suggest the vision (We want the following thing to be created) and leave it to staff and/or Executive Council, or even the proposed Task Force, to sort out the details. All that said, there's no question that we need congregational development resources for Latino/Hispanic communities, so I hope this passes.
A087: Create Task Force on Evangelism. Full text. Likely vote: NO, but open to persuasion.
Look, another Task Force is proposed! This one is a "Task Force on Evangelism to design and develop an Evangelism Resource to support dioceses, local congregations, Mission Enterprise Zone initiatives, and wider church needs as they participate in evangelism" with $100,000 to do its work. The evangelism resource would be used to train and equip licensed evangelists. I'm an unbelievably huge fan of evangelism. We need to get better at evangelism not only to ensure the future of our church (which I'm not very worried about), but to ensure that we can effectively proclaim the Good News to a world in need (which I'm very concerned about).
My concern here is whether a churchwide task force is the way to get this one done. There are resource-developing organizations in the church (including Forward Movement, Church Publishing, Leader Resources, seminaries, and many others) who are well equipped to do this work and get it done quickly, perhaps for less money. Maybe the resource could even be self-funded in whole or in part by sales. I'd rather see a $100,000 block grant added to the MEZ resolution above for resource development, and allow existing networks or organizations to bid on the project. Maybe a Task Force is better, and I just don't understand the situation. This is perfectly possible. But in general I think the creation of a resource like this, overseen by a bunch of volunteers, will be hard, and the start-up time is going to be lengthy.
Disclosure: The production of an evangelism resource is exactly the kind of thing I'd want Forward Movement (my employer) to be involved in, if possible, though there are certainly other organizations who could do a bang-up job. Also, Forward Movement has done quite a bit of work with the Latino/Hispanic missioner in the last couple of years, so I have some biases on these issues. Lastly, Forward Movement sells a confirmation resource called Confirm not Conform.