Tangled up in Blue: Ecumenical Relations and Lifelong Formation
This is the thirteenth post in a series on resolutions for General Convention 2015. See also the index of resolutions and the list of resources related to #GC78.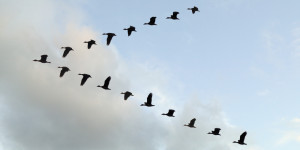 Sorry for the lag between episodes of Tangled Up in Blue. Next time around, maybe I'll release this stuff "House of Cards style" all at once. Before we get to today's batch of resolutions, I encourage you to go have a look at The Episcopal Herald, "an online magazine intent on imagining and articulating the best possible future of the Episcopal Church by offering content and analysis on the work of General Convention." It's good stuff. Bookmark or subscribe and visit it regularly.
We're looking at resolutions from two different groups today, the Standing Commission on Ecumenical and Interreligious Relations and the Standing Commission on Lifelong Christian Formation and Education. Ecumenical resolutions, here we go!
A070: Make Appointments to Dialogues and Coordinating Committees. Full text. Likely vote: YES.
Currently, only the Presiding Bishop appoints representatives "to official ecumenical dialogues and coordinating committees of full-communion partners." This resolution would cause these appointments to be made jointly by the Presiding Bishop and the President of the House of Deputies. Many of our appointments are already made jointly, so adding this one to the list seems to make sense. I didn't check, but I'm assuming the legislative committee will ensure this complies with canons and so forth.
A071: Allow Transfer of Clergy between Anglican Provinces. Full text. Likely vote: YES.
Sometimes, for any number of reasons, a member of the clergy wishes to be transferred to another province of the Anglican Communion. Back in the day, we just kind of did it without much fuss. More recently, this became a political issue because of clergy who, for example, wanted to leave TEC and join the Church of Nigeria (Anglican Communion). Suddenly, we began using clergy discipline procedures against clergy who sought a transfer. Now we find ourselves in a strange place. If I wanted to work in London, it's quite likely that I would face "abandonment" charges in my effort to transfer out of TEC and into the Church of England. So we need to fix this. We need our canons to have a clear process for cases in which a cleric in good standing wants to move to another province of the Anglican Communion. We also need our canons to have a clear process for sanctioning clergy who leave our church under certain circumstances without using the phrase "abandonment" because that is ipso facto the wrong phrase; we are in communion with other Anglican churches, so serving there may require discipline, but certainly not abandonment. This resolution asks for canonical revision to create the necessary processes for transfer, and the next General Convention can give due consideration to proposed canonical changes. I will enthusiastically vote for this.
And now we change channels to the Lifelong Christian Formation and Education.
A072: Develop Awareness of the Five Marks of Mission. Full text. Likely vote: NO.
I love the Five Marks of Mission, and I hope our church will learn more about them and encourage individual Episcopalians to embrace the Five Marks of Mission in their own lives. However well intentioned, this resolution will not help with that. The first resolve just says we like the Five Marks (affirmy = no, in my book). The resolution vaguely asks that materials be made available on the Episcopal Church website and places such as Anglicans Online. First of all, General Convention has no jurisdiction whatsoever to tell other organizations what to do on their websites; and the Episcopal Church website should not be designed by a committee of 1,000. This resolution "directs" congregations "to use materials that instruct persons about the Five Marks of Mission," which is also something it has no authority to do. Lastly, there is no budget for any of this. So I will vote no, because this resolution cannot effect an increase of awareness or practice of the Five Marks.
A073: Update Model Policies for Preventing Sexual Misconduct. Full text. Likely vote: YES, pending clarification.
Policies for the protection of church and youth are incredibly important in the life of our church, and this resolution asks that our 2004 policies be updated. Of course I will vote yes if this is necessary to update our policies. I have two questions and an "issue" with the resolution, however. My questions are whether or not General Convention can direct that policies developed by the Church Insurance Agency be updated. I'm unclear about the governance here, and whether Church Insurance is an independent organization. The second, and related question, is whether it's really necessary for 1,000 people to vote that it's time to update a policy. Can't people just start working on a new policy? Last, my issue: the final resolve says that "all dioceses annually confirm, in writing or by email" that their policies are compliant. We know that over two-third of dioceses pay no attention to General Convention resolutions, so if we want this to be done, it has to come in the form of a canon with sanctions. Just saying. All that said, our policies for protection should be updated, so I'll vote yes to do that.
A074: Update the Safeguarding Materials. Full text. Likely vote: YES, pending clarification.
This one's just like the last resolution, except that it's about the "Safeguarding God's Children and the Safeguarding God's People programs." Same questions, same issue. Will vote yes for the same reason, but hoping for clarification.
A075: Develop Awareness of Online Christian Formation Resources. Full text. Likely vote: NO.
This resolution says we should add a tab to the Episcopal Church website about Christian formation resources. No. I will not vote for a resolution like this, because web design by 1,000 people is guaranteed to result in disaster. Also, the resolution asks the Episcopal Church to link to "Forma, the Center for Spiritual Resources of the Diocese of Western North Carolina, Anglicans Online, and the Center for the Ministry of Teaching at Virginia Theological Seminary." Well, OK, but why those and not others? Should we have a resolution every time we want to link to a new site? Forward Movement has formation resources, so do I need to write a resolution to get us listed there? This resolution has good intentions, but it's an excellent example of the kind of resolution we need to stop spending our time on. We cannot use the General Convention process for particular interest groups or organizations to highlight themselves. I do hope it's easy to find great formation resources and that they're linked from the Episcopal Church website, but 1,000 deputies and bishops cannot productively decide what should be on a website or tell congregations what to put on their websites.
A076: Commend Use of Christian Formation Certifications. Full text. Likely vote: NO.
Nothing here but affirmation and commendation, so it gets a big N-O. Forma's certification programs are excellent, I'm sure. But General Convention should not be used as an advertisement. Why? Just imagine if every organization or group in the Episcopal Church sent along a resolution highlighting their own programs. We'd have hundreds of new resolutions at each convention.
A077: Publicize Resources for People with Special Needs. Full text. Likely vote: NO.
Another worthy cause, and another no vote. Of course I agree "that all people are children of God and that those with developmental disabilities may require different approaches to education and pastoral care." Any lay person or cleric in congregational ministry will believe this and will, I hope, respond appropriately. General Convention passing a resolution (or not) does not change this reality of who is beloved in God's sight and our need to meet people according to their needs.
A078: Reaffirm the Charter for Lifelong Christian Formation. Full text. Likely vote NO.
More affirmy and commendy. The Charter for Lifelong Christian Formation is a fine document. General Convention in 2009 approved it and commended it to the wider church. In our polity, once General Convention speaks, what it says is true until stated otherwise. We don't need to say we like the charter, because we already said that six years ago.
A079: Recommend Membership in Forma. Full text. Likely vote: NO.
Forma is awesome. I hope lots of people join it. It's a terrible use of General Convention's time to be an organization's membership campaign. Again, imagine if every membership-based organization came to General Convention with a resolution suggesting membership. So please do join Forma. I for one will not vote for a resolution like this.
Disclosure: I serve at Forward Movement, which offers from Christian formation resources to the church.