Tangled Up in Blue: Liturgy and Music II
This is the twelfth post in a series on resolutions for General Convention 2015. See also the index of resolutions and the list of resources related to #GC78.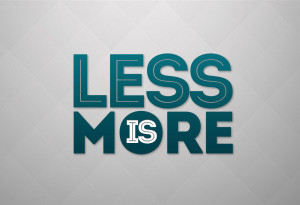 After yesterday's Tolstoy-esque essay on the topic of sanctoral calendar revision proposals, today's installment will be less verbose, at least if you measure in words-per-resolution. Today we look at about a dozen resolutions. Who knew liturgical legislation could be this fun?! So without further delay, here are today's batch of resolutions from the Standing Commission on Liturgy and Music.
A058: Authorize Liturgical Materials for Honoring God in Creation. Full text. Likely vote: NO.
This set of material is a revision of very similar materials that were presented by the SCLM to the General Convention in 2012. At that time, these materials were not judged to be ready for authorization, so they were referred back to SCLM for further revision. In my opinion, that needs to happen again.
There is some good material here which will be quite useful in our church. Back in my parish priest days, I always had to concoct my own rogationtide texts, and it would be far preferable to use resources from the wider church. There are some lovely prayers in this material, and I do think we need to find ways to consider the whole creation in our liturgical life.
All that said, this material is not ready for prime time public use yet. Too many of the prayers feel like they are one measure too clever for their own good, more about the gifts of the writer of the prayer than the purpose of collecting and offerings the prayers of the faithful. I wonder about the vocabulary. Maybe it's just me, but I had to look up "ocelot." In an informal survey of six clergy (totally random, not saying this is scientific!) only one could accurately describe an ocelot. Should we use a word like that in what is, for all intents and purposes, a collect of the day? Probably not. "Tongue understanded of the people" and all that.
Or consider the example of the Prayers of the People offered here. The Blue Book report says this, "Each of the three forms of Prayers of the People Honoring God in Creation accords with the rubrics for the Prayers of the People (BCP p. 359), and these are suitable for use in a Sunday liturgy." Go look up the aforementioned rubric, and you'll see that one can offer the Prayers of the People in any way one wishes, except that there are six topics for which one must pray. Not a single one of the three examples of prayers of the people does, in fact, accord with the rubrics of the Book of Common Prayer. So why would the SCLM say otherwise?
Some of the material here comes dangerously close to panentheism. I do hope we can teach people that creation is sacred, but that it is, in fact, created by the Triune God. The creation is not God; God is not the creation. On the topic, I do wish we might see the occasional invocation of the Holy Trinity in the traditional form in newer liturgical material.
Lastly, and most important, even if the General Convention feels differently than I do about the material, I do hope it will not be "authorized" as the resolution suggests. I'd rather see the material approved for trial or provisional or "authorized subject to the permission of the ecclesiastical authority."
Mostly, I think creation material is a fruitful area for the SCLM to explore, and I'd like to give them another triennium to get this material ready for full authorization.
A059: Continue Revision of the Book of Occasional Services. Full text. Likely vote: YES, if amended.
If approved, this resolution requests that the SCLM keep working on an updated version of the Book of Occasional Services. For those deputies who may not be familiar with it, the BOS has liturgical material for things like lessons & carols, blessing new objects for worship, and so forth — things that we don't do very often, but that are important enough for which to have authorized liturgies. It's been 2003 since the last revision, and I do think we need some additional services in the BOS. Stations of the Resurrection would be nice. Material for Rogationtide would be nice. A rite for closing congregations would be helpful.
I think the SCLM has gotten way ahead of itself in proposing a table of contents, though it's useful to see where they are aiming. What they need to do, and I think General Convention needs to make this crystal clear in an amendment to the resolution, is survey or communicate with rank-and-file lay and clergy leaders from congregations. There are things which people clearly need, and this table of contents is full of things that I cannot believe people want. Perhaps I'm wrong, and that's why a survey or focus groups or something would be essential, so that we're not relying on my opinion, or the SCLM's opinion, or the opinion of a small group of professional liturgy developers. Let's figure out what the actual needs are and respond to them.
A couple of examples. There are all sorts of prayer for people living the American dream. Going off to college or getting a new driver's license? You're covered. About to start a prison term or getting unemployment? Not so much. More to the point, most of these pastoral prayers (my term here) do not require authorized liturgies from the church. Any competent priest or licensed pastoral care provider should be able to improvise or write prayers like this. If we want written prayers from elsewhere, other publishers have already done this, and perhaps there's an opportunity here for Church Publishing to offer more material. So, while I think we don't need to put pastoral material in BOS, if we're going to offer occasional/pastoral prayer, let's make sure it's not just for the suburbs. And probably we should just trust that parish clergy and lay leaders can do this on their own.
There are lots of prayers here that will find their use not in public, corporate worship, but in private pastoral settings. It's hard to believe a congregation is going to use "Blessings/Prayers for Urgent OB/GYN Crises" or "Pastoral Materials for Circumstances surrounding the Incarceration of a Child" in a Sunday service. So, to say it again, one important piece of work that needs to happen here is that the pastoral material needs to be carved out and handled separately from things like "Welcoming New People to the Congregation" or "Affirming/Commissioning the Baptismal Mission and Ministries of Lay Persons in the World." Having the latter category of material in BOS is helpful; we do not need the former to be in BOS, but I do hope our church will find ways to make this material available for those who want it. I, for one, would buy it.
Lastly, and I suppose your mileage will vary, but I am sad to see the SCLM talking about removing two things from BOS that I have enjoyed using, "Anthems at the Breaking of the Bread [Confractoria]" and "Anthems at the Candle Lighting [Lucernaria]." Perhaps I'm the only one.
So let's keep the SCLM working on a new BOS, but let's make sure the consult regular clergy and lay leaders in ordinary congregations. A lot.
A060: Continue the Work of the Congregational Song Task Force. Full text. Likely vote: NO.
This is a 1950s solution to a 2015 potential problem. The question of material for congregational song is an important one, and the premise here seems to be that people will not find any resources if they don't exist in some kind of official list maintained by the SCLM. Having spent a couple of decades as a church musician, I know a little about this. It turns out that the Googles and social media are perfect for finding musical resources. If you want a song for a particular occasion, you just look for it or ask others. These days all the major publishers have easy-to-use low-cost licensing services, so one you find a song, if you don't already have a license, it's just a few clicks to get a license. Maybe it would be nice to have a pre-vetted collection, but this cannot possibly be the most important work for a group to work on, especially when there are so very many options out there.
I would also note that there is special mention of the needs of Province IX and others for musical resources. Readers will be happy to know that an ad hoc task force is working on some material, and they are likely to find publication in due course.
So if time and money were unlimited, I'd have no problem with this project, but a "yes" to do this work means a "no" to other work, or it means a limited number of people being spread so thinly their work quality will suffer. I hope we will take a pass on this one for now.
A061: Support Leadership Program for Musicians. Full text. Likely vote: YES.
If approved this resolution funds the Episcopal Church's contribution to a program jointly run by us and the Evangelical Lutheran Church in America for musicians in small congregations. Given the fact that most of our churches are small, this is a real need. The program, Leadership Program for Musicians, is terrific. We didn't do our part to fund this work the last couple of triennia, so I hope our church will pay our share of the bill. The $18,000 they ask for isn't very much money, and the work that could come from it might make a big difference to lots of musicians who otherwise have little organizational support.
A062: Address Christian Anti-Judaism. Full text. Likely vote: YES, but only if amended.
Christian anti-Judaism is a pernicious sin, and our church — and all Christians — have much for which to repent. I would favor the release of useful resources to help with the problem, whether those resources consist of bibliographies, websites, liturgical material, commentaries, or something else. It should first be noted that there are already lots of materials out there, so we don't have to reinvent the wheel.
In their material, the SCLM lists what they've accomplished during the triennium on this issue: six blog posts with between 203 and 720 page views each. Those are very low numbers, so either the posts did not meet a need, they were not well publicized, or our church is so anti-Jewish that no one wants to engage. Or maybe it's something else. Either way, if we're going to say that we're doing this work, then let's do something. Here are a few ideas:
Publish books (paper and ebooks) with excellent and provocative essays on the topic
Engage a variety of "church famous" bloggers to write on the topc
Organize a conference, possibly in collaboration with a well-resourced institution
So let's either stop doing this work, or if we're going to do it, then let's do it. Put this on a bumper sticker: "When it comes to Christian anti-Judiasm teaching, go big, or go home."
A063: Adopt Criteria for Biblical Translations and Amend Canon II.2. Full text. Likely vote: NO.
Many deputies may not realize that our canons contain a list of authorized Bible translations which may be used in public worship. If you want to use another translation, you have to get your bishop's permission. This is to keep us from using junky or inaccurate translations in our public worship. (By the way, if you're using The Message at your church, make sure get the bishop's permission, because it's not on The List.)
This resolution establishes a set of criteria for determining whether a Bible translation should pass muster for inclusion in the canons. Remember, any version can be used, but you need to ask if you're ordering off the menu. The criteria are not terrible, I suppose. There are funny things like, "Have most other Churches in the Anglican Communion made provision for the use of the translation in public worship?" If a translation just came out, are we going to wait to authorize it? Should we unauthorize the Common English Bible (2011) because I'm sure "most" Anglican churches aren't using it? Should we unauthorize the NRSV? Because in my (admittedly limited) experience, I've mostly heard Authorized Version (KJV) or NIV in English-language worship in overseas Anglican churches. Seems like a better question would be, "Has the translation been well received in other churches of the Anglican Communion?" Not sure the CEB or NRSV would pass that one either, but I digress.
Our current system allows any translation to be used, as long as the bishop says it's OK. We can take our time authorizing new translations, and I just don't see the value in filling our canons with criteria that are largely common sense. So this whole enterprise feels like yet another solution to a problem that does not exist, except for the SCLM.
A064: Amend Canon I.1.2(n)(6). Full text. Likely vote: NO.
It turns out that the duties of all Standing Commissions of the church are specified in our canons. This resolution adds a provision to the canon which enumerates the duties of the SCLM.
Collaborate with the Secretary of General Convention to make final edits to the text of resolutions adopted by General Convention and that establish new or revised liturgical materials, and to arrange for their publication. For the sole purpose of this collaboration, members of the Standing Commission on Liturgy and Music are exempt from the terms of office set forth in I.1.2(b) and shall remain in office until their successors are appointed and take office.
So, unique among all of the interim bodies of the Episcopal Church, the SCLM wants a special license to have terms dispensed with. I just can't get behind that. Part of healthy systems is having leadership turnover, and that means having leaders who are willing to let go when it's time. This feels a bit like when in some nations the president becomes president-for-life. To be sure, I know the SCLM is not asking to do their (often thankless) work forever. But I simply don't think we should make an exception for them. The term ends when the term ends.
Maybe the Presiding Officers could be urged to appoint the SCLM quickly. Or maybe in some resolutions, the enabling text could authorize certain individuals to do certain work. I understand that complex liturgical editing projects require continuity. But there are lots of ways to make sure that happens without extending terms for this one body.
A065: Develop Liturgical Resource on Christian Initiation. Full text. Likely vote: NO.
The SCLM wants about $25,000 to do this: "develop a liturgical resource on Christian initiation." When you vote on a resolution, you're voting on the resolutions only. The explanation may set context, and other material may frame the text, but it is the resolutions and the resolutions alone that go into effect.
What is "a liturgical resource on Christian initiation"? I have no idea. For what it's worth, the explanation says this:
During the past decade, the General Convention has considered resolutions on both confirmation and admission to communion, and the Theology Committee of the House of Bishops has produced essays on both topics. Yet these matters have not been considered in relation to each other.
That still doesn't help me with what "a liturgical resource on Christian initiation" might be. I'm not going to vote yes on a blank check for this project. It's not so much the money I'm concerned about as the time. I'd like to see the SCLM focused on fewer things so they can be done exceedingly well. Our church needs quality, not quantity, when it comes to liturgical material. Unless someone can help me understand what this is, I cannot support it.
A066: Amend Article X of the Constitution: The Book of Common Prayer [first reading]. Full text. Likely vote: NO, but I am open to persuasion.
The constitution of our church makes it hard to revise the Book of Common Prayer. That's because it is so important in our common life that we shouldn't change it on a whim. In the constitution there are clear ways in which the BCP can be modified, including some provision for "trial use" while we try on new texts. That's what we did for a dozen years or more leading up to the approval of our current prayer book for the first time in 1976 (and then a second time to go into effect in 1979).
This constitutional change would a sentence to "Provide for use of other forms for the renewal and enrichment of the common worship of this Church for such periods of time and upon such terms and conditions as the General Convention may provide."
First of all, our constitution is general spare on words, because less is more when it comes to a constitution. If we were going to approve this, I don't think we need to specify the "why" and we could say simply, "Provide for use of other forms for such periods of time and upon such terms and conditions as the General Convention may provide."
Second, I don't think this provision is necessary. The concern seems to be that we have been developing  liturgical materials which are never intended for inclusion in or replacement of the Book of Common Prayer. However, our prayer book itself makes provision for worship from sources outside the prayer book. On page 13 of the BCP, there is this sentence: "In addition to these services and the other rites contained in this Book, other forms set forth by authority within this Church may be used."
So General Convention — which is clearly an authority, if not the authority, in our church competent to set forth forms — already has this power. I do not see the need to add this to our constitution. There is nothing elsewhere in the rubrics of the prayer book or our constitution which limits the authority of General Convention to provide liturgies under the terms it so chooses. That is, I believe General Convention can
fully authorize material for use in congregations. Examples include the Book of Occasional Services, which can be used by congregations without further consultation with a bishop or anyone else.
authorize material for provisional or temporary use, subject to the approval of a bishop and possibly subject to a time limit. Examples of this would include some of the Enriching Our Worship series, some of which will not ever be candidates for prayer book revision material.
There are probably other scenarios, but so long as what General Convention provides does not conflict with the constitution or the rubrics of the prayer book, it should be good to go. It should also not conflict with canons, but those can be easily changed in a single meeting, as needed.
So if there's a scenario in which we need this constitutional change, I'm all ears. Until someone makes the case, I'd rather not mess around with the constitution.
A067: Revise Book of Common Prayer for Revised Common Lectionary [second reading]. Full text. Likely vote: NO.
This is the second reading of a proposal to revise the Book of Common Prayer. As I mentioned in the last resolution, it's hard to change the prayer book, and it requires two successive General Convention to approve change. This change was concurred in 2012, so we're giving it the second reading.
The revision would replace the current readings for Holy Week with the readings of the Revised Common Lectionary for Holy Week. We started using the RCL for Sundays and major feasts several years ago, because the constitution allows us to replace lectionary readings pretty easily. Lists of lessons in the back of the book can be changed at any General Convention in a single vote, but stuff in the middle of the book requires the more stringent process of two consecutive approvals. Because the Holy Week services contain the readings, that is, they are not in the back of the book, but in the middle of the book, it's harder to change them.
I oppose this revision for three reasons.
1. This would be, I believe, the first revision to the prayer book since 1976. I just don't think this "problem" of the Holy Week readings merits opening up the prayer book and tinkering with it. Let's save revision for the next time we look at the whole book and take a wholistic approach.
2. This revision breaks stuff. The lections and prayers of our Holy Week liturgies work well together. If we change the lessons, without changing the prayers, some lovely and theologically rich connections are broken. You can see this most clearly in the collects and lessons for the Old Testament lessons in the Great Vigil of Easter. Moreover, our current lectionary provides a couple of choices to folks that vanish when the RCL takes over, because the RCL does not provide, for example, the use of our Canticles in place of psalms.
3. We're not doing this the best way. It would be better, I think, to put the Holy Week RCL lessons in the back of the book with the rest of the RCL. Leave the current prayer book lessons in place in the liturgies. Then we could add a rubrics to the BCP somewhere saying something like, "In place of the lessons appointed for the Proper Liturgies for Special Days, the Celebrant may use the lessons taken from the Revised Common Lectionary, found at page ___ instead." This allows both our current practice or the RCL, based on the needs and concerns of the local community.
If we were going to make this change, then we'd need to do a bit more to change, at the very least, the collects for the Great Vigil. I intend to vote no on this second reading, and then I hope we'll find a way to do this that's more elegant and more theologically and liturgically satisfying.
A068: Translate Portions of Book of Common Prayer. Full text. Likely vote: YES.
This resolution would begin new translation of the prayer book into French, Creole, and Spanish. Our current translations into French and Spanish, I am told, are overly formal, literal translations from English, rather than fluid, idiomatic translations. We've adopted some principles on translations, and everyone I've spoken with who works with Francophone or Spanish-speaking communities agrees our current translations need an update. My only concern is that $40,000 isn't very much money for this work, but perhaps the plan is to do a portion this triennium and more later. Anyway, this all seems to be in order.
A069: Affirm Participation in IALC. Full text. Likely vote: YES.
As regular readers will know, I don't like resolutions which are merely affirmy or commendy. This one affirms "participation of The Episcopal Church in the International Anglican Liturgical Consultation." If that was it, I'd be opposed, but it also asks for $4,000 so our representative can attend the one meeting which will take place this triennium. I'm sorry it's the case that our churchwide budget apparently can't accommodate this without requiring 1,000 bishops and deputies to approve this, but if that's how it works, so be it. I will vote yes to keep our church at the table in these conversations.