Tremendous crisis, great joy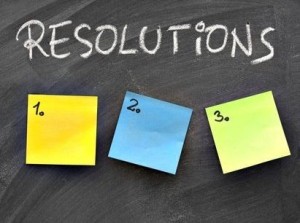 A few weeks ago, I spent three days with five friends writing material for General Convention to consider. Yes, this was the epitome of church-geekery. And it was great fun. It's hard to see how we got anything done amidst nearly nonstop laughter. Yet we produced about forty pages (!) of resolutions and a memorial for General Convention to consider. I had never submitted a resolution before, and now I have been on a ground floor of writing massive amounts of legislation. We even launched a website devoted to sometimes-arcane polity legislation and an archaically-titled memorial, or open letter to the church. Why did we do all this?
Our church is at a crossroad (and yes, it probably always has been). As the Pew Research Center told us this week, fewer Americans want to be called Christians. This isn't surprising. The church hasn't done a good job lately of showing Jesus to the world. We fight amongst ourselves. We dwell in lavish buildings while making excuses about what we cannot afford. We are seen as morally judgmental even as we stay silent on the issues that people desperately want to hear about. We're so eager to lower the bar to entry that we proclaim Christian pablum that hardly resembles the Gospels. (Go ahead and tell me your church is an exception in the comments; I believe you. But the big picture is as I describe.)
If the Episcopal Church does nothing different, the institutional church as we know it will cease to exist in two or perhaps three decades. Many (if not most) of our congregations are teetering on the edge of non-viability. Our churchwide structures have blossomed even as our numbers have shrunk and our ability to network and to collaborate organically is easier than ever. But there is a new way, and that way is at the center of the memorial my friends and I wrote a few weeks ago. "We can lose our life for Jesus' sake so that we might save it."
If we cling to our institutional bulwarks, whether at the congregational, diocesan, or churchwide level, we will slowly sink into oblivion. But if we decide that the only reason we even have an institutional church is to proclaim the Good News, to make disciples, and to be the body of Christ, we have a vibrant future. Placing Jesus at the center gives us license to lose our fears and to gain unimagined, Spirit-led creativity. That is what our memorial is about.
The first followers of Jesus were scattered into the countryside by the persecution in Jerusalem. You can read the whole gripping story in the eighth chapter of Acts. Leaving behind the comfort of temple worship and their familiar city, they went into new places and proclaimed the Gospel. That crisis — leaving Jerusalem — precipitated the evangelism and disciple-making that led to the spread of Christianity throughout the world. Crisis is opportunity. When we leave space for her, the Holy Spirit is a powerful, animating presence.
On the one hand the memorial to the church is just words, including a bunch of familiar words. But it is more than that. It is a call for us to anchor ourselves and all we do in the church within ancient practices of discipleship and evangelism. It is a call for the General Convention to get serious about letting go so that we might live. I want the Episcopal Church to be strong and vibrant not just because I love it, but because I think the Anglican witness to Jesus Christ has a lot to offer the world.
I'm not sure if General Convention will have the courage to leave behind the comfort of our cherished habits and the familiarity of our treasured places. I am absolutely sure, however, that if we listen to the voice of our Savior and Lord, we will hear him telling us to "be not afraid." What if we could set aside personal agendas and seek to follow the person of Jesus Christ? What if we could be brave and take exciting risks for the sake of the Gospel? What if we decided that we love each other more than we love fighting with each other? What if we voted as if we believed that God can raise the dead and that with God all things are possible?
Here's the thing. When you start getting serious about all this stuff, church suddenly becomes incredibly fun. Fear, scarcity, and anxiety are wearying. Courage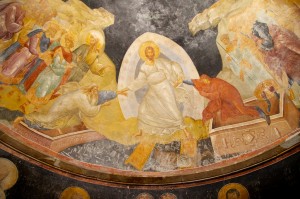 , imagination, and hope are life-giving. Laughter and deep joy ensue.
Pray for the General Convention, for all deputies and bishops, and for all leaders in the church. Really pray.
If you are inclined the sign on to the memorial, the instructions are right at the top of the page with the memorial text. The more the merrier.
Mostly though, I hope we will prepare, gather, deliberate, and elect from a place of fervent prayer — and boundless joy.