Tangled Up in Blue: Executive Council
This is the fifth post in a series on resolutions for General Convention 2015. See also the index of resolutions and the list of resources related to #GC78. For this post, see also some thoughts on resolutions dealing with matters political.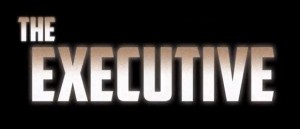 The Executive Council of the Episcopal Church has written several reports for the Blue Book. There are reports from various committees of Episcopal Council, and there is the Council's main report. Today's fun is focused on the Council report itself. It's well worth reading, and you'll make it through the 33 pages in no time at all. I know that sounds snarky, but I'm serious. It's a quick but worthwhile read (until you get the resolutions, but more on that later).
In the first part of the report, we read a brief summary of what Executive Council has focused on and accomplished this triennium. Lots to note here, but I wish to raise up a few issues.
Church Center. One of the interesting issues that the 2012 General Convention addressed is the location of the Episcopal Church's headquarters. Where do we want our staff to work? Resolution D016 was passed overwhelmingly, stating very simply and clearly, "That it is the will of this Convention to move the Church Center headquarters away from the Church Center building at 815 2nd Avenue, New York City." Since then, these has been almost no public discussion about this topic and the only statements have come in the form of attempts to redefine or ignore what General Convention said. In its report, Executive Council says, "Out of necessity, due to potential issues affecting personnel and the volatile nature of real estate transactions, Council has conducted its study efforts with deference to the need for confidentiality until official announcements of decisions can be made." I'm not sure when an "official announcement" might be forthcoming, but we are getting close to General Convention! Personally, based on what I've seen, I'm convinced that keeping the building we own at 815 Second Avenue could make sense. I don't feel like I have enough information to have an opinion about the staff location, but I do think it needs to be addressed openly and clearly in the coming triennium. There's something for General Convention to deal with, again, since its will has been ignored.
Budget. A second interesting issue is that Executive Council has spent considerable time and energy working to improve the budgeting process. We had disasters the last few conventions in terms of process, so this effort is welcome. I commend Council for opening up the process and for being so careful to solicit feedback from the wider church. My hope is that one day we will move toward a pattern that most healthy non-profits follow, which is that the staff prepares a budget based on strategic priorities and presents that budget to the board (Executive Council, in this case) for approval. When things are going well, the staff budget should require almost no modification, because everyone will be on the same page. We aren't there yet. But I hope we head that way. Meanwhile, we've had a much better process so far, and I hope we'll avoid drama and disaster this time around.
Staff/board issues. There are several places in the report, such as the discussion of some personnel policy revisions, in which Executive Council seems to be involved in work that the staff should already be doing — and merely reporting as completed to the board. I have no idea what this means, but several possibilities come to mind. A) I simply don't know what I'm talking about, and the way it is makes perfect sense. B) There are massive (lack of) trust issues between the staff and board. C) The board is inserting itself into areas where it has no business. D) The staff are not competent to do what needs to be done. I'm reluctant to think any one of these is true. But I hope folks who are closer to the situation than I am are paying attention to what's happening.
General Convention location and diocese assessment. So we're going to meet in Austin, TX in 2018. Yay! This was a somewhat controversial issue for a few folks, as you see manifest in the report in the form of discussion about whether it was OK to have General Convention in a diocese which does not pay its full asking to the Episcopal Church. I don't know if this should be a criterion for where we meet, but I do think it's interesting that the Episcopal Church Center is in the Diocese of New York, which also does not pay its full assessment (see report), and the National Cathedral is in the Diocese of Washington, which also does not pay its full assessment. Now if we're going to jump on Texas for failing to pay, let's also say the same thing to New York and Washington. On a related note, I think the proposed budget, which reduces the asking, is a step in the right direction. There is at least one resolution on the way which would make the "asking" into a mandatory "assessment" and I fully support this move.
Dioceses reporting to General Convention. There's a handy chart in the Executive Council report of all the things dioceses were required to do by the last General Convention. It's hilarious, but not in the good way. It turns out that Canon I.6.4 requires dioceses to report whether or not they have implemented the resolutions directed toward dioceses by the previous General Convention. There are 109 jurisdictions in the Episcopal Church, and only 31 dioceses bothered to respond to this canonically required report. For those of you with mad math skillz, you've already realized that 28% of dioceses are compliant, and the other 72% are not. Of the ones who replied, most failed to do what General Convention said. The most wildly popular resolutions were implemented by 15 (out of 109) dioceses. Good thing my recommendation for a Title IV Jail wasn't acted on! Or maybe this says something about how we blow a lot of hot air at General Convention, and the 72% of dioceses know something we deputies don't.
In any case, after this 1,000 word preface, I turn to the resolutions from Executive Council.
A011: Recommit to Criminal Justice Reform Study and Advocacy. Full text. Likely vote: NO.
This mega-resolution, with its thirteen resolves, says the U.S. criminal justice system isn't fair, mass incarceration is bad, and we should do something to make it better. Well, mostly it calls on the government and others to do something. Episcopalians are vaguely called on "to support and participate in mentoring and accompaniment programs for those leaving prison." And if this passes, we'll form a new committee.
Look, I agree with most of the sentiments here, but they're just that: sentiments. There's no cost to Episcopalians or General Convention. If we want to do something about prisons, we'd need to, you know, do something. I'll vote no on this, and I'll pray instead.
A012: Continue Funding of Mission Enterprise Zones. Full text. Likely vote: YES.
This is longer and more flowery than it needs to be, but the core is solid: let's continue funding Mission Enterprise Zones, which have done some really great work. If you want some fantastic and powerful examples, check out the Acts 8 Moment website. Let's keep funding this innovative and, more importantly, transformational work of the Gospel.
A013: Continue Financial Support for Global Missions, Young Adult Service Corps, and Episcopal Volunteers in Mission. Full text. Likely vote: YES.
This one starts off slowly for me, with its first resolve "affirming" stuff. I like affirming stuff, but I don't like to see 1,000 deputies and bishops using precious time to vote on resolutions for this purposes. However, this resolution moves into action in its second and third resolve, urging our church to expand global mission programs and encouraging dioceses to send young people into the mission field. It's the third resolve that won me over. Yay, missionaries!
A014: Celebrate Episcopal Relief & Development's 75 Years of Healing a Hurting World. Full text. Likely vote: NO, but only on principle.
I love Episcopal Relief & Development and their work. I think their organization is one of the best things going on in the Episcopal Church. But despite my affection, I cannot vote yes for this resolution, which commends and celebrates the work of Episcopal Relief & Development. General Convention must not spend its limited time celebrating and commending things. There are lots of ways for our church to celebrate: I'll give Rob Radtke a loud standing ovation when he comes to address this House of Deputies. I hope everyone who reads this blog will donate money to the vital work of Episcopal Relief & Development. And I will vote against this resolution and all others which only affirm, celebrate, or commend.
A015: Continue to Support Province IX Sustainability. Full text. Likely vote: YES.
This one walks right up to the affirm/comment line, and it only narrowly crosses over into actionable territory, allowing me to vote yes. The work to make Province IX dioceses — and the province itself — sustainable is one of the exciting things going on in our church. Continuing this work is important, and this resolution directing Executive Council to ensure this happens is our polity at work.
A016: Provide Structural Support for Covenant Committees. Full text. Likely vote: YES.
I'm not sure we really need General Convention to tell a few committees how to do their work, but there it is. If passed, this resolution ensures that the various committees for various global partners we have shall issue annual reports to, well, more committees. Makes good sense, though it seems like a stretch to use a General Convention resolution to get this done.
A017: Affirm Ongoing Work and Dialogue with Ecumenical Bodies. Full text. Likely vote: NO.
My opinions about affirm-y resolutions should be well-known by now. I think ecumenical work is important, and I trust it will continue whether or not General Convention affirms what we're already doing. We've begun work with Presbyterians, Methodists, Lutherans, and Roman Catholics, among others. Inertia should do the trick, so I'll vote no on this one, unless there are substantive amendments.
A018: Encourage Interfaith Engagement. Full text. Likely vote: NO.
I don't think we show a serious commitment to our relations with Jewish and Muslim neighbors by passing a resolution like this. I think we manifest our commitment by praying and working with those of other faiths and by learning more about them and sharing the Good News as we see it. So I'll vote no on this affirmish resolution and hope for continued interfaith engagement rooted in, you know, engagement.
A019: Affirm the Inter-Anglican Secretariat. Full text. Likely vote: YES.
Now here's the rare example where I see a useful point being made in a resolution that affirms something, because it does more, in a subtle way, than merely affirm something. The one resolve reads, in full, "That through our funding and active participation, this Church continues to bear witness to this Church's ongoing commitment to the Anglican Communion and the work of the Inter-Anglican Secretariat." There are Episcopalians who would like to jettison the Anglican Communion, a move which I strongly oppose. This resolution asks us to maintain that relationship, which cannot be taken for granted right now, and also directs that we fund our commitment to the work of the Anglican Communion.
A020: Affirm the Work of The Episcopal Church at the United Nations. Full text. Likely vote: NO.
I suppose our work at the U.N. is important and good, though I couldn't tell you exactly why or what happens through that work. However, I can't vote yes on a resolution which affirms and rejoices and does no more.
A021: Continue Our Commitment of 0.7% of the Millennium Development Goals. Full text. Likely vote: YES.
This resolution, if passed, asks us to fund the MDGs at the level of 0.7% at the churchwide level and for others to do the same. Even as the MDGs reach their conclusion, the underlying work of alleviating poverty continues, and we can certainly afford to do this.