Tangled Up in Blue: Communication, adieu!
This is the third post in a series on resolutions for General Convention 2015. See also the index of resolutions and the list of resources related to #GC78.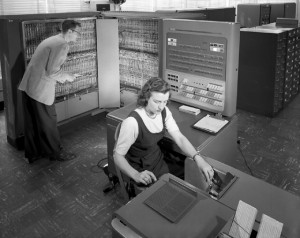 This will be among the shorter blogs in this series, as the Standing Commission on Communication and Information Technology has offered only one resolution, proposing its own demise. In their report, they cite reasons which boil down to:
Changing technology which makes a triennial cycle unworkable due to certain obsolescence of specific proposals.
Changed roles in the churchwide staff which reduce the need for a coordinating or policy-setting group.
No clear group to implement work proposed.
These are my very brief paraphrases from their report, well worth reading.
I would note three things about this commission and the state of communication in the Episcopal Church:
1. In this day and age, it is unconscionable that every congregation does not have a website (or a social media presence). This commission tried valiantly to change our church culture in this regard, without getting much traction. Let me restate what many others have said: any congregation which can't be bothered to be online has asserted that it does not care about evangelism, and so it, ipso facto, is not a functioning church. Any congregation which wanted to be online could do so for no cost and with no time. All it takes is a Facebook page or a free web account. Lots of people in any community could make this happen. Places which can't be bothered, can't be bothered. Let's close them now and replace them with congregations who are ready to practice discipleship and evangelism.
2. With the present state of technology, we need both a churchwide communication team and strategy and a pervasive local commitment to use technology at the congregational level. The former requires a substantial budget investment (which we have not yet made, I think), while the latter requires desire, commitment, and a willingness to seek out available resources. At the churchwide level, we've hobbled our staff with insufficient resources, and at the local level, we have a chronic leadership gap manifest in our failure to prioritize engagement with the world outside our churches. My hope is that we'll manage to do both churchwide and local communication with greater effect in the coming months and years. Our church depends on it, because evangelism depends on it.
3. I simply do not understand why our churchwide staff continue to be burdened by a broken email system. If you want to reach Episcopal Church staff, you can try their @episcopalchurch.org email addresses, but if you get no reply, it's quite likely your message has been swallowed by their email servers. They can't send or receive even moderate-sized attachments. Our churchwide staff have antediluvian mail quotas of a size that no corporation or serious non-profit would tolerate. Most staff have to maintain a personal email account (e.g. gmail) to do their jobs. This hinders the mission of the Episcopal Church, our churchwide staff, and their good work. I've heard people complain about a failure to communicate with DFMS staff by email, and folks assume (as one would) that the problem is staff, when in fact it is often a technology failure. Back in my IT days, I'd have been fired if my company's email system ran this poorly for a fortnight, let alone for years. I simply cannot fathom what is preventing the Episcopal Church from implementing a workable email system, and I hope this will get fixed soon.
In any case, here is the one resolution from the Standing Commission on Communication and Information Technology.
A010: Dissolve the Standing Commission on Communication and Information Technology. Full text. Likely vote: YES.
Just as the title suggests, they propose their own decommissioning (get it?). I admire their assessment of the situation and their willingness to sunset their work. More church organizations should practice this discipline. I'll vote yes on this. Plus, it's likely this commission would have disappeared due to TREC proposals anyway.
If you see any of the members of this commission present or past, thank them for their good efforts.
NOTE: I will serve on the Evangelism & Communication legislative committee at #GC78, though that committee is not likely to consider this resolution, because it is a governance/structure issue.
Image courtesy of NASA.