Blog remodeling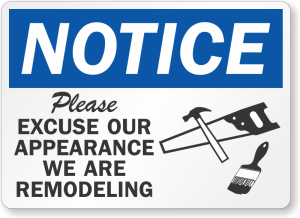 Back in 2008, I started 7WD with what was then a fairly modern design. Well, it's seven years later, which is an epoch in Internet time. So it's time for a new look for 7WD. You are now looking at the freshly updated blog, complete with lemon-fresh scent (if your computer is enabled for this feature). This is all built using the "Hueman" theme on WordPress.
Here's what you might notice:
Spiffy new look, with a clean design and fresh typefaces
A responsive design intended to work well on desktops with large monitors, laptops, tablets, and smartphones.
Cleaned up resources in the sidebars, including my Twitter stream, direct links to all posts by category, some blogs I read regularly, and other sundries. Once you click through to a post, you'll see links to recent posts and comments on the right side.
Easy access to my various social media channels
A new page called "Tour" that lists some upcoming appearances by yours truly and links to audio/video/text of past talks.
My hope is that the transition was seamless, even if you're subscribed by email or RSS feed. However, if something doesn't seem to be working — or if you just don't like the way things work or look — please let me know in the comments or by email.
The new design will get a workout, as my plan is to start blogging my way through the Blue Blue of General Convention later today. The series will be titled "Tangled Up in Blue" so if you're not a church geek, just send anything with that phrase in the title straight into the trash. Stay tuned for a new barrage of church-geekery.