The means of life
Wednesday in the fourth week of Advent
2 Samuel 7:1-16; Psalm 89:1-4,19-29; Luke 1:67-79
Luke 1:78-79
By the tender mercy of our God,
the dawn from on high will break upon us,
to give light to those who sit in darkness and in the shadow of death,
to guide our feet into the way of peace.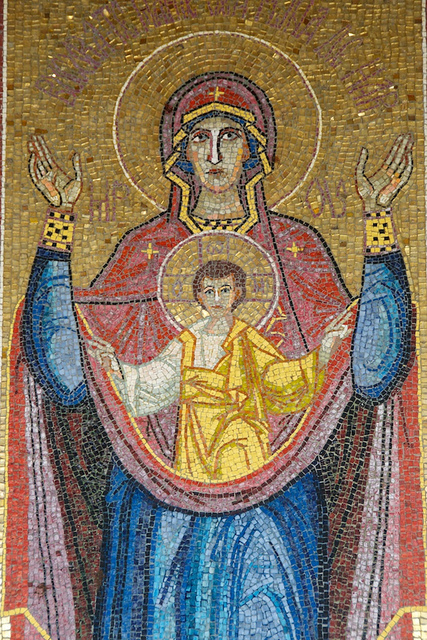 From Adversus Haereses of Irenaeus of Lyons (IV.XX.5)
For as those who see the light are within the light, and partake of its brilliancy; even so, those who see God are in God, and receive of his splendor. But [his] splendour vivifies them; those, therefore, who see God, do receive life. And for this reason, he, [although] beyond comprehension, and boundless and invisible, rendered himself visible, and comprehensible, and within the capacity of those who believe, that he might vivify those who receive and behold him through faith. For as his greatness is past finding out, so also his goodness is beyond expression; by which having been seen, he bestows life upon those who see him. It is not possible to live apart from life, and the means of life is found in fellowship with God; but fellowship with God is to know God, and to enjoy his goodness.
Reflection
This brings us to our final Advent reflection for the year. I've enjoyed writing these meditations — and searching through the ancient writers to find the right excerpts. I hope they've been helpful to you in some small way.
Everything we need to know about God is revealed for us in Jesus Christ. When we can see that, we partake of the brilliancy of God's light. A lovely image, yes? And that is exactly what Christmas is about. God could have been enfleshed in any way, but God chose to be born in the most humble way possible. God was incarnate of the Holy Spirit and the Virgin Mary and became truly human. Truly human. In a remote town in the middle of nowhere in the Roman Empire, earth was joined to heaven, and heaven was joined to earth. The angels sang, and lowly shepherds were the first to hear the Good News. It's remarkable, isn't it? Astounding, even.
The Advent season is about preparing our lives and our hearts to worship Jesus Christ, at Christmas but also throughout our earthly pilgrimage and perhaps at the Last Day. As Advent draws to a close, let us with true joy make ready to behold our redeemer. O come, let us adore him, for "the means of life is found in fellowship with God; but fellowship with God is to know God, and to enjoy his goodness."
Photo by yours truly of a mosaic of Mary the God-bearer with Jesus Christ from the Church of the Annunciation, Nazareth.