Partakers of his divine nature
Wednesday in the third week of Advent
Isaiah 45:5-8(9-17)18-25; Psalm 85:8-13; Luke 7:19-23
Luke 7:22-23
Jesus answered them, "Go and tell John what you have seen and heard: the blind receive their sight, the lame walk, the lepers are cleansed, the deaf hear, the dead are raised, the poor have good news brought to them. And blessed is anyone who takes no offence at me."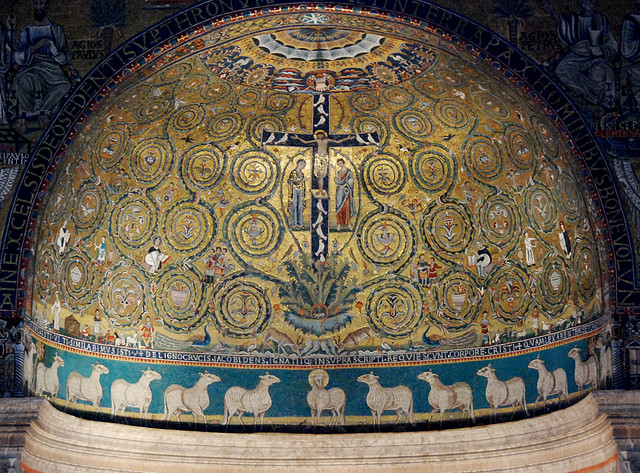 From Cyril of Alexandria's Commentary on Luke (Sermon XXXVII)
…And in what way we are benefitted by attaining to faith in him, every one knows: nothing however forbids our enumerating a few particulars. For first indeed we obtain the light of the true knowledge of God: and next, when by the aid of holy baptism we have washed away the stains of sin, being purified that we may serve him purely, we are also made partakers of his divine nature, and gain him to dwell within us by having the communion of the Holy Ghost. And we are made also [children] of God, and win for ourselves [kinship] with him who by nature and verily is the Son. Moreover, in addition to those things, we are exalted to the inheritance of the saints, and dwell in bliss in the enjoyment of those blessings which are bestowed on those who love him…
Reflection
As I visit congregations across the Episcopal Church, I love asking people questions. One of my favorite questions goes along these lines: "Why would someone new come to this church?" The answer says a lot about the vitality of the congregation and its likely future. Too often people say, "We are a family, and it's such a warm place." In reality, these are often the least welcoming, least friendly places. Often, this answer declares, "We are a club, and the members are very happy here."
Occasionally people answer my question with something along the lines of, "My life has been changed here, and I think others will find their lives changed by an encounter with Jesus Christ here too." That church is thriving and has a vibrant future, because it is what a church should be: a community of disciples — people committed to transformation in their own lives and the world around.
While it is tempting to reduce our encounters with Jesus Christ to their therapeutic or emotional benefits, this is a mistake. Cyril of Alexandria nicely lays out some of the reasons we might find ourselves completely changed. We have to get over the idea that church is about feelings. It's much bigger than that. If we dwell in the world of feelings, the church is doomed, because, frankly, it probably feels better to go to the beach or the coffee shop on Sunday mornings. And a church which offers something other than the live-changing Gospel of Jesus Christ is not really a church at all. It is instead a club for current members, or maybe an architectural preservation society.
These days we're hearing lots of talk about the structure and the purpose of the Episcopal Church. We could do worse than to read Luke's Gospel and then Cyril and to be reminded what we are about. To the extent we are focused on anything other than complete transformation, we are focused on the wrong things.
"We are also made partakers of his divine nature, and gain him to dwell within us by having the communion of the Holy Ghost.
Photo by yours truly of mosaic art at San Clemente, Rome.