Meditate on his law
Friday in the second week of Advent
Isaiah 48:17-19; Psalm 1; Matthew 11:16-19
Psalm 1:1-2
Happy are they who have not walked in the counsel of the wicked, *
nor lingered in the way of sinners,
nor sat in the seats of the scornful!
Their delight is in the law of the LORD, *
and they meditate on his law day and night.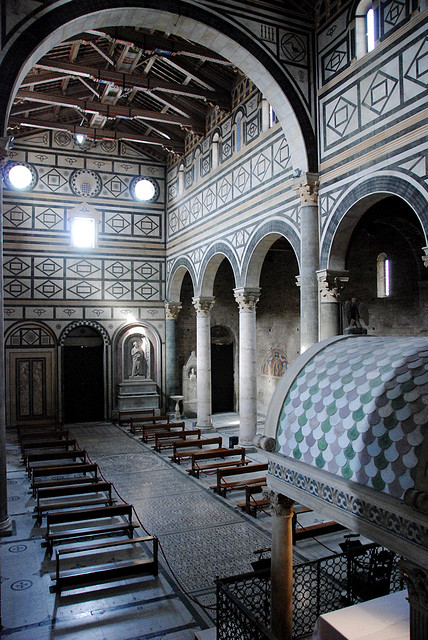 From Tertullian's Against Marcion (Chapter XIX)
"In that law would he meditate day and night." It was not in severity that its author promulgated this law, but in the interest of the highest benevolence, which rather aimed at subduing the nation's hardness of heart, and by laborious services hewing out a fealty which was (as yet) untried in obedience: for I purposely abstain from touching on the mysterious senses of the law, considered in its spiritual and prophetic relation, and as abounding in types of almost every variety and sort. It is enough at present, that it simply bound a man to God, so that no one ought to find fault with it, except him who does not choose to serve God.
Reflection
We Americans love to talk about our rights, but we're not so good at owning up to our responsibilities. It's not very different in our faith. How easy it is to talk about what we receive, but how rarely to talk about our obligations. We're especially good at an antinomian, no-law-all-grace faith. In this faith, we talk about how much God loves us, but we almost never talk about what God expects of us. We talk about how Jesus reached out to the margins, but we don't talk about how Jesus challenged every person he met to repent, to be transformed ("Go and sin no more!" or "Stand up, take your mat and walk!").
Thinking about the law isn't very trendy in the church right now, but I think it might be just what we need. As Tertullian notes, it's not meant to be onerous, but rather to change our hearts. Instead of lowering the bar until we stand for nothing, maybe we need to raise the bar until our obedience counts for something. To be clear, I'm not suggesting Law without Gospel, but a Gospel that is suffused with obedience. Perhaps a vigorous faith that is not easy would more closely resemble the all-consuming invitation to take up our cross and follow Jesus. And perhaps in that Christ-like faith, we might discover that obedience brings us joy, abundant life, and transformed hearts.
"It was not in severity that its author promulgated this law, but in the interest of the highest benevolence."
Photo by yours truly of the nave of Santa Miniato al Monte, Florence.