Be not afraid
Friday in the first week of Advent
Isaiah 29:17-24; Psalm 27:1-6,17-18; Matthew 9:27-31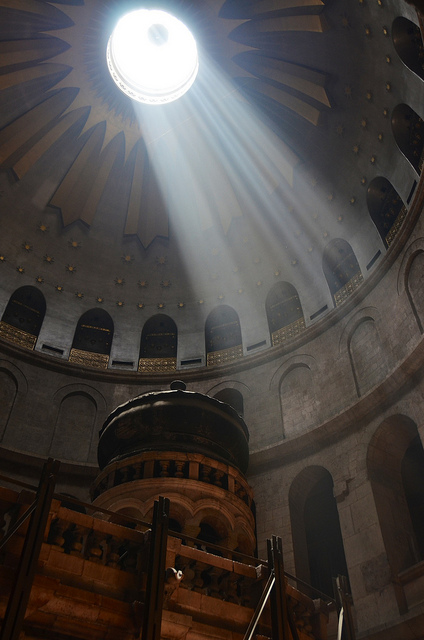 Psalm 27:1
The LORD is my light and my salvation;
whom then shall I fear? *
the LORD is the strength of my life;
of whom then shall I be afraid?
From Explanation of the Psalms by Cassiodorus:
"Whom shall I fear?" means "I shall fear no one"; fear of the Lord had ensured that he could fear no other.
Reflection
"Be not afraid." Jesus said that about as often as anything. With the Lord as our light and salvation, what, indeed, do we have to fear? God has our back! Particularly as Christians, we know that God's power is stronger even than death itself. If the worst that could happen is we die — and we don't have to be afraid of that — then what is there to fear?
I'm not saying it's easy to be fearless. Human nature is itself pretty fearful at a deep level, for some pretty understandable survival-based reasons. That's exactly why Jesus kept telling people not to be afraid. And it's why the psalmist reminds us that with the Lord as our strength, we need not fear.
What would our world be like if there were a few more fearless people? I'm not sure, but I think we'd be much better off. Fearless people — or people who at least manage to rise above their fears sometimes — can change the world. It takes fearlessness to change systems, to challenge governments, to call people to account, and especially to bring the church itself to repentance of its wrongs.
On this earthly pilgrimage, we'll never completely lose our fears. But we can move beyond them. We can be defined by something other than our fears. How will we manage it? We can sing these psalms, and remember the God who is stronger than death. And we can trust in God's grace and power. Be not afraid!
Photo by yours truly shows light streaming in over the Tomb of Christ in the Church of the Holy Sepulchre.