By what authority?
A friend of mine recently shared a meditation she wrote for a clergy conference. She has graciously allowed me to post it here on 7WD, though she prefers to be anonymous. I think she has raised some very important issues in the life of the church and its clergy — and for me, personally — that too often go unexamined. What would our church and our world look like if God's people exercised well the authority God has given them? See also my previous post, "Of Christ's body, the church: how to get healthy."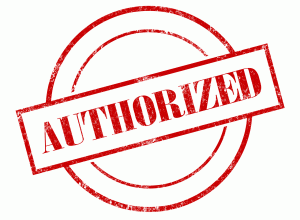 "By what authority are you doing these things? Who gave you this authority to do them?" (Mark 11:28)
I am used to having my authority questioned; I'm the mother of a nearly five year old. "You're not the boss of me!" is her most common way of questioning my authority. Paired with pushing every boundary I set, questioning every decision I make, and saying "black" any and every time I say "white." My life is currently a daily exercise in answering the question: "By what authority are you doing these things? Who gave you this authority to do them?"
Those questions are of deep import for me, not only as a parent, but also as a priest in God's Church. We've seen the crisis over Church authority in the headlines, of course, as clergy of all stripes have abused the authority entrusted to them, using it to coerce and injure through sexual abuse, financial misconduct, or manipulative preaching and teaching. Those kinds of abuses of authority are deep and damaging, as clergy too often confuse God's authority with their own.
Yet there is another, equally pernicious, authority problem in our Church today: one of relinquished authority or abandoned authority. As clergy we have all too often, not abused our authority, but abrogated it.

We have toned down our preaching for fear of offending or rocking the boat.
We have sought consensus when we ought to have been prophetic.
We have bent to the whims of the congregation when we aught to have stood for the teaching of the Church.
We have been reluctant to proclaim God's forgiveness, because to do so is to name first the harsh reality of sin.
We have been hesitant to name the Gospel as not just a good story, but the good news of salvation.
In this morning's reading from Mark we hear people questioning Jesus' authority. And Jesus is clear—he never used his power to coerce—but he claims his authority fully. Jesus boldly names sin and forgives sinners; he calls people out of their old lives and into new ones; he judges harshly hypocrisy and false leadership. He doesn't abuse his authority, but he certainly doesn't abrogate it either.
At our ordinations, each of us received a Bible and heard these words: "Receive this Bible as a sign of the authority given you to preach the Word of God and to administer his holy Sacraments. Do not forget the trust committed to you as a priest of the Church of God."
We have been given authority, not only as Christians, not simply by the Church, but by God—the authority of priests in the Church of God. And we cannot, we must not, use our authority lightly, to coercive or violent ends. But we also cannot, must not, abrogate our authority entirely. The authority given to us by the Church, and more importantly by God, is both a trust and a responsibility. It is the way that we take our place in the Body of Christ. When we don't function with our authority, we don't live into our call, and we don't offer the people whom we serve the opportunity to live into their call either.
You, all of you, have been entrusted. You were given authority:
To boldly proclaim the Gospel of salvation
To rightly administer God's holy Sacraments
To declare God's forgiveness to penitent sinners,
To pronounce God's blessing
To nourish Christ's people from the riches of his grace
To work as pastor, priest, and teacher, together with your bishop and fellow presbyters.
It's easy, in the midst of our day-to-day lives, as we get lost in the minutia of making our churches work, to lose sight of that ultimate trust and responsibility. It's easy to think that we are operating under our own authority, or under our parishes' authority, or under the Episcopal Church's authority. And in some way, we are, of course. But that is not all of the story.
"By what authority are you doing these things? Who gave you this authority to do them?"
We must not forget that as people who experienced a call from God, who have received the raising up of the community and the laying on of hands of the bishop, we also both receive and answer to another authority: the authority that Jesus' knew so well, the authority the scribes and elders feared to name and acknowledge, the authority of God: Father, Son, and Holy Spirit.