A General Ordination Exam for the modern church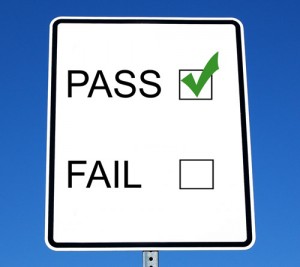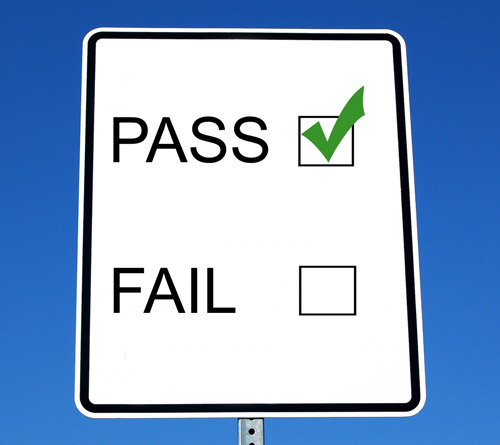 This week, seminarians across the Episcopal Church are taking the General Ordination Examination. For those of you who may not be familiar with it, it's a hazing ritual and final exam designed to test the worthiness of third-year seminarians as they prepare for ordination. It lasts several days and involves the writing of lengthy essays, some of which allow consultation of reference material and some of which must be written using only one's knowledge. Opinion on these exams varies, but I'm generally among the number of folks who think the test is more useful than harmful. I blogged about this back in 2011 during the annual is-the-GOE-awesome-or-terrible conversation.
Anyway, many people feel the exam is no longer suited to the modern church. Crusty Old Dean has some fresh thoughts from this very day about this year's test. Inspired by Crusty and the esteemed Fr. Oscar Late (who wrote his own version of the GOE a few years ago), I have decided to resolve the issues. The following exam covers the seven canonical exam areas whilst being relevant to the needs of the modern church.
While the General Board of Examining Chaplains has not yet solicited my opinion, I freely grant them permission to use these questions next year. These questions are guaranteed to position the clergy leaders of the future for success, especially if they serve the typical "we love the church of the 1950s" congregation, which is where you're likely to end up in your first cure.
The Holy Scriptures. Using Luke 14:33 as your primary text, explain why it's OK for an Episcopal rector to drive a Volvo, own an iPhone, and belong to the country club. Also, make sure you justify expensive buildings owned by the church and used fully for only three hours a week. Defend the use of some passages from the Bible while others can be freely ignored. Source: A printed, annotated Bible.
Church History, including the Ecumenical Movement. Since no one cares about church history in parish ministry ("We've always done it that way" really means "since 1960"), we wanted to offer a much more relevant question that is vaguely connected to ecumenism. Everyone expects the Episcopal Church to be the most tasteful of all churches, and this includes our service leaflets. While Roman Catholics can pass out ad-laden announcements and Methodists can use black & white bulletins, ours is a higher calling. Episcopalians expect saddle-stiched leaflets with full text and music and a full color cover with a tastefully chosen medieval art illustration. Describe the specifications of the multi-function copier you'll lease to get this done. Source: Leaflets from Westminster Abbey, and your local Xerox rep.
Christian Theology, including Missionary Theology and Missiology. Write a three-page essay explaining the word "missional." Seriously. We want to know what it means. Source: a dictionary and Twitter.
Christian Ethics and Moral Theology. Identify an ethical issue that you can preach on, without hypocrisy and without offending current members of your congregation. Explain, using the Bible, why "their" ethical infraction is more important than whatever sins might be local (and hence uncomfortable). Source: The Bible and various blogs of people you agree with or vehemently disagree with.
Studies in Contemporary Society, including Racial and Minority Groups. Pick a pet issue of yours. In an essay of three pages, describe your lobbying process to get General Convention to pass a resolution on your heartfelt concern. Make sure you make use of at least two techniques from secular political organization, such as whisper campaigns, invoking "do it for the children" in floor speeches, or clever hashtags. Extra points awarded if your plan includes caucusing during worship services. Source: The Washington Post, Fox News, and previous General Convention minutes.
Liturgics and Church Music. Design your Sunday morning liturgy using your own liturgical predilections. Go ahead and take liberties from the rubrics of the prayer book; everyone does it. Defend each of your "enhancements" to the Book of Common Prayer and explain why it's OK for you to do your thing even though you publicly swore — and are canonically required — to follow the rubrics of the BCP. Source: The Book of Common Prayer, your favorite partisan liturgical manual, and folklore from the Altar Guild.
Theory and Practice of Ministry. People will expect you to be the consummate administrator, a brilliant preacher, the perfect family woman or man, and a prayerful person, bordering on monastic. You will need to do all this while visiting every person with so much as a sniffle, whether or not they called you. In an essay of six pages, explain why even Jesus would fail as a rector. Create a clerical superhero who can live up to everyone's expectations. Sources: The Bible, George Herbert's Country Parson, and anonymous complaint letters sent to vestries.