Liturgy geeks rejoice! Church Publishing and the SCLM are offering FREE stuff
Some good news popped into my email inbox today. We can now download Enriching Our Worship for free. The press release I received begins, "Church Publishing Incorporated has collaborated with the Standing Commission on Liturgy and Music to offer free worship and liturgical resources through the Office of General Convention and churchpublishing.org." There's also a quote from the chair of the Episcopal Church's Standing Commission on Liturgy and Music, Dr. Ruth Meyers, "…I'm delighted to be working with Church Publishing to make these resources available in electronic form to the whole church. Making these texts more widely accessible to the church will enrich our worship life."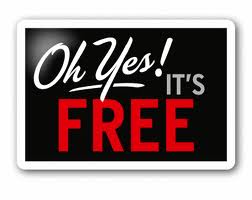 The Book of Common Prayer has been available as a free PDF from Church Publishing, via episcopalchurch.org for maybe a year now. That was good news at the time, because before that one either had to use an unofficial, error-laden version or bootleg an official version (which I do not condone!). By the way, you can follow that link and get the prayer book in English, Spanish, or French. As usual, I have digressed. Back to my point: now we can get access to the Enriching Our Worship series of supplemental liturgical resources, for FREE.
Here are some links to each page on the Church Publishing website. Just visit the page and follow the link there to grab the PDF. I'm sending you to the page for each product, because if you are in the liturgy biz, it's good to have paper copies sometimes, and it supports the ministry of Church Publishing if you buy stuff from them (i.e. Cokesbury) instead of another seller, such as Amazon.
Also, you can get the materials for same-sex blessings for free. Liturgical Resources 1: I Will Bless You and You Will be a Blessing, resources for the Witnessing and Blessing of a Lifelong Covenant in a Same-Sex Relationship.
[UPDATE: In the comments section, Ann Fontaine reminds me that the blessing resources are available in French and Spanish. I couldn't find a product page for the Spanish version, so here's a direct link to the file. On the English product page, you can use tabs to find French and Spanish, as well as Microsoft Word (editable) versions.]
Not that it's germane to this post about the availability of free liturgical resources, but I'd like to say a word about EOW. Some people are surprised that I appreciate these materials, since I am known in some quarters as a bit of a liturgical conservative or even curmudgeon. But my principal resistance to much of what I see is not that it is new, but that it is ill conceived, foisted off on unwitting congregations by clergy who do not take seriously our catholic identity. While EOW is not perfect — neither are Cranmer's liturgies — there are some lovely turns of phrase here and there. We get newer liturgies, which the church needs in order to continue to meet the needs of a changing world, precisely by using trial materials in their imperfect forms. I'm grateful that Church Publishing has now made it easier for congregations to use these materials.
Last General Convention, I argued that more of our liturgical materials — the creation of which has been funded
by the General Convention — should be digitally available for use within our church without cost or at a low cost. Today's news goes along way toward that goal. My hope is that other resources, such as the Book of Occasional Services, will soon be available at a more modest cost digitally. The ebook price has fallen, and that's a good sign.
So, thank you Church Publishing and SCLM folks! You've done our whole church a big service with this arrangement.