Sharknado Church: The Movie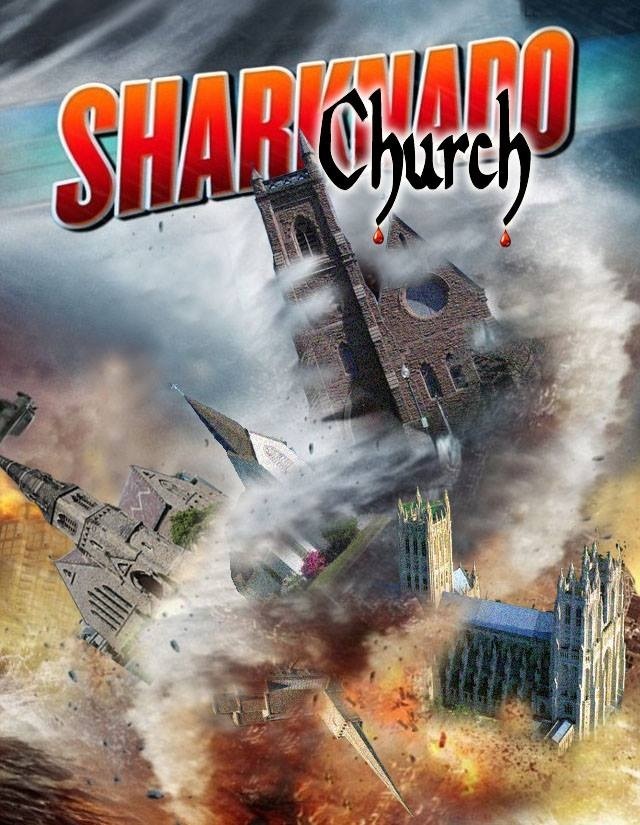 After the critical acclaim received by Zombie Churcb: The Movie, I am thrilled to announce the release of an even more epic blockbuster: Sharknado Church: The Movie. If Frank Logue doesn't win an Oscar for his editing in the category of Sensationalist/Campy Church Movies, there is no justice.
Seriously, buy yourself a projector and a Dolby sound system. This would make a great centerpiece for your next vestry meeting. For that matter, why not show it in place of the sermon next Sunday? After all, people love to be entertained at church!
All kidding aside, if this video helps start conversations that help us move past our fear, then maybe we won't need our chainsaws after all. And perhaps the church will begin to thrive again.
For those who want to read the book, not just watch the movie, the original post is here.