Twitter tools
I had been meaning to put some stuff on my blog, but today brought special incentive. I was preaching at St. Edmund's, San Marino, CA, and during the announcements, the most excellent rector, the Rev'd George Woodward, gave my blog a shout out. I thought maybe I should put some fresh content here. Don't want new eyeballs to see all the cobwebs!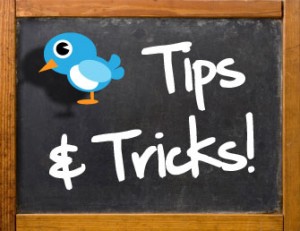 Alas, the top item in my blog hopper is some sundries related to Twitter. Not quite my usual fodder, which is church geekery mixed with humor/snark. On the other hand, I do post the occasional article on technology and social media, so without further delay…
A couple of weeks ago, I gave a pair of workshops on Twitter for the Episcopal Communicators conference. I promised — er, two weeks ago — to post a list of resources that I mentioned in my talk. So, if you are Twittery, this will be useful. If not, please stand by. Something else will be along soon.
First off, some current demographic data on social media: there are big differences among various social media related to male/female, urban/rural, and racial/ethnic background. Based on your intended audience, choose your platform(s) carefully. Know your audience, and provide appropriate content on the appropriate channel. Here's some data from February 2013 from the Pew Research Center. This been nicely summarized into a lovely infographic by Media Bistro. Here's some relatively recent info on number of users per platform with supporting links.
There are some great analytics tools out there. Tweriod will tell you when your followers are online. Twitonomy is an analytical gold mine. Check it out. Seriously. Go do it now. Both of these tools are free. You might also want to check your overall social influence on Klout.
It's nice to schedule tweets ahead of time, and plenty of tools do that. Twuffer was among the first, and it's still around. Hootsuite lets you do this for Twitter, Facebook, and others.
A few days ago, I started using justunfollow to track who unfollows me and who hasn't followed me back. One of my Twitter followers alerted me to Contaxio which does all that, and much more. It's a great management tool for your followers and friends. Not a big deal if you have only a few dozen, but as you build an audience, these tools become more important.
There are others, but those are some of my faves. Here's a decent article on building your audience.
What tools do you use? What do you use Twitter for? Are you following me (@scottagunn) yet?