The Patronal Feast of George Herbert: Tend the flock of God
This blog's patron is Blessed George Herbert, whose feast day is celebrated today. From the readings for this feast: "I exhort the elders among you to tend the flock of God that is in your charge, exercising the oversight, not under compulsion but willingly, as God would have you do it– not for sordid gain but eagerly."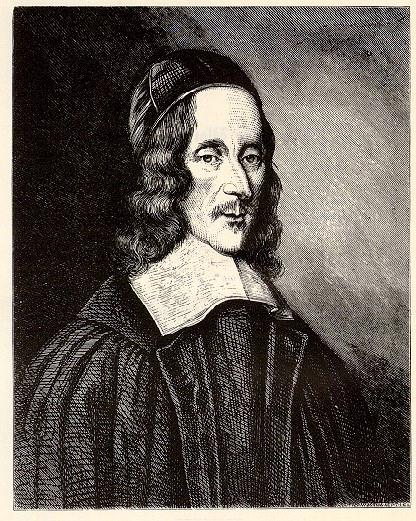 1 Peter 5:1-4
Now as an elder myself and a witness of the sufferings of Christ, as well as one who shares in the glory to be revealed, I exhort the elders among you to tend the flock of God that is in your charge, exercising the oversight, not under compulsion but willingly, as God would have you do it– not for sordid gain but eagerly. Do not lord it over those in your charge, but be examples to the flock. And when the chief shepherd appears, you will win the crown of glory that never fades away.
Let us pray.
Our God and King, you called your servant George Herbert from the pursuit of worldly honors to be a pastor of souls, a poet, and a priest in your temple: Give us grace, we pray, joyfully to perform the tasks you give us to do knowing that nothing is menial or common that is done for your sake; through Jesus Christ our Lord, who lives and reigns with you and the Holy Spirit, one God, for ever and ever. Amen.
Art: Portrait by Robert White (1674) of George Herbert (1593-1633), via Wikipedia.