Thursday in the First Week of Lent: I made an ark
From the readings for the daily office: "So I [Moses] turned and came down from the mountain, and put the tablets in the ark that I had made; and there they are, as the LORD commanded me."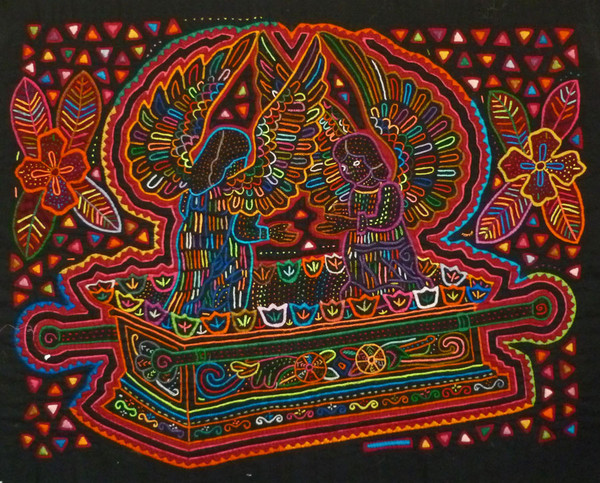 Deuteronomy 9:23-10:5
And when the Lord sent you from Kadesh-barnea, saying, "Go up and occupy the land that I have given you," you rebelled against the command of the Lord your God, neither trusting him nor obeying him. You have been rebellious against the Lord as long as he has known you. Throughout the forty days and forty nights that I lay prostrate before the Lord when the Lord intended to destroy you, I prayed to the Lord and said, "Lord God, do not destroy the people who are your very own possession, whom you redeemed in your greatness, whom you brought out of Egypt with a mighty hand. Remember your servants, Abraham, Isaac, and Jacob; pay no attention to the stubbornness of this people, their wickedness and their sin, otherwise the land from which you have brought us might say, 'Because the Lord was not able to bring them into the land that he promised them, and because he hated them, he has brought them out to let them die in the wilderness.' For they are the people of your very own possession, whom you brought out by your great power and by your outstretched arm."
At that time the Lord said to me, "Carve out two tablets of stone like the former ones, and come up to me on the mountain, and make an ark of wood. I will write on the tablets the words that were on the former tablets, which you smashed, and you shall put them in the ark." So I made an ark of acacia wood, cut two tablets of stone like the former ones, and went up the mountain with the two tablets in my hand. Then he wrote on the tablets the same words as before, the ten commandments that the Lord had spoken to you on the mountain out of the fire on the day of the assembly; and the Lord gave them to me. So I turned and came down from the mountain, and put the tablets in the ark that I had made; and there they are, as the Lord commanded me.
Let us pray.
Almighty God, may we ever be grateful for your protection and presence in our lives, and give us strength and courage to follow your ways. Through Jesus Christ our Lord. Amen.
Art: Traditional mola of the Kuna people, via Sacred Art Pilgrim.