Musings on General Convention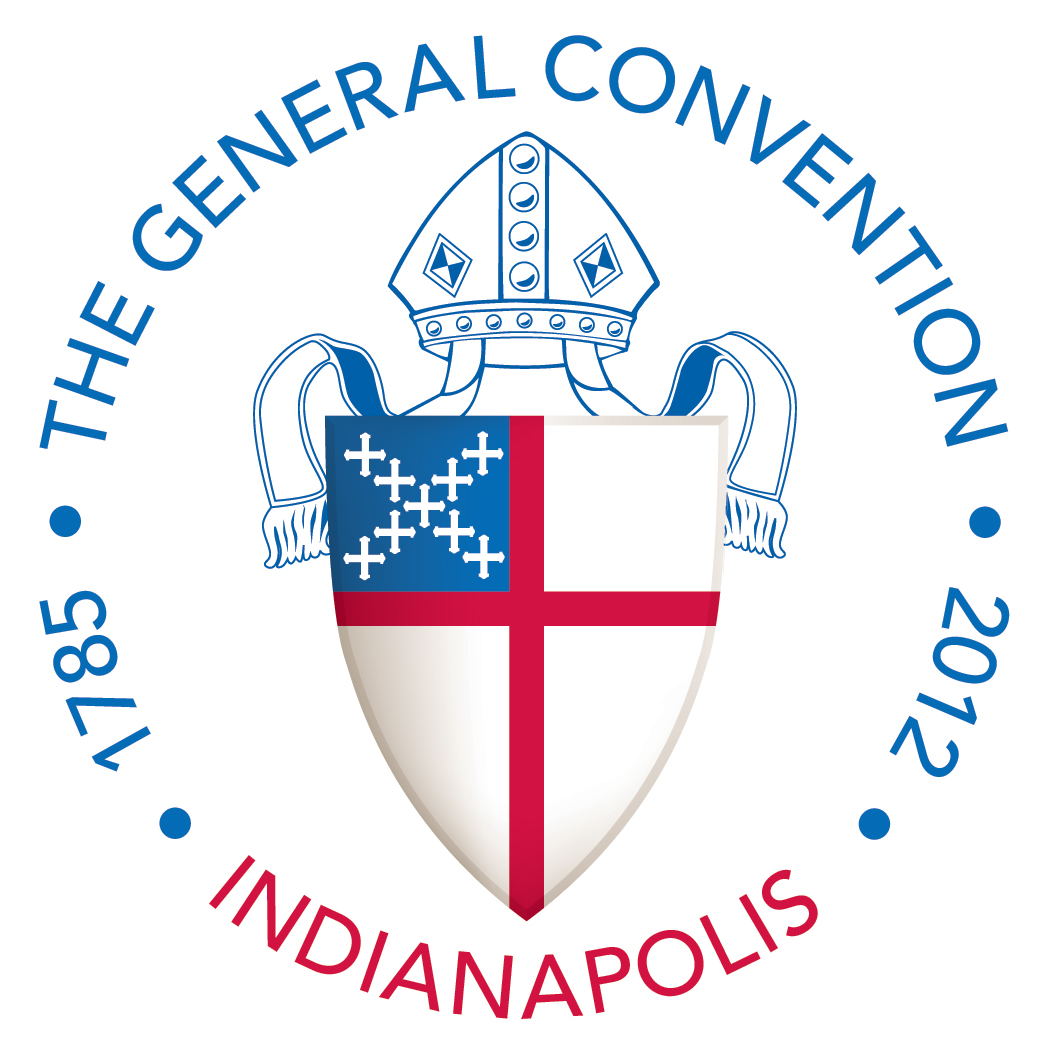 You might think I'm a bit late for this post. Perhaps you are right. But I actually wanted to let the 77th General Convention soak in a bit before I posted some reflections. Plenty of others have been right there with pithy commentary. This brief post comes after 2.5 weeks of answering the question, "So, how was General Convention?"
My answer to the question has varied a bit based on who is asking. The short version is that I would count General Convention in the positive experience column, both for me personally and for the whole church. But before I say why, a thought: General Convention is what you make of it. If you are looking for things to like, there are lots. If you want to become enraged, there is fodder a-plenty. Some people mistake my snark for cynicism, but I am basically an optimistic and positive person, so I'll count GC as a win.
So what is there to like?
Reconnecting with friends from across the church, and meeting new friends from across the church. This might sound trivial, but I think person-to-person real connections are especially important as our church enters a time that is likely to get more difficult before it gets easier. While I'm as internety as anyone, I still value face-to-face gatherings (not Skype, but the old fashioned kind). It's hard to demonize people who just bought you a cup of coffee.
Our democratic machine is impressive. Contrary to what you might hear, democracy is not exclusive to the Episcopal Church, among either US denominations or among Anglican churches in the world. But it's impressive in its own right. I didn't get to see the House of Bishops in action very much, but the President of the House of Deputies did an extraordinary job of keeping things fair and solemn. There wasn't much opportunity for angry outbursts or boisterous celebration among the deputies, and this is good. Every debate results in a victory for some and defeat for others. Cheering or jeering is not respectful, and our leaders kept is in a place where we were likely to listen and to treat one another well. Minority voices on all sorts of issues could be heard, and were heard.
Younger people seemed to have more visibility. The younger generations of leaders are beginning to claim their place in a big way. This is good. By that, I do not mean to diminish my gratitude for older generations, but we will function best when any one generation (or ethnic group or sex or …) does not dominate our leadership. By their sheer numbers, boomers have tended to crowd out other voices, but that is changing now.
Prayer, especially the Acts 8 Moment. Call me biased, since I helped to organize the Acts 8 Movement (along with Susan Snook and Tom Ferguson), but I think my favorite moment at General Convention happened late at night on July 5. It's captured in this inspiring Youtube video. Bookmark it, and watch it regularly. It's as good a glimpse as any at what our church should and can be. Aside from the video moment, we simply studies the Bible together and prayed for our church. It was balm.
Conversations on structure. Listening to person after person at the big structure hearing, it's clear that our church has now at least accepted the fact that we are not well adapted to the needs of the 21st century. Even more astounding, the vote on a resolution which enables our church to look carefully at itself from top to bottom and consider proposals for radical change passed unanimously in both houses. If not unprecedented, it's blue-moon rare. Now the test will be whether we are ready to make the necessary changes (early indications are mixed, but I can say more about that in another post).
The ubiquity and power of social media (except for the bishops, who are keeping it medieval). In the House of Deputies and in committee hearings and everywhere else, social media ruled the day. People were sharing news of what was happening to the whole world — and plenty of people were listening. While reports of nationwide trending are greatly exaggerated, it is true that this General Convention was more transparent than any we've seen before. Deputies could work together, get information, and share insights. And we could survive by amusing ourselves with snark.
What's not to like?
Our system rewards agenda-driven action by small groups of people. Various and sundry individuals and groups brought forth dozens or even hundreds of resolutions. The result is hours of committee work, followed in many cases by floor debate involving 1,000 people. Because it's too easy to get resolutions submitted, the Society for the Appreciation of Sabon could, if it desired, get us to talk about a resolution commending the designers of our prayer book for their use of a particular typeface. I tried to make up a silly example, but it's hard to find one that doesn't seem like a resolution we considered. There is lots of petty politicking at GC for causes that only affect a few. (Yes, I know that sometimes the still, small voice speaks the word we need to hear, but surely there's a way to find a good balance.)
The encroachment of secular political dynamics and tactics into this council of the church. I love politics, and I freely acknowledge and give thanks for their role in our church at all levels. The Nicene Creed is, among other things, a political document, and I'm fine with that. I'm good with people trying to persuade other people to vote a particular way. What saddens me is to see the increasingly slick campaigns of people seeking churchwide office. If this continues, a person will need wealthy backers to win office, and possibly even professional campaign firms. Sad to say, but we might need campaign finance reform in our own church. Beyond that, I was dismayed by some of the one-dimensional negativity that we saw before Convention, though not too much at GC. Again, I'm good with criticism and tough questions, but surely we can treat one another with the assumption that we all love the church about which we are so passionate?
Our bishops continue to show an unhealthy love of secrecy. Do our bishops need to begin every day with a private, closed-door session? Since I don't know what they do in there, I can't say for sure, but it strikes me as antithetical to much of what we stand for as a church. Surely conversation — even frank, difficult words — can be had in public? And the bishops' ban on Twitter (which, I am told, includes an unenforced provision against tweeting from the visitors' gallery) seems pointless, since the public proceedings are live streamed. What's the harm in someone posting news and comments on what the bishops are doing? The bishops can take a page out of the deputy playbook, where we learned that twitter did not harm our deliberations, and quite likely improved them.
The schedule is inhumane. Long-time deputies speak with bravado about the days which begin at 7:30 a.m. committee hearings and end with 10:00 p.m. deputation caucuses. This is a ludicrous way to treat a human body. We need to find another way to do things so that people can rest. Getting thousands of us in one place every three years is a precious opportunity to celebrate together, and we should have more social time. Oh, and more prayer time would be a good idea. First-time deputies, even though they have been warned, are often horrified by the grueling nature of the convention, which might explain why so many of them do not come back. We need to fix this.
Much of what we do is a waste of time. In one of my committee hearings one morning, we were in the midst of a lengthy discussion of how to rewrite a particular sentence. It occurred to me that this was entirely pointless, because few people would even read the resolution we were so carefully wordsmithing. What else might we have done with our time at Convention? What would happen if we set aside our legislative sessions one afternoon, and deputations spent time with another deputation from across our vast church? What would it be like if we prayed more? What if we did a service project together? With so many deputies and bishops, every minute is precious. We can't afford business as usual next time. The opportunity cost will bankrupt us.
The opportunity cost of General Convention is massive. It's a recap of my last graf, but I want to make the point again. We need to count the opportunity cost of how we are doing things. Structure committee, hello?
I'll have a few more things to say, perhaps. Please leave your own comments about this post and with your desire for more 7WD rants and raves. Do you agree with my take? Disagree? Different experience?
Also, one more thing. At the next General Convention, we need to pray more. Amen.