What ails the Wall Street Journal: Error-laden opinion on Episcopalians
This blog has been dormant because I've been a bit busy at General Convention. My intention was to post a few commentary pieces and a wrap-up tomorrow and the next few days. But then I noticed that Friday's Wall Street Journal includes a blistering attack on the Episcopal Church. My friend Bishop Kirk Smith has already replied, but I think it's worth adding a few more corrections to the WSJ's careless and error-ridden attack.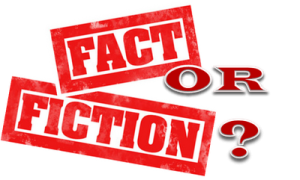 To be clear: if someone wants to attack a church, I'm fine with that. But it's at least worth getting the facts right, especially in what used to be a respectable publication like the WSJ. Maybe they should have followed the lead of other Rupert Murdoch-owned publications and tapped a few phones of bishops or hacked email accounts of deputies. Or perhaps Googled "The Episcopal Church" or visited www.episcopalchurch.org. They might have gotten a few things right.
The author, Jay Akasie, identifies himself as an Episcopalian. The byline is from Indianapolis. Based on what's in the article, it's hard to believe that Mr. Akasie has attended either an Episcopal Church or its General Convention. Perhaps if he sends me his address, I can at least mail him a few pamphlets about the Episcopal Church and its polity, which might bolster the accuracy of his next hatchet job.
Just for grins and giggles, I thought it would be fun to walk through some of Jay Akasie's assertions.
General Convention is also notable for its sheer ostentation and carnival atmosphere. For seven straight nights, lavish cocktail parties spilled into pricey steakhouses, where bishops could use their diocesan funds to order bottles of the finest wines.
I wonder where these parties were. And many dioceses expressly forbid the purchase of alcohol with diocesan funds. As for me, I had lunch at such wantonly lavish places as Noodles & Company, where my entree cost as much as $7.00. Dinner was taken in places such as the opulent California Pizza Kitchen (note to Mr. Akasie, this does not mean I flew to California on a private jet).
During the day, legislators in the lower chamber, the House of Deputies, and the upper chamber, the House of Bishops, discussed such weighty topics as whether to develop funeral rites for dogs and cats, and whether to ratify resolutions condemning genetically modified foods.
Neither House is above the other. This is but one of many subtleties of polity missed by the author. There was no debate on "developing" such things as "funeral rites" for pets. In fact, the Convention was asked to approval pastoral services for people who are grieving the loss of their pets. Surely Akasie is not so heartless as to think that the church should not care for grieving people? It makes a cute attack point, but the substance of Akasie's attack is baseless.
But the party may be over for the Episcopal Church, and so, probably, its experiment with democratic governance. Among the pieces of legislation that came before their convention was a resolution calling for a task force to study transforming the event into a unicameral—that is, a one-house—body.
Mr. Akasie might like to look around the world. There are plenty of examples of unicameral democracy, both ecclesiastical and governmental. Also, I'm not sure that a body which has been meeting since the 1780s counts as an "experiment" any more.
On Wednesday, a resolution to "re-imagine" the church's governing body passed unanimously.
Yes, which would seem to suggest that far from ending, the Episcopal Church is simply turning the page to a new chapter.
Formally changing the structure of General Convention will most likely formalize the reality that many Episcopalians already know: a church in the grip of executive committees under the direct supervision of the church's secretive and authoritarian presiding bishop, Katharine Jefferts Schori.
There are, I suppose, plenty of things for which one might criticize our Presiding Bishop. "Secretive" would not make any careful observer's Top 100 list. And based on what I have heard of committee meetings, I do not think Bishop Katharine qualifies as "authoritarian" in any real sense, though she might be counted as a "strong leader>" Sadly, there are some men who do not like to see women who are strong leaders.
Bishop Schori is known for brazenly carrying a metropolitan cross during church processions.
First of all, know the person you are attacking. The correct reference is "Bishop Jefferts Schori." Second, she carries a primatial cross. She is, after all, a Primate. (Note to WSJ editors: make sure you read this Wikipedia article, not this one. You seem to be easily confused.) Third, Bishop Katharine is widely known for "brazenly" asking people to address her by her first name. That's hardly the behavior of a power-mad potentate.
With its double horizontal bars, the metropolitan cross is a liturgical accouterment that's typically reserved for Old World bishops.
I don't think anyone complained when that same, exact cross was carried by men. Sigh.
In the week before this summer's convention, Bishop Schori sent shock waves through the church by putting forth her own national budget without consulting the convention's budget committee—consisting partly of laymen—which until now has traditionally drafted the document.
Oddly enough, the committee (supposedly run by cowering "laymen" but co-chaired by a bishop and a lay woman) adopted a budget that looked much like the "shocking" budget from Bishop Katharine. And while I know that a few people were surprised by her move, a number of us were grateful for her careful work which helped us have a better budget.
On Monday, for example, the church announced that its headquarters at 815 2nd Avenue in midtown Manhattan—which includes a presiding bishop's full-floor penthouse with wraparound terrace—is up for sale.
No. In point of fact, the House of Deputies passed a resolution calling for a sale. This has less to do with financial issues than with location. The House of Bishops amended the measure, and the amended resolution was later concurred by the Deputies. There is no mention of a sale. You can see the final version of resolution D016 online. It's simply amazing what a few minutes of research can teach a person!
And yet there are important issues at stake if laymen are further squeezed out of what was once a transparent legislative process. A long-standing quest by laymen to celebrate the Eucharist—even taking on functions of ordained ministers to consecrate bread and wine for Holy Communion, which is a favorite cause of the church's left wing—would likely be snuffed out in a unicameral convention in which senior clergy held sway.
This is nonsense. Literally. I've never heard a serious call for lay presidency at the Eucharist from an actual Episcopalian, but only from fringe Anglicans in Sydney. There is no reason to suppose a unicameral assembly would be less or more liberal than a bicameral assembly. Also, I'm not sure how the deputies could have a more transparent process (though this cannot be said for the twitter-hating, secret-meeting-loving bishops). OK, even the bishops do all their business in the light of day.
Also in jeopardy would be the ability of ordinary laymen to stop the rewriting, in blunt modern language and with politically correct intent, of the church's historic Book of Common Prayer.
Again, this is completely and utterly baseless. Anyone who has talked about sitting in a unicameral body has also talked about preserving votes by orders, which would allow bishops, lay people, or deacons/presbyters to scuttle legislation. Please note that Mr. Akasie has referred to the 1979 prayer book as "historic" so that next time when he rants about our prayer book, we can ask him about his expressed views about the "historic" book.
For some, the writing on the wall is already clear. On Wednesday, the entire delegation from the diocese of South Carolina—among the very last of the traditionalist holdouts—stormed out of the convention.
Ridiculous. In fact, members of the South Carolina deputation (not delegation) remained behind, and they behaved well and were treated respectfully. There was no storming out. Here Mr. Akasie must be conflating reality with the rules of "Bonnie Ball" (points can be awarded for shaking the dust off your sandals). One the deputies from South Carolina and I began a friendship when I met him at a consultation at same-sex blessings. He made it quite clear he opposed the idea, but he was there to listen and to share. Respectful conversation ensued. Alas, since Episcopalians didn't provide any rude behavior for the media, the media need to try to invent some retroactively. You'll never see a WSJ headline, "Episcopalians experience grace in listening" or "Christians practice their faith by treating one another well." Pity.
If the Wall Street Journal wants to attack the Episcopal Church, they are welcome to do so. We can handle it. But I do wish they would use actual facts. I would encourage any Wall Street Journal staffer or reader to visit an actual Episcopal Church. I'll guarantee you two things. First, it won't be perfect. After all, the church is filled with humans. But note the second thing, and note it well. It won't be the rancorous caricature that Mr. Akasie loves to write about.
The Episcopal Church welcomes you! Even error-prone reporters from the Wall Street Journal.